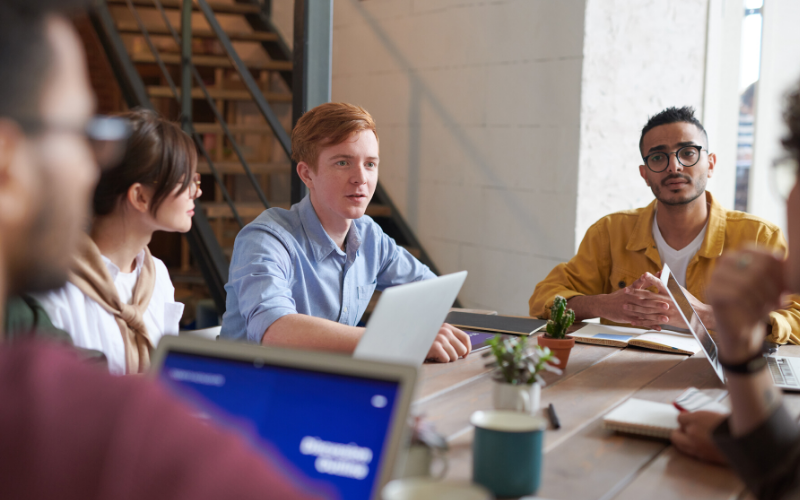 Business administration is a diverse field of study that can help develop practical and technical skills both professionally and personally. Business touches on almost every aspect of society and a combination of academic background and practical experience can give you a competitive edge in the job market where business administration is in high demand.
Whether you want to pursue video making as a career, want to design buildings or play professional basketball, there's always a business side to the equation. In fact, any skill set or interest has a business side to it. Every industry needs managers, accountants, marketers, financial analysts, and tech support staff, or administrators in business.
Studying business administration gives you a definite leg up compared to the competition where applicants don't have a degree or those who have less marketable credentials. Employers, recruiters, and leaders all recognise the value of good accreditation and will want to have you on board.
Table of Contents
Why to study business administration?
The business world is continuously advancing with new technologies and evolving as more progressive and determined entrepreneurs step up in this competitive arena.
One of the best aspects of a career in business administration is that you never focus solely on one part of an organisation. Instead, a career in this field allows you to become familiar with different business operations ranging from marketing, finance, and human resource management to international business and everything in between.
But to stand out and get noticed, you need to have the right credentials, skill set and education. Today's corporations look to hiring go-getters who know the goals they want to pursue as professionals.
The starting point can be an Associate Degree in Business to qualify for entry level careers. Taking it a notch up, a Bachelor's in Business Administration qualifies individuals for leadership and other advanced positions in the workforce, while a Master's degree will exponentially increase the scope of management opportunities. And for the highest level, earning a Doctor of Business Administration credential means working in management at the senior-executive level.
If you're still wondering why study business administration, here are the top six reasons to do so:
1. Gives greater career flexibility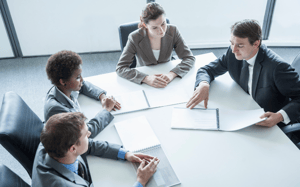 A business administration course teaches a number of assorted skills that carry over to an equally diverse number of possible career opportunities. Graduates with business administration credentials become suitable candidates for different careers in customer service, human resources, sales, accounting, management and entrepreneurship.
This course can help you develop a well-rounded, broad-based base that equips you with skills always in demand in the workplace. Plus, the various types of training and knowledge you receive can help you narrow down what specific area to focus on for future opportunities.
When it comes to competing for advanced positions, a degree in business administration will provide you with the necessary secondary skills needed to vie for a promotion.
Even shifting careers within the business arena becomes a feasible reality. Given the broad knowledge base, it becomes much easier to transition from one field to another. And with the rapidly changing job environment, the ability to land a job smoothly after a career shift is a big advantage. It may even give you a higher degree of job security because of the number of roles you can be proficient in making you more valuable to the employer.
2. Teaches transferable skills
Alongside teaching business principles, a course in business administration also teaches a number of skills that are easily transferable to many roles. For instance, all types of administrative professionals spend a fair bit of their time working on a computer. Administrative assistants, secretaries, and managers all need to have good software competency skills.
Whether it's filing electronic documents, creating emails or managing accounts, computer skills are a must for all business professionals.
The same skill set is also easily transferable in areas outside the administrative world. Likewise, organisational and time management skills are also broad-scoped skills that come in handy in every kind of profession. The ability to organise, prioritise, communicate, and delegate effectively are well-sought in every type of professional even outside the business world.
And then there are interpersonal skills including the ability to work as part of a team, negotiate, manage conflict, solve problems and make smart decisions which not only serve businesses well but also individuals in their day-to-day life.
3. Provides management training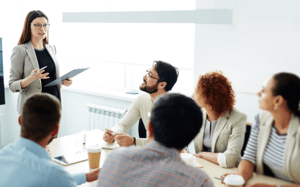 By learning and expanding your skillset, you become ready to take on a business management position in diverse industries. An important component of a managerial position is to understand all aspects of business including employee supervision on all levels.
Having a well-trained manager on board helps with various aspects of running a business successfully. One of the most important skills in management training is the ability to engage and motivate subordinates. Managers are trained to identify what methods work best with which employees which helps create a more involved and committed workforce.
An engaged workforce benefits the business in every possible way such as reporting in fewer sick days, unplanned absences, less staff turnover and higher productivity levels.
Managers are also trained to stay prepared for change and implement timely decisions. This can apply to the rapid pace of technology, customer and stakeholder expectations as well as economic conditions. Business administration training prepares managers to foster this change and make sure that individuals, teams and organisations all gain from this change.
4. Develops communication skills
As mentioned before, during the course of a business administration course you get to learn skills that aren't only helpful in business settings, but in every other occupation as well. For instance, you get to hone in on your communication skills.
Now, communication is integral to any kind of setting. Whether you're trying to write a convincing report or present a winning pitch, communication is vital as it puts everyone on the same page when working on a project, regardless of the context. Alongside holding meetings, communication also includes public speaking and presentation skills.
Then, there is teamwork to consider. Many jobs require teamwork where working with others provides a great opportunity to refine ideas. Once again, effective communication factors in along with business essentials like delegation on a manager's part where clarity and precision of instructions is paramount. Or, whether you try to negotiate a contract with suppliers or explain your vision to potential investors, knowing how to express your ideas clearly can make the difference between winning or losing the support and attention of your audience.
Organisational communication typically runs along the lines of formal and informal communication. The former follows hierarchy with the aim of getting work done while the latter occurs to just be aware of what's going on. Both types are important for work and team integrity, and effective communication makes for greater efficiency and accuracy in the workplace.
5. Presents entrepreneurial potential
To continue with the concept of what you learn in business administration, there is always the option of setting up your own business. The concept of entrepreneurship can become a reality when you have a background in the basics of operating a business.
By pursuing a business administration education, you get to learn the ins and outs of operating a business. Whether it's a sales services you want to provide, run a child care centre or operate a sports company, these courses teach the fundamentals and practices to build a solid foundation in business principles. The course familiarises you with the major traps you need to avoid and what to do to ensure company growth and stability over time.
Becoming self-employed yields both exciting and fulfilling opportunities. However, without understanding business fundamentals, new businesses often collapse in the marketplace. So, to help ensure that your business idea takes off, a business administration course can help immensely.
Takeaway
Business administration is applicable to many types of management positions from independent businesses to major corporations. To ensure the smooth running of a business, your business administration credentials will allow you to run your operation smoothly on a day-to day basis as well as in the long-term.