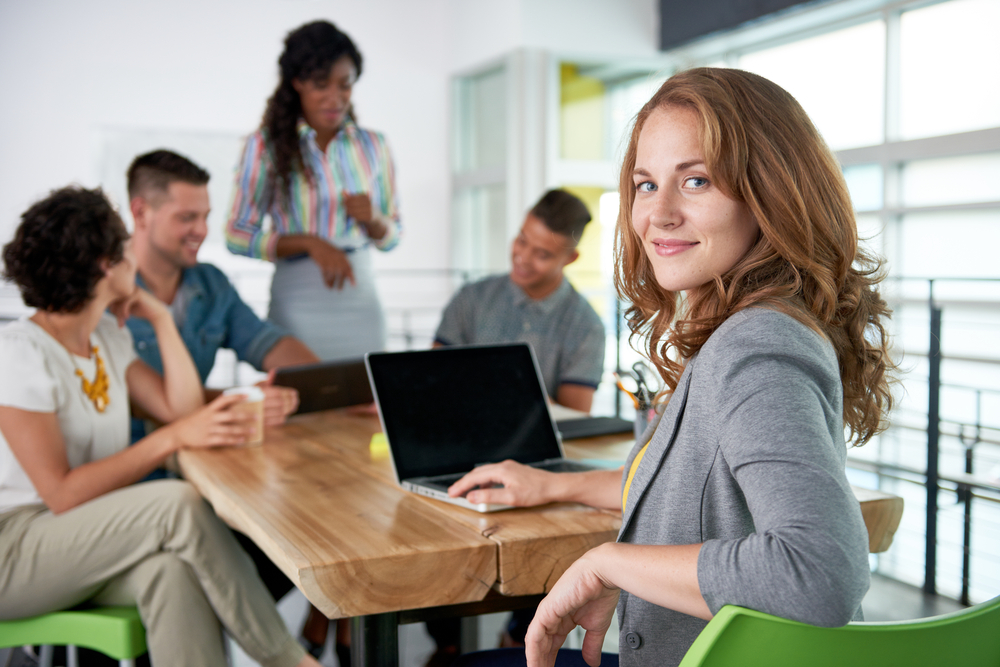 The day-to-day operations of a business are just as important as going after its long-term goals.
Whether it's in the IT industry or a manufacturing concern, every business needs someone to take care of these daily dynamics – that's where the business administrator comes in.
A career in business administration can help you gain experience and knowledge that can be applied to other fields as well. The curriculum included in a business degree incorporates practical and qualitative courses that provide you the skills needed to add value to your organisation.
So it's no wonder that many top execs get their start working in office administration – gaining an in-depth understanding of the way an organisation operates.
But how would you know that a career in business administration is right for you?
For that, you first need to know what the role of a business administrator is.
What Is The Role Of A Business Administrator?
A business administrator is responsible for making decisions and overseeing all aspects of business operations that help the management reach their long-term goals. Their job is to direct a company's financial activities, analyse financial statements and evaluate sales and profit reports, etc. to ensure that the business is on its course to profitability.
Business administrators track a little bit of everything necessary for running a business smoothly. They are often a member of the governing council, organisation's board, or the middlemen between the company, customers, and stakeholders to ensure smooth operations that help the business thrive.
Additionally, the business administrators are accountable for any wrongdoings of their subordinates. So they must check up on their staff and ensure that everybody is completing their assignments punctually. Also, they are responsible for creating new procedures to promote efficiency and overseeing technological and policy changes.
Questions To Ask Before Pursuing A Career In Business Administration
To make it as an administrator, you'll have to be authoritative and possess outstanding leadership skills. Take online business classes to learn how to be a capable business administrator; don't forget that your competitive spirit fuels your desire for success.
Following are some of the questions you need to ask yourself to figure out if it is the right field for you:
Are You Prepared To Enter This Competitive Field?

A national recognised qualification in business is one of the most popular field selections for students.
If you are looking for scoring your dream job, know that many employers are looking for someone with a business qualification. They are also more inclined to hire employees who display solid business knowledge and the necessary experience.
It'll be best if you've specialised in finance, accounting, business management, marketing, logistics, sales, and human resources.
Therefore, if you hold a business qualification, no matter what career path you choose, people will want to hire you.
The qualitative knowledge and practical tools that you gain from this will set you apart from other candidates as you achieve your career goals.
All you need to ask yourself is if you desire to work in a field that is in high demand and equips you with all the abilities you need to succeed in your future.
Does It Spark Your Interest?
Every organisation needs leaders in business roles to be successful; hence we are experiencing a rising demand for business degrees.
The engaging curriculum of this degree can give you insights on what skills you will be adopting to see if they align with your interests. They can also be used to gauge your interest in other business fields like marketing, finance, management, and accounting.
If you find joy in supervising staff, organising spreadsheets, generating procedures and protocols for nearly anything, a business qualification can match your interests with the knowledge gained through it to be successful.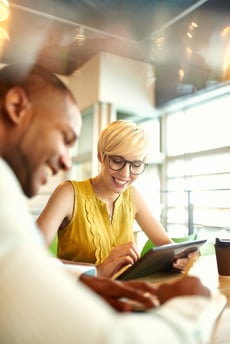 Other than this, you can also judge your inclinations towards a business qualification by enrolling for an online management degree or certification course such as Certificate IV in Business Administration.
This course equips you with advanced business administration skills as well as a professional qualification you need to assess your interests and move up the career ladder.
Also, during this course, you will learn how to organise meetings, analyse complex data and spreadsheets, prepare financial reports, and monitor environmentally sustainable work practices. Moreover, it will help you find work in several roles such as office manager, project administrator, project assistant, accounts supervisor, and much more.
Are You A Team-Player?
To become a business administrator, you will have to work on gaining soft skills. It'll take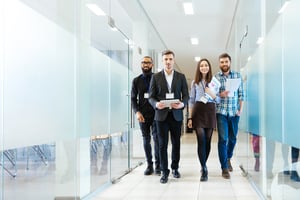 practical experience in business areas such as accounting, economics, marketing, and finance, as well as plenty of networking to get good at it.
Additionally, it will also enhance your ability to interact with your subordinates and superiors effectively. It aids in building your communication as well as critical thinking abilities so that you can implement your leadership style as you explore opportunities in management.
The questions you need to ask yourself are if you enjoy working on furthering your skills or if you work well in a team, you can pursue business administration as a career.
Do You Want To Enhance Your Earning Potential With A Career In Business?
As you move up the career ladder and gain practical knowledge and skills along the way, you will see that they have more opportunities for finding your passion. A career in business automatically opens the path to greater possibilities in fields like marketing, management, finance, and much more.
You will get exposure to a variety of topics, strategies, and theories that shape you as the best business leader and a team player. You will be in a place of influencing and promoting the success of your organisation.
These skills will pave the way for an increased salary and open the avenues of possibilities for greater earning potential.
Can You Multitask?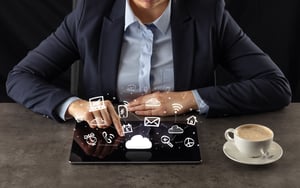 When you go for a job in business administration, you will be assigned daily tasks according to your job description. This can include answering phones, managing schedules, or even leading a team or talking to a customer.
But you will likely be assigned additional tasks, and the list of your duties will grow. You will have to learn how to multitask, and by doing so, you will be able to show your employers that you possess the potential to go above and beyond the work that is required from you.
Therefore, you need to ask yourself if you are ready for a job that requires your abilities to multitask and execute each of them efficiently.
Ready To Take The Next Step?
With the knowledge, skills, and experiences that you will gain through a career in business administration, your possibilities will be endless.
If you are interested in this career path, you will need a degree in business administration or enrol in accredited online courses that equip you with the skills you need to take to your future organisation.
All you need is a passion for leadership and excellent organisational skills; business administration will lead you to a rewarding career in the future. Also, one of the best things about creating a career path in business administration is that there is a wide range of opportunities at your fingertips in various areas that promise good earning potential.
If you are looking for online courses in Australia to decipher your interests in this field and if your abilities align with it, MCI Institute is here to set you apart from the pack when it comes to professional qualifications.
Get in touch with us and enrol for the business courses of your choice and advance your career as a business administrator.