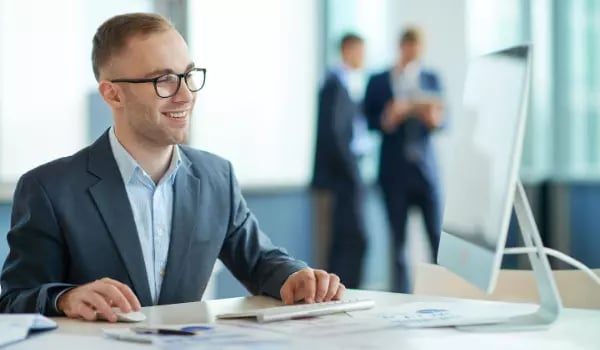 In today's competitive job market, merely having a degree and doing work may not be enough to sustain your job. To survive in the long run, you have to stand out from the flock and make a good impression on your current and potential employers.
In many professions and industries, competition for jobs persists to intensify. Perhaps, you have ticked all the correct boxes in terms of skills and qualifications. You might have a compelling record and experience, and you might even have a winning personality. But the chances are, so will various other applicants.
Naturally, all candidates want to be known as capable, competent, and resourceful – it's also important to have a reputation for getting the job done effectively. However, it can be challenging to stand out among other employees – especially in more prominent companies.
Table of Contents
Then, what can you do to differentiate yourself from the pack? How can you demonstrate that you are willing to go the extra mile and want and are worthy of the job more than your peers?
Here are some tips that can help you set yourself apart from the competition in the job market.
Show Some Resilience and Grit
It is imperative to demonstrate soft skills that employers keenly want in their employees apart from the relevant industry experience and technical expertise that is a given.
In today's workplace, the talent to bounce back from problems and take lessons from adversity is essential and vital. This shows that you can copy, adapt, and absorb in an ever-evolving business world with rapid technological advancements.
Businesses go through frequent restructuring, constant disruption, and ongoing transformation – recruiters look for subjective evidence of your abilities to survive and thrive in the long term.
Grit and resilience are strongly associated with workplace success. If you are looking to stand out, you need to demonstrate your qualities through work and academic experiences showing dogged resilience and persistence despite adversity.
Demonstrate a Growth Mindset
Agility, enthusiasm, and willingness to grow with time can take you further in your career. It's also vital to learn new skill sets and broaden your horizon so you can evolve and learn how to stand out from the herd.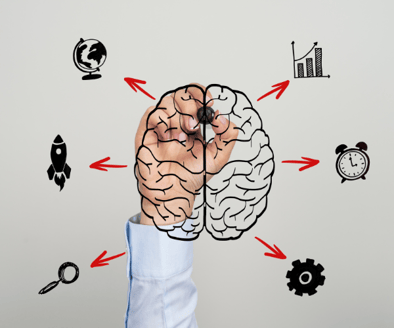 Often, academic learning doesn't equip you with practical job life, so you need to learn these along the way with new experiences. Additionally, to prove your abilities, show your competence and willingness to learn diverse skills, encounter new challenges and adapt to changing working patterns.
Employers invest time, resources, and efforts to recruit the top talent.
Your readiness to learn, evolve and be agile can be the crucial traits they look for in their potential employees. It's also vital to embrace changes and not be afraid of learning new things. That's what makes you a valuable asset for your company, not just today but in the future.
Be Proactive and Prepare Ahead of Time
One of an employee's top qualities that differentiate them from others is the proactiveness in your tasks and duties. It is essential to plan to avoid slip-ups at end moments.
For instance, if you have a meeting, make sure to prepare a plan in advance. This will keep you relaxed and show your coworkers and team that you organize and manage sessions efficiently.
Apart from drafting objectives and agendas for meetings, pitch in ideas that can propel your company forward. Brainstorm potential solutions to address business-main concerns. You can provide value to the organization on the whole by helping it attain its goals and milestones.
Furthermore, be accountable and responsible for what you do, take initiatives, and contribute to discussions. Learn new skills that can help you stand out.
Build Your Professional Presence
Research the leading organizations related to your field of study and interest to join them. Many such organizations can provide you with adequate information about your domain and offer valuable career advice and mentors to augment your professional growth.
Having a presence and profile on LinkedIn makes a lot of difference and easier for employers/recruiting managers to see your professional background and reach out to you.
List all of your skills and past experiences in a summary that outlines what makes you a competent employee and how you can add value to a particular organization.
It is imperative to develop a professional presence and networking by connecting with potential employers and people in your field or industry. Moreover, maintain contacts and follow organizations that you are interested in.
Be Transparent and Concise In Communication
Consistently explicit and clear communication is paramount to success in the workplace. It is crucial to be proactive when exchanging updates about projects or advocating direction regarding a specific task.
If you don't get timely updated from colleagues and team members regarding projects that you were expecting to hear, instantly follow up with them to gauge the task's progress.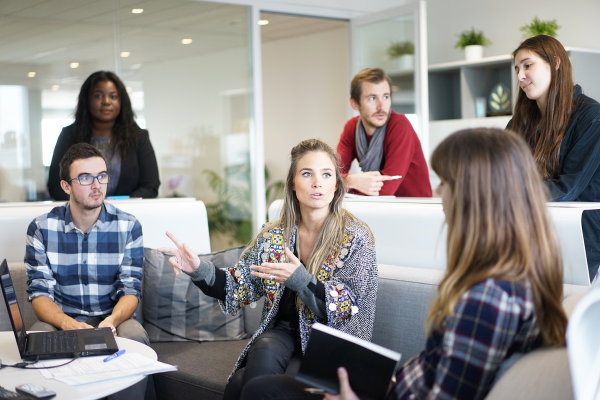 As a next step, conduct sprint or recurring meetings to clearly streamline collaboration and communication to understand the project phase and progress clearly.
Furthermore, keep your employers informed on the assigned tasks and projects progress will help you eliminate chaos and confusion. Also, maintain a dashboard that has updated about all the ongoing and future projects and their deadlines.
This, in turn, will demonstrate your commitment and dedication to the job and how much effort you put into work effectively and differentiate you from the crowd.
Every communication with your colleagues or employers serves as an opportunity to develop and foster your work relationships. That way, you can establish more rapport with them and benefit them even in the long run.
Pitch New Ideas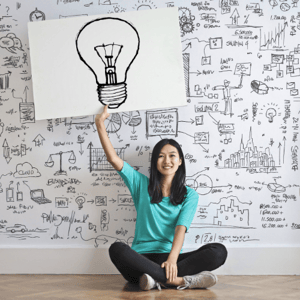 Demonstrate your value and contribution to your manager and the organization by pitching new projects and ideas aside from your routine responsibilities and tasks. This rounds out your professional development and strengthens your position in the company.
Work towards and exploit innovative concepts and ideas as its successful implementation is crucial for business. It improves processes, brings enhanced products and services, increases efficiency and productivity, and most importantly, drives revenue.
Optimism and Flexibility
Ask the employers for their feedback and performance evaluation to learn and improve what you can in the future.
Above all, be receptive and accepting to the feedback. That way, you'll know what to work on accurately, and you can improve your task's effectiveness and ultimately surpass your supervisor's expectations.
Furthermore, show up consciously, honor your commitments, be punctual, and be prepared. It's a great thing to act out of an acute consciousness.
Additionally, when you have confidence in yourself, you can build what you envision, you overcome obstacles, and that self-confidence automatically makes you stand out from the crowd.
Most importantly, practice listening. When you learn to listen and understand correctly, you can be on the way to become a better employee.
Attain Higher Education While Working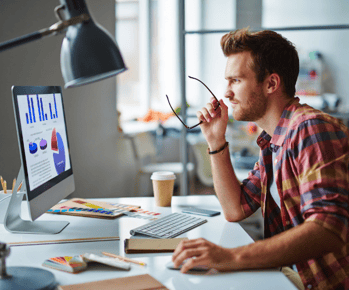 Attaining advanced education in the field of your interest still is a great return on the investment. Consider flexible programs and diplomas to foolproof your professional and academic career.
Suppose you plan to start up your own venture sometime. In that case, what you learn in online business courses, such as a diploma in business administration, can help you be a better leader in the future as well as a valuable employee now.
Besides, online learning can also show what a positive and dedicated employee you are to your bosses. When you excel academically, it allows you to perform better in the workplace and help your company achieve the collective short- and long-term goals.
Your education level can help you stay ahead of the competition and make you more attractive to employers.
Lead With Excellence
Quality is an underlying value, and let people know that everything you do is with excellence. When you lead with excellence, it organizes you to deliver quality work. It makes your work noticeable and as you continue to outshine others as a professional.
Furthermore, cultivating emotional intelligence helps you avoid acting out of impulsiveness. Employers appreciate this as they specifically look to connect with people who have their act together, are capable and competent.
All in all, being a great team player makes a difference. When you collaborate effectively, it helps all the people involved in a project or task to perform adequately and to their maximum potential. This quality will make you stand out as a professional.
Wrapping Up
The bottom line is when you outshine at work. You also invest in your career goals. Your employer will acknowledge your efforts, opening the opportunities to a glowing reference or advancement when the time comes for you to move ahead.
However, it's imperative to continue to polish your skills and knowledge through obtaining advanced education in your field to make progress in your academic and professional life.
At MCI, we offer comprehensive diplomas in business administration online courses and several other programs to help you get ahead in your career.
Our courses help candidates identify their talents, refine their abilities, and learn the practical implications of theoretical courses. This, in turn, allows you to apply those in your jobs and excel in your professional growth.
Visit our website to learn more about the programs and courses we offer or click below to book a time to speak with us.