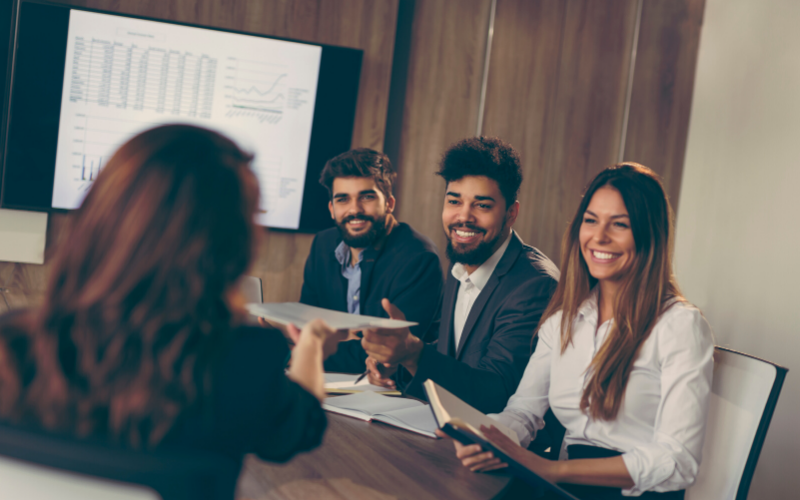 As a department, HR has gone through multiple changes over the last two decades giving it an ever-evolving role in today's organisation. Previously, HR performed more of an administrative role rather than a strategic one. In the traditional sense, its primary function was to ensure compliance with employment laws and maintain employee retention.
But now that role has broadened to a more strategic capacity and has become more involved in business operations. This role now presents HR teams that are more empowered while also acting as an advocate for the employees.
Today, working in HR takes someone who doesn't hesitate to solve problems, can improve processes, gauge achievements, and develop systems. In addition, HR professionals should be proficient in dealing with an organisation's culture, and most importantly, its workforce- the employees.
As such, HR professionals need to excel in the areas of organisation, communication, discretion, and flexibility to manage their daily undertakings and boost productivity.
Table of Contents
Organisational skills are integral as HR professionals act as liaisons between employees, managers, and CEOs. HR staff members need to develop employment contracts, set up payroll, and devise insurance plans which is time-sensitive work. As such, they need to meet deadlines and comply with relevant requirements.
HR also manages accounts, records, documents, and information both in physical and digital forms. And maintaining records needs organisation. Plus, they also have to take care of other tasks such as setting up employee training and development programmes and coordinating company events. Having excellent calendar management skills can help HR staff stay productive.
Communication skills is another area. Since HR interacts with people daily either in person or over the phone or email, they need to demonstrate strong communication skills in all these mediums. As such, concise writing, critical listening, and conflict management are important skills. A proficiency in all these areas will prevent miscommunication and let HR professionals hold meaningful discussions with company staff and managers.
HR teams that can tackle potentially uncomfortable situations such as conflict resolution, exit interviews, and negotiations can help maintain a balanced work environment within the organisation.
Confidentiality skills are important because HR staff have to handle confidential information. This includes information about compensation, complaints, and personal and sensitive matters regarding employees. A good HR team handles such sensitive information with discretion and care.
HR can also access corporate information such as contract terms, budget, salaries, as well as offer letters. It's important that this information remains confidential. In addition, it's important that HR professionals remain approachable. This is so that employees who disagree with company policies or may have issues with management feel comfortable approaching HR. HR staff needs to inspire trust so that employees feel secure about raising any concern and know that it won't impact their employment status.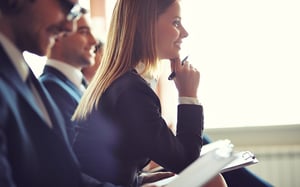 Adaptability skills in HR professionals are important because unpredictable circumstances can occur in an organisation at any time. For instance, an employee may quit unexpectedly, and HR needs to be ready to deal with the change.
Adaptability also refers to being open to change in management, policies, and helping employees embrace this change within the organisation. While embracing change is one aspect, the other is the ability to foresee the necessity for change. This means that HR staff should be flexible enough to provide staff development services by devising and implementing career path programs as the business and market trends grow.
Since HR is a huge career category with multiple job titles, functions, and responsibilities, there is a constant learning curve to go along with it. With this in mind, HR specialists or others aspiring to join HR need to constantly upgrade their credentials. There is the option to sign up for human resources courses online which is an easy way to keep up with the latest information. Courses can range from beginner to intermediate levels or cater to seasoned HR professionals.
How can HR add to organisational growth?
The HR department often possesses the best knowledge of a company's greatest asset- its employees. Familiarity with the workforce enables HR to focus on ways to enhance individual and team potential that can add to organisational growth.
HR can do this in a few different capacities including recruitment, developing employee relations, engaging in staff training and development, staff retention, and promoting organisational culture.
Staffing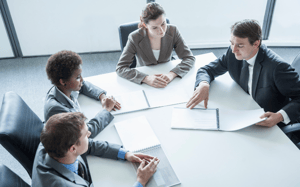 One of the primary functions of HR is to keep up staffing levels. This process starts with recruitment where HR professionals ensure that the company recruits the right employees for the right position in the right department.
Staffing involves the entire process from posting a job to negotiating a salary package. This includes dealing with the process of recruiting people, training, compensation, policy development and employee engagement so that they can retain their workforce.
It's a continuous enterprise which shifts as the organisation expands. As such, the HR team needs to understand the different roles within the organisation, the qualifications needed for specific jobs, and an overall idea of who might best fit these roles.
It also means that HR professionals no longer work alone on their own but more in the capacity of consultants. They are expected to work in close collaboration with management where they advise managers on various issues related to employees and on how to help the organisation achieve its goals.
Develop Employee Relations
HR acts as a direct liaison between the organisation and its employees. It makes sure that all employees are aware of important information and in turn, get represented by HR in any situation which impacts them.
To foster employee relations, HR staff often have to work in the capacities of an employee sponsor/advocate and a change mentor.
First off, in today's organisations, HR managers need to think of themselves as employee advocates. In this role, the HR person plays an integral part in organisational success by using their knowledge about people. This includes expertise in how to create a work environment in which people will choose to be motivated, contributing, and happy.
Successful employee advocacy includes handling daily employee issues, effective employee communication, and a consistency in the treatment of employees.
HR professionals also know how to implement successful change within the organisation. Knowing how to link change to the strategic needs of the organisation will minimize employee dissatisfaction and resistance to change.
Engage in Employee Training and Development
The one area that has a crucial role in promoting organisational growth is that of staff training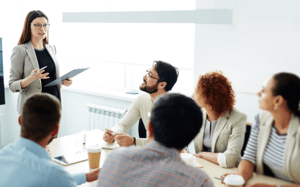 and development. HR managers oversee the important aspect of a competitive business in driving a productive workforce.
HR ensures to facilitate such workplace training and makes certain that ongoing employee development through training courses and workshops keeps up.
All levels of organisation including managers and HR staff collaborate to develop employee skills. For instance, HR staff advises supervisors and managers on assigning employees to various roles within the organisation.
Even when employees possess the skillset for a good performance, the organisation may not retain its competitiveness if employees do not get ongoing training to broaden their skills. By organising training activities including workshops, seminars, demonstrations, and online learning, the business can keep employees growing and prevent stagnation. Such training opportunities also help uncover talents, encourage employee engagement, boost productivity and morale within the organisation.
Provide Suitable Career Paths
Another important HR role in career development is to assist employees with career paths within a company. This helps with filling job openings. It provides an opportunity for management and employees to work together when analysing performance, identifying job-specific skills, and understanding career goals to determine which progression is a good fit.
For instance, a high-performing sales person may be suitable for promotion to a sales manager. With a management training programme in place, this candidate can then enrol to learn leadership skills. Or, a mid-level manager may look to replacing a senior manager upon retirement and may get mentorship from them.
Maintain Staff Retention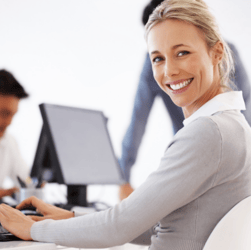 Promoting such employee development plays an important part in staff retention and employee engagement. In the long run, it makes up for how successful organisations operate.
Offering a competitive edge also works well for staff retention. In this capacity, an HR team assists an organisation develop its competitive advantage.
This involves offering a unique set of services or goods to its clients. Here, it's not about hiring talent but about keeping people and giving them a reason to stay and grow with the company over a long-term period.
Improve Organisational Processes
Improving organisational processes to let the company operate more efficiently while cutting costs is another essential HR fundamental.
By evaluating department-specific performance, HR can help a company pinpoint the tools and processes which slow down its workflow. It can also identify factors that cause frustration for employees and clients.
For instance, a business may find that their customer service department has been using an out-of-date computer system which has been causing employee errors. As a result, it's been taking longer to resolve customer concerns.
HR can then locate a more updated application that could automate the procedure's key steps. This will help improve data quality while increasing customer satisfaction. The organisation could then implement the programme and train employees in the interest of organisational growth.