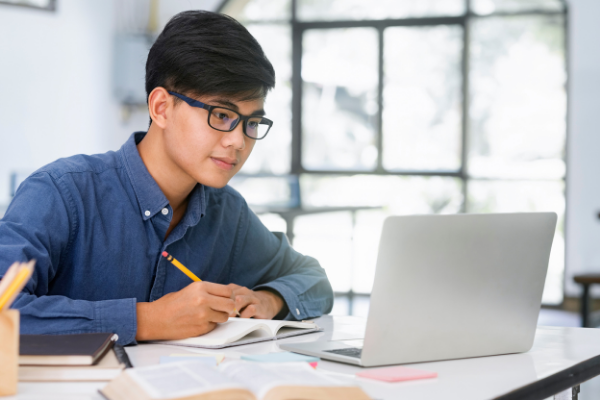 Digital education has already helped millions of students globally during these tough times. But, even before the Pandemic, eLearning had been experiencing an upward trend in its growth. In Australia, the average online education industry growth was 4.5% between 2015 and 2020.
The global online education market is forecasted to reach approximately US$ 350 billion by 2025 because of the flexibilities in learning and new technologies in the education sector.
The potential of digital learning is quite evident by the growing numbers in the education sector, so read ahead as we delve deeper into its benefits.
Table of Contents
Correlating Offline and Digital Learning
Even in the absence of the Pandemic, digital learning can be highly effective for students to relate and connect what they learn in the classroom with that in the digital classes. Going over topics twice helps to strengthen their grasp of the concepts.
The correlation gives a student the necessary and rewarding experience. For instance, a math topic that you couldn't understand in class might become more palatable as you study it at your own pace online.
Practical Application
Learning is always better when there is practicality coupled with theory. Cramming up lectures is not only boring and tedious but also unproductive. As a result, it is always a good idea to highlight practical applications' importance even with online learning.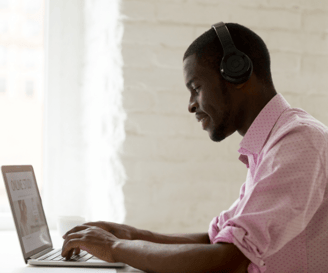 One of the most efficient ways of doing so is through scenarios, demonstrations, or artificial simulations that align with the theoretical concepts. You can use various tools and software that allow the students to have a visual representation of the subject.
Comprehensive digital learning courseware for various subjects with their practical application is one of the best online learning tips that students can use for efficient learning.
Constant Feedback
Online programs come with tests and assessments that let students assess their knowledge and track their progress. A feedback section in these digital platforms allows students to give their suggestions on where the platform can improve and better cater to students.
Such an environment helps students in the long run as online learning platforms can easily be tailored to the learner's needs.
Social Engagements
Even though eLearning gives the impression of creating distance between teachers and students and amongst students, that is not entirely true. In fact, online learning allows students to collaborate, interact, and socialize with other learners they might not know.
It encourages them to study together and learn from each other as well from vast resources. Furthermore, students can benefit from this feature to experience better learning in a group.
Mixed Approach Learning
When you use a host of sources to understand and learn a concept, it has a higher probability of staying in your mind. According to research, eLearning with mixed programs that are custom-designed improves students' learning skills and knowledge retention power with retention rates between 25-60% compared to 8-10% in traditional learning.
Digital learning platforms can be game-changers as they include other mediums like podcasts, videos, and multimedia to ensure better retention of the topic at hand.
Robust Education Infrastructure
Classroom education is enhanced and made more effective with digital learning as educational institutions globally incorporate it in their curriculum. Colleges have become smart classrooms with the use of advanced eLearning tools to teach students.
Complicated concepts are taught using graphics and 3D animation that learners can use to experience the practical process in sciences and engineering.
Convenience
One of the most significant ways digital learning platforms have transformed the online education system is by making learning more accessible and affordable for all. Time and location no longer matter, especially if you take pre-recorded lectures.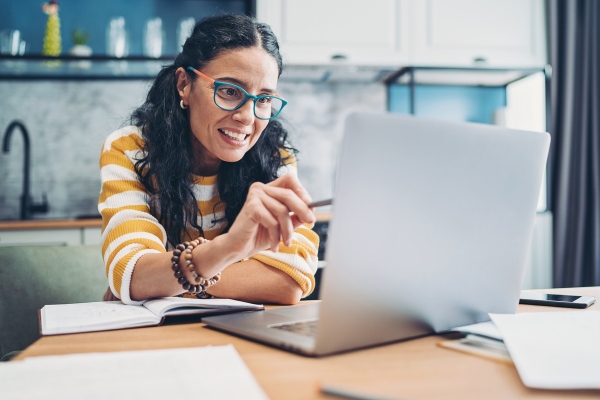 If you work during the day, you can take evening lessons. Or, if you're a stay-at-home mom who wants to pursue higher studies, you no longer need to enroll in physical classes. You can take online certification and diplomas at your own pace and convenient time.
Digital learning really has brought down the boundaries to acquiring education, and anyone who wishes to study what they want can easily do so. All they need is a computer or smartphone and an internet connection.
Competitive Edge
Where certain subjects are concerned, like technology or engineering, students get a competitive advantage as they need practical expertise and application. Several eLearning platforms offer both practical and theoretical approaches to various subjects.
Corporate Training
Digital learning platforms are efficient, portable, robust, and flexible mechanisms that have prompted corporate companies to use online learning tools extensively for employee training. This helps them upgrade and improve their skills and gives seamless lessons for information transfer.
Easily Sharable

Our world is increasingly shifting towards a sharing economy with various platforms making online content sharing attainable with a single click. While earlier sharing and research information took some time and energy for learners, it now takes mere seconds.
For instance, cloud-based tools like Google Docs are highly effective during group projects, ensuring efficient collaboration even when students are miles away from one another.
Such connected learning fosters a highly coordinated environment that leads to improved learning outcomes and better collaborative skills when used efficiently.
Abundant Information
We are all aware of the vast information present on the internet, most of which is free to all those with an internet connection. Google gets well over 63,000 searches per second, and digital learning allows users to access and use this information and learn whatever they want from it.
This is highly advanced compared to the traditional learning model because students are no longer limited to using only on-campus libraries. Now online research tools enhance their ability to get more and better information. With digital platforms' help, there are vast resources and information available, providing no room for an excuse not to attain relevant information.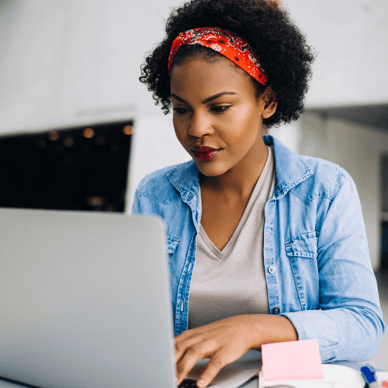 Develops Accountability
Students can assess their performance in real-time through auto-generated reports, creating a highly informative and transparent assessment tool. They can evaluate their performances in-depth and come up with ideal solutions that suit them. This contrasts with the traditional learning form where students have a single performance marker of their scores, which doesn't give them insight into how they've improved.
Online learning can be self-directed because students tend to become better at topic research the more time they spend on it. It is easier for them to funnel useful information by going through it online, finding solutions that cater to unique problems. As a result, students develop the ability to think more critically.
Benefits Educators
As much as digital learning helps students, it is highly beneficial for educators too. With the latest and advanced technologies, they have the perfect opportunity to improve their teaching skills that align with the requirements of today's educational and learning methods.
Furthermore, educators can keep track of their teaching performance as they get feedback from their students, making it difficult to do so under normal situations.
By understanding technology and its use alongside pencils and books in the classroom, they can better prepare their students to face tomorrow's technology-oriented world.
Conclusion
Digital learning has changed the game for everyone globally and especially shown its true worth and capabilities during the Pandemic when the education sector was highly struggling. As we all know, our future is technology-driven, and digital learning platforms allow us to keep up with it.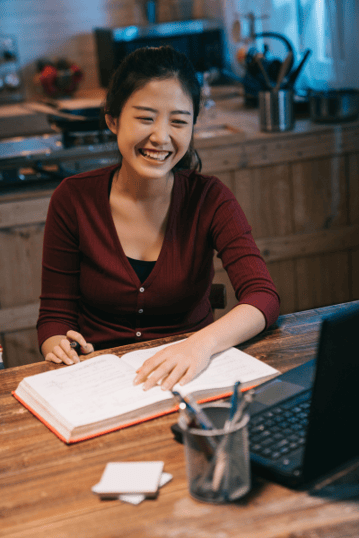 Students get control over how they learn, whether it is the learning resource or the ease and convenience of the location and time to study. Online learning has removed barriers to traditional education and made it attainable for a wider part of the population.
Of course, it is important to understand the pros and cons of online learning as they are applicable to you. But no one can deny that digital learning platforms have led students to perform better and be motivated. This strengthens the education system and produces better and more knowledgeable individuals.
If you're interested in taking online courses, MCI Institute can help you further your knowledge and help you embrace the true potential of digital learning so you can explore more educational opportunities.
Visit our website to learn more about the programs and courses we offer or click below to book a time to speak with us.