Congratulations, you've got a job interview! That is, you found the job, you wrote the cover letter, you addressed the criteria, you made sure your resume was best practice, in a word doc and in a generic layout and font, you have the right experience in a similar business and you managed to get lucky enough to get an interview invite.
Table of Contents
We have developed successful interview tips to make you more prepared and confident in your next job interviews.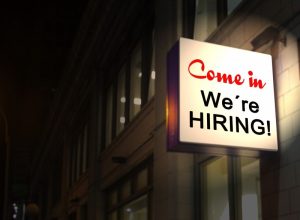 The waiting.
Finding a job can be a long, tedious process for several reasons. Take deep breaths and be patient. Never give up hope or looking or applying.
The interview.
Well done. You have made it through a few burning hoops already! Everyone in business is time poor so if you have made it to an interview it means you're in with a chance. It's rare that you'll get a face-to-face interview for fun. Face-to-face interviews are not to be mixed up with a phone interview. A phone interview is usually with HR or the recruiter. This is still quite a preliminary screening process in the job hunt. Having a phone interview by no means, means that you should stop your networking or job search. In the phone interview you need to really hustle, it's certainly one of the flaming hoops. Make sure you're not distracted. No driving, no looking in the mirror, no letting anyone else listen that will make you feel uneasy. You also need to listen really carefully to what the recruiter or HR manager is telling you. I've got my fair share of excellent info from these calls that got results in the interview. Everyone knows recruitment and HR love a chat. Learn what you can. Pay attention to some things to say in an interview to impress and get your best selling points known.
Booking in the interview.
Be flexible with the time you can make it - do what you can to move heaven and earth. I had no less than 7 colleagues covering for me once. If you are difficult to book an interview with it's not a great first impression. It's also likely there will be several people at the new company who need to get together for the interview and just one of you. Remember the people interviewing you will be your new boss and colleagues so you want to be making friends with them from the get go. It's also super difficult to get an important person's time so appreciate it. These people will be paying your bills if you get the job. Stay grateful.
Arrive 5 minutes early, not 10. There is no in-between.
This is purely my opinion but if someone turns up any earlier than 5 minutes to any appointment with me the following is most likely to occur; I'll really need to go to the toilet and can't, I'll be dying for a coffee or water or food or biscuit and now I don't have time, I won't be ready, the room won't be ready, I'll be in some sort of undress. You'll end up sitting awkwardly in reception for even longer just because I'm now off attending to all of the above and don't care because you're sitting on the lounge now anyway. My advice is wait downstairs but don't be too obvious with your loitering. A job interview is also one of the worst things you can run late to other than a spray tan before a pool party. The only reasonable excuse is a car crash/bus crash/train crash. Call as soon as you can if this happens. Better that people get to stay at their desk and keep working than be sitting in a room waiting for you. It would be really hard to get your reputation back after that. You only get one chance to make a first impression and showing up on time has so many interpretations as does being late i.e. wow, they are super organised/disorganised, keen/rude and so on.
Yes, what you wear matters.
Sorry not sorry. This is really simple. Keep your attire appropriate for the business you are interviewing with and do your best. I shouldn't need to point this out but I will, cover up tattoos, cleavage, thigh, have a shave and a haircut- if you are looking for a job in a conservative company or even most corporate companies, yes, even in 2016. While tattoos are more popular in modern culture, you'll not get a job because of your mismatched skills, not because of your enormous neck tattoo, if you get my drift. I do know of one instance when the candidates were so similar they were chosen between by their shoes. Don't let that happen to you by knowing specifically why you and your skills are perfect for the job. Not because of your shoe collection.
Things they will probably ask you.
They will ask about your relevant experience. Make sure you are across your resume and the selection criteria that should have been part of the job ad and your application. Have specific examples of why they should hire you at the ready. Yes, I know, you have already addressed the selection criteria but you would be having a laugh if you thought everyone in the room had read that document or at minimum remembered it after reading. I'm always offended by how little anyone knows about me when I get to an interview room however, get real. They are probably busy because they desperately need your help as the new hire, roll with it... You might feel like you are repeating yourself, but remember this is a pitch on YOU. Practice makes perfect.
Things they shouldn't ask you.
They can't ask you to change your name. Yep - someone asked me to do that once. Read: Red Flag. I'm not talking, there are two Amy's so one becomes AJ, I'm talking, we will now call you Jane because the boss's name is Megan too. They can't ask you about anything politically incorrect, I'm talking age, fertility (read if and when you want to have children, that one is mostly for women) religion, politics, football teams etc. can all safely and legally be avoided and I would advise you do. It's probably a really good idea to learn what you can about the company's culture before the interview and you are better off asking and knowing about it before you say yes. Is it a family friendly environment or party central? Will you need to become a game of thrones fan or into crossfit? Yikes. It's a really smart idea to try to find out if you'll be happy in the environment of your potential new workplace. You'll be there for 8 hours a day and yes, this new workplace will end up in your dreams so make them happy. It is still a two way street and employment numbers in Australia are low.
Thank you.
Nice words cost nothing. Yes! Send that follow up thank you email. Say thank you! I sent a season's greetings card in-between getting the job and starting once and heard it was a very smart move. So go for it. This can be a thankless world and I can't stress this enough, you want to start off making as many friends at work as you can. I always say, honey not vinegar!
We hope you liked it and that you enjoy the interview preparation tips! Good luck =)