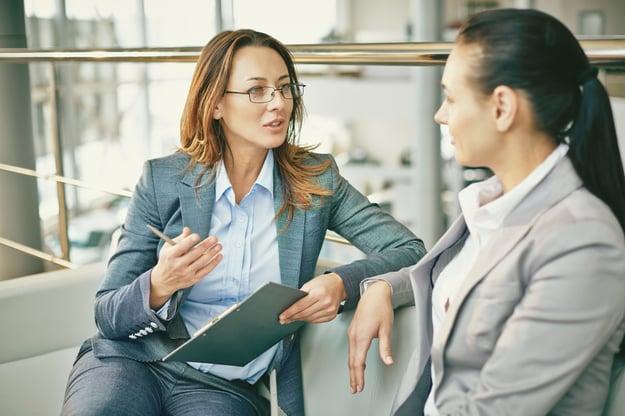 Managing employee experiences, recruiting the best of the best in the industry, and processing payroll barely scratches the surface of what it means to be an HR professional. Human resource management is not for everyone, and it takes a unique set of skills to be successful in this aspect of the industry.
There are key traits that an HR manager should possess. These HR manager traits and skills play a role in ensuring their own success in their career, and as the people behind most of the recruitment, the success of the company.
While there are basic requirements to taking up a position in HR, there are also certain personality traits that all human resource managers at the top of their field possess. If you're considering a career in HR management, it's important to know which skills you should aim to cultivate, as well as which qualifications you should acquire.
Here are some of the key HR personality traits that make a good HR manager.
Table of Contents
Effective Communication Skills
Being a good communicator is key to being successful in any people-facing role. It's more critical for human resource managers than anyone else in the organisation to be effective communicators. Regardless of the industry, HR management serves as the central nexus of communication between different people.
Good communication will be necessary in many different situations as an HR manager. It could mean communicating the employer's expectations clearly to new employees, or letting potential candidates know why they might or might not be the right person for a particular role.
As HR manager, you are the liaison between management and team members. You will also be responsible for advising the company executives on strategic planning and staff management, so it's vital you can communicate effectively.
Conflict Management Skills
Conflict management is at the centre of how to be a good HR manager. Effective conflict resolution is a vital aspect of any company, and an important role that falls to the human resources department.
Conflict is inevitable in the workplace. We can work out some of these disputes, but others tend to get blown out of proportion for many reasons.
HR managers need to be able to gather all the details of the conflict, identify the root cause of the problem, and come up with solutions.
It takes the right conflict management abilities to shift people's perspectives and keep the work environment running smoothly.
Ethics
Since human resources is the department that deals directly with the employees, they must deal with various ethical challenges. HR professionals are expected to be beyond reproach when it comes to ethics. Since HR managers are trusted with confidential documents and employee information, employers need the reassurance that this information remains safe and confidential.
It is the responsibility of the HR department to set the ethical standards of the workplace and encourage ethical practices within their department and the workplace as a whole.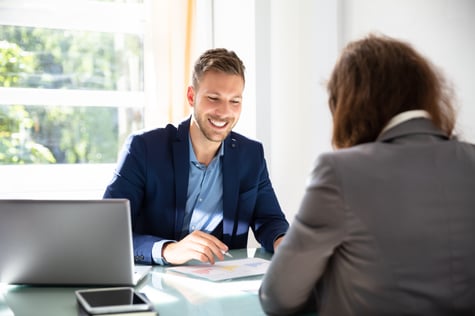 Accountability
Mistakes and accidents happen, but it is still important to hold people accountable for their actions. Instilling a sense of responsibility among the workforce is another key feature of an HR manager.
HR managers are tasked with conducting disciplinary action, and need to ensure the company executives, team members and the HR department itself are all kept accountable.
HR professionals should be able to take responsibility for situations that fell out of their control. They are also responsible for ensuring that these situations don't affect the success of the organisation.
Self-Discipline & Time Management
Working in human resources means that sometimes your job goes beyond the 9-5 boundary. Sometimes tasks will get completed, and sometimes they will be moved on to the next day. HR professionals are often faced with unforeseen issues which require immediate attention, which can mean leaving their current tasks to deal with something else.
As a result, daily tasks may have to be put on hold. Fostering self-discipline aids in time management, and these are both necessary traits that help with workload management. Knowing how to manage your time for tasks is essential for corporate survival. HR professionals work on tight deadlines that may require them to work long days. Self-discipline and time management also ensure that HR managers don't burn out.
Many tasks, such as payroll responsibilities, are time-sensitive. Self-discipline and time management skills are essential in ensuring these important tasks are completed in time.
Organisational Skills
Working as an HR manager means having dozens of tasks handed to you daily. In addition to that, you have to deal with official records and confidential data – and with that comes piles of paperwork. Having efficient organisational skills is an excellent way to stay on top of tasks. As the keeper of important employee documents, HR managers need to be able to keep a well-organised department.
HR professionals who possess strong organisational skills can plan, prioritise and achieve their goals while simultaneously saving time and resources for the organisation they work for.
Impartiality
HR professionals should aim to be neutral whenever addressing difficult situations or conflicts. An HR manager should have the ability of ethical decision-making when resolving disputes and maintaining impartiality under any circumstances.
Being impartial has its challenges. Good HR professionals are expected to make employees feel heard and valued, to encourage them to take their concerns to the HR department. An HR manager who is biassed won't have the same trust from their team members as one that is impartial.
Empathy
Empathy is the ability to understand someone's thoughts by putting yourself in their shoes. It allows people to build social connections and respond positively to the needs of other people. Empathy is generally considered one of the critical features of HR management. Showing empathy in the workplace demonstrates emotional intelligence, respect for employees, and shows employees that you care about their feelings.
Empathetic HR managers make everyone feel like they belong on the team. This boosts employees' enthusiasm and productivity towards the job.
Adopting a more empathetic attitude within your organisation requires taking the time to invest yourself into the work lives of your co-workers to get a better understanding of what they're going through.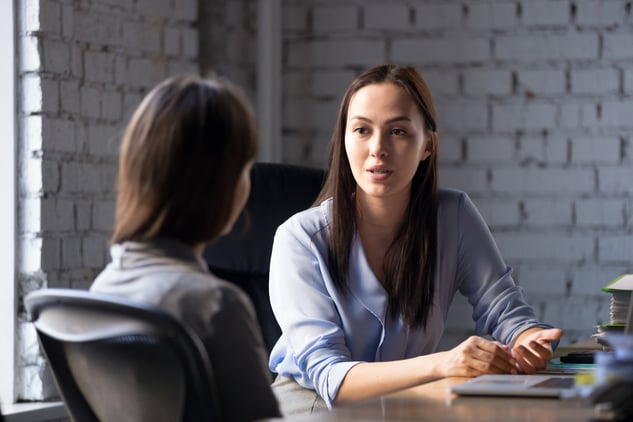 Maintain Employee Loyalty
Loyalty is what encourages employees to perform at their best, and helps staff retention rates. Loyal employees ensure the sustainability of the business.
Employee loyalty means your staff are devoted to the workplace, are interested in the work they're doing, and are committed to the success of the organisation. Employee loyalty and job satisfaction go hand in hand.
Job satisfaction is often visible in a team member's job performance - a team member that is committed and aligned with the company culture will meet, and often exceed, expectations.
Employees develop and maintain loyalty for their workplace by agreeing with the company culture and feeling appreciated for their work.
Offering fair compensation is a way to make your employees feel valued. Team members appreciate additional employee benefits, as it shows that their hard work pays off. The HR department plays a role in offering remuneration and other employee benefits, which can improve employee satisfaction.
Always willing to learn
Human resource managers should always be open to learning. Successful HR managers are the ones that read extensively and commit to studying, acquiring more qualifications, and developing new skills.
The best candidates when in consideration for an HR management role are the ones that can demonstrate that they have the skills to be the best fit for the job. HR roles require you to continually learn and take onboard new ways of thinking and managing.
The ability to demonstrate that you possess the key traits to be an HR manager, as well as the willingness to learn and develop new skills, will be beneficial for you in the search for a new position or in angling to advance your position to an HR management role.
Develop your HR skills
A career in human resources brings a variety of opportunities for career progression and movement between industries. As well as the abovementioned personality traits, it's important an HR manager possesses the correct qualifications.
Whether you are an aspiring HR manager or are looking to progress your HR career, MCI Institute's range of HR courses online are designed to help develop the traits that are valued in an HR position. In addition, qualifications around business, admin and leadership can ensure you are not only the right candidate for any upcoming HR roles, but also thrive in your position as an HR manager.
HR courses online
There's never a dull moment when working in HR. Keeping up with all the responsibilities that the job affords requires individuals with a specific skill set and HR personality traits. Get in touch today to find out more about how the
MCI Institute HR courses
can help you improve your skills for human resource management.
Visit our website to learn more about the programs and courses we offer or click below to book a time to speak with us.