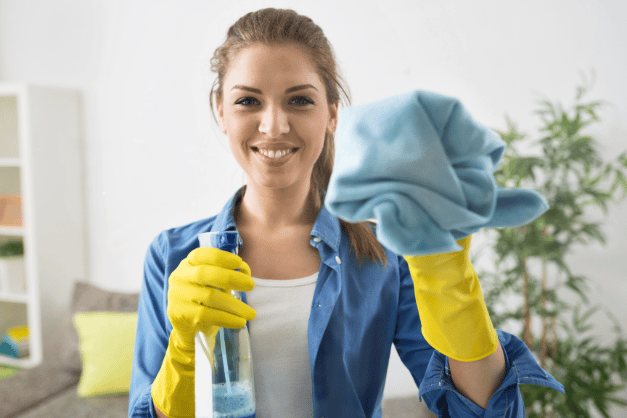 Australia's cleaning industry is experiencing a boom with growing revenues, and increases in profitability. Recent statistics suggest that the commercial cleaning industry is now worth $12 billion as it steadily develops.
It employs thousands of people already, but more Australians than ever are signing up for jobs as they realize that good money is to be made as a cleaning manager or janitorial operations exec.
However, for those who want to reach these positions and excel in the industry, it is essential to have a good command of cleaning techniques and operational knowledge of the tools involved. This also includes an in-depth understanding of planning and organization knowledge of surface materials, information on the latest equipment, and cleaning.
Without this information, the cleaners pose a risk to themselves and the others that come in contact with the site. Moreover, it also contributes to the loss of time and money spent on cleaning products.
If you are interested in putting your foot in the cleaning industry, you need to prove your employer's skills. The best way to gain these skills is to enrol for an online cleaning operations course from a reputable institute.
An online course in cleaning operations teaches you the proper use of cleaning chemicals and equipment, maintaining safe working conditions, and collaborating with clients to offer an effective service.
These cleaning industry courses are all about promoting a new way of thinking and encouraging diverse ideas through intensive training that presents several new opportunities.
Table of Contents
Skill Training Offered By An Effective Cleaning Operations Course
If you are still undecided about pursuing an online course in cleaning operations, read on to find out how good education can bring new opportunities for you in the cleaning industry.
Enables You To Organize And Prioritize Your Work And Development
It is a fact that your personal development is highly essential for you to leverage the opportunities provided by an online cleaning operation course.
While taking this course, you will assess your skills and inner strengths, recognize your aims in life, and set achievable targets to realize their potential once you complete the course.
This course will help you devise a personal development plan that reveals your weaknesses and work harder on your strengths.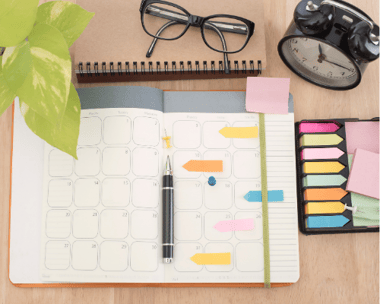 Not only this, organizing your work is directly associated with a boost in productivity and morale, which further paves the way for a successful career in cleaning operations.
Moreover, cleaning operation courses are notorious for offering comprehensive training on personal organization and time management. With the system, you can embrace all the necessary traits to organize yourself and your time effectively.
Getting the time to work on your personal development by working on a pre-developed plan will make you more self-aware about your life goals and what you want to achieve with a course in cleaning operations.
Train You In Delivering Effective Customer Service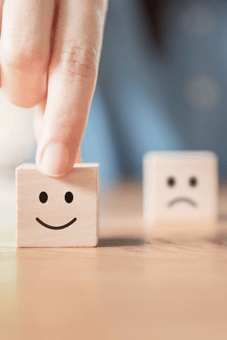 A cleaning operations course helps you learn all the skills and information required to identify customer needs, deliver the best customer service, and monitor gaps in customer service.
It also specifies all critical outcomes required to establish and maintain customer relationships and fulfilling their requirements by offering information and advice on different cleaning products and services.
The course also specifies all the necessary steps you need to take while working alone or in teams. All these client service tactics apply to different work locations or catering to recent or new clients either on the company locations or off-premises.
With the right theoretical knowledge in various areas of the cleaning industry, you can offer technical advice and complete support to your customers regardless of your interaction duration.
Educate On Safe Work Practices
The right cleaning industry courses also specify how you need to undertake and accomplish any cleaning tasks safely while aligning with the company's policies and guidelines.
The course also offers all the knowledge to assess the environment for potential hazards and keep them in control. You get to learn all about checking and maintaining cleaning equipment and the storage and handling of harmful chemicals.
Not only this, it prepares you for following the right procedures in case of an incident that requires your prompt response.
The course helps you see that all the cleaning tasks are done in enclosed spaces while maintaining safe work practices.
You also get to learn Model WHS laws established by Safe Work Australia to ensure a consistent and regulated framework that safeguards the workers' safety and health in commercial and residential locations.
Notifies You On Environmentally Sustainable Cleaning Practices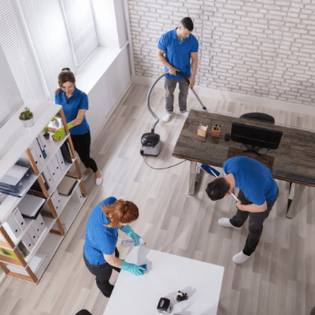 These practices include identifying the proper use of a resource and complying with all the regulatory requirements while improving environmentally sustainable work practices.
Whether you work alone or in teams, you get to monitor if the company's environmental regulations are prepared for the cleaning site and implemented uniformly in the entire company.
Also, you get to watch out for potential environmental regulations breaches and change the pre-determined sustainable work practices whenever a violation is detected.
Train To Remove Waste And Recyclable Material
A cleaning operations course helps you identify waste and other recyclable materials that need to be removed from the vicinity and dealing with the hazard involved with their removal. You are tasked with eliminating the waste generated during the entire cleaning process and transferring it to a dedicated waste disposal point for safe removal.
In the course, you will observe that waste collection is an integral part of a regular cleaning process, held daily. The waste can include different materials, chemicals, or contaminated waste.
Moreover, the course also teaches you about identifying recyclable material and taking them to their dedicated collection points for a safe recycling process. These materials can be later reused or manufactured into another product.
Maintain Clean Storage Areas
This part of the course tells you how to ensure a clean storage area accessible to authorized personnel. It specifies all the guidelines that safely store the cleaning products while ensuring that the equipment is stored and maintained in a serviceable condition.
Moreover, you get to learn to manage and operate a safe storage area that follows all the necessary health and safety guidelines for storing chemicals and equipment as specified by the legislative authorities and safety authorities.
These practices apply to cleaning products' storage areas located in residential and commercial locations. It includes the cleaners' area at a client's site, chemical storage cupboards, equipment bays, or in-built storage arrangements made to keep equipment and cleaning products safe while being transferred from one place to another.
You can also learn about making the storage area accessible for authorized personnel by removing all the obstacles according to the company requirements. Even the inventory of the equipment, chemicals, and PPE is maintained according to the company requirements.
With an online course, you learn all about the safe methods and practices implemented to ensure a clean storage area that complies with legislative standards.
In Conclusion
A cleaning operations course is specifically designed for individuals who want a career in the cleaning industry or experts who have spent their fair amount of time in the industry but want to polish their skills and remain updated with the latest cleaning tactics.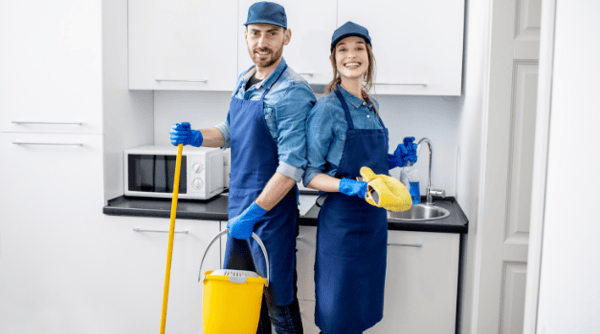 These online courses require no prior qualifications or experience; all you need is an interest in the industry, passion, and the drive to move forward on this career path.
By enrolling for a cleaning operations course from a reputable online institute, you can gather a host of skills in your arsenal of qualifications. Online education will give you all the information you need on the latest cleaning processes, safe working practices, and all the laws and regulations associated with them.
We have one such online institute that offers certificate III in cleaning operations that includes comprehensive knowledge of the recent cleaning operations to succeed in this competitive industry.
So, if you have made your mind about pursuing a career in cleaning operations, visit our website and enrol in our online cleaning operations course.
Let us take you one step closer to your dream role or career. We're different to be better.