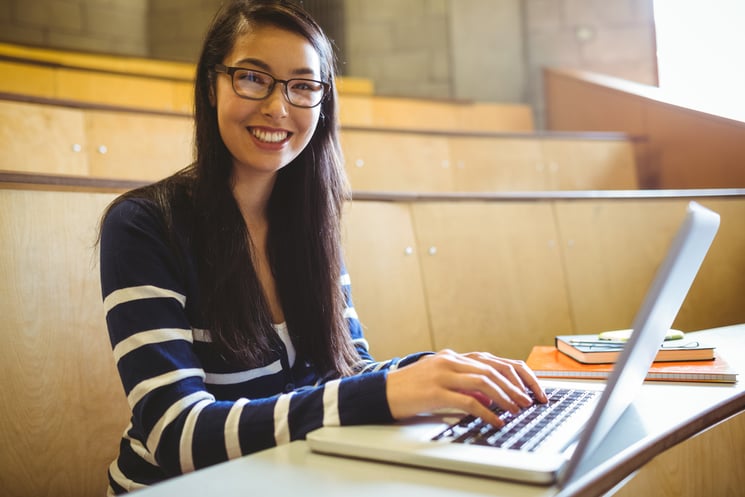 Online courses in accounting prepare you to speak the language of business, i.e., understand and assemble financial information of an organisation.
If you already have experience with working in management, chances are that you've heard terms like assets, liabilities, revenue, and loss, etc. These terminologies fall under the accounting domain but are often used globally to discuss necessary details about the finances of a company.
So, accounting is a broad subject that can have far-reaching consequences for every aspect of a business.
That's why accountants are indispensable staff for businesses that treasure accurate financial information. A career in accounting promises high-profile jobs that pay lucrative salaries and present multiple opportunities for climbing the career ladder.
This profession is suitable for those who want to tap into everyday business operations and performance. All the C-suite executives rely on accounting and the information it offers as a definitive guide in their decision-making process.
If you are looking for online courses to brush up on your skills or just starting out and want to learn the fundamentals of marketing, we are here to help you.
Online accounting courses can range from beginner level to more advanced specialisations in fields like auditing, taxation, and reporting.
In this blog, we will help you learn more about online courses in accounting, the benefits they offer, and how they align with your training needs.
Table of Contents
Who Can Enrol For Online Accounting Courses?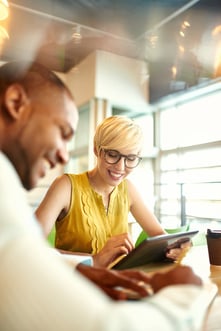 Online courses are for everyone despite their education and experience level. These accounting courses are perfect for working adults or professional accountants with full-time jobs and personal obligations, who want to learn at their own pace.
Since accounting is a profession that requires no practical methods or on-site classes, you can easily learn about accounting fundamentals and get a holistic view of the profession with online learning methods.
Whether you are a working parent or someone who wants the freedom to learn in their own time, online accounting classes are a great opportunity.
What Should You Expect From Online Accounting Classes?
Accounting online classes offer the knowledge and skills you need to pursue an entry-level career in accounting, get into graduate school, or specialise in a specific field in accounting.
These courses offer the same curriculum as campus-based institutions and cover various topics, including finance, taxation, business law, auditing, economics, business ethics, and much more.
However, accreditation is the most crucial aspect to look for when searching for online accounting courses – it is a quality seal issued by highly-recognised professional institutions and business agencies.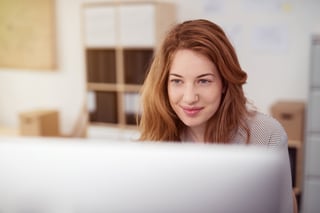 Accredited online courses promise that they meet all the quality standards set by accounting experts and peer groups. Also, accreditation confirms that the curriculum is up-t-date and aligns with industry standards and regulations.
Moreover, consider some important benefits before you go for an online course. These include streamlined coursework with access to library resources. Accredited online courses must also offer career guidance and job placements at the end of the course with exclusive access to workshops and seminars.
What Career Choices Do Online Accounting Courses Offer?
Certified Public Accountants or CPAs are certified professionals with a bachelor's degree in accounting. If you aspire to become a CPA, enrol in an online accounting diploma course or a certification course in accounting and bookkeeping. After completion, you will be able to sit for a CPA exam that will test your knowledge and expertise in accounting and business law.
Make sure you get in touch with your online course providers, and see if their curriculum matches your local CPA requirements.
With an educational background in accounting, you can also become an auditor. Being an auditor allows you to either work with a company or audit companies on your own. You are tasked with examining the organisation's financial records and observing any discrepancies or signs of mismanagement.
Soft Skills Gained Through an Online Accounting Course
As an accountant, your career doesn't just revolve around crunching numbers and generating financial reports. You also need to hone your soft skills that only a well-planned online course can provide.
These soft skills are only gained through experience and interactions; they include:
Organisational Skills
Since accountants work with several clients at a time, they have to work their way through loads of financial data and information in a limited time. That's why accountants need organisational skills to review hundreds of financial documents carefully at a time so that they do not mess up the financial reports.
In case you choose to work in a managerial role with an organisation, these skills remain just as indispensable. Well-organised accountants can successfully oversee others in their chain of command while they manage and report on the finances accurately.
Communication Skills
Popular media will have us believe that accountants are loners who spend all their time cooped up in their cabins, crunching numbers on a calculator. The truth is far from that.
In reality, accountants have to interact with their clients, colleagues, subordinates, and even the interns to make sure they have all they need to do their jobs fitfully. That's why they are running after department heads to get the latest numbers, or placating their clients about losses suffered.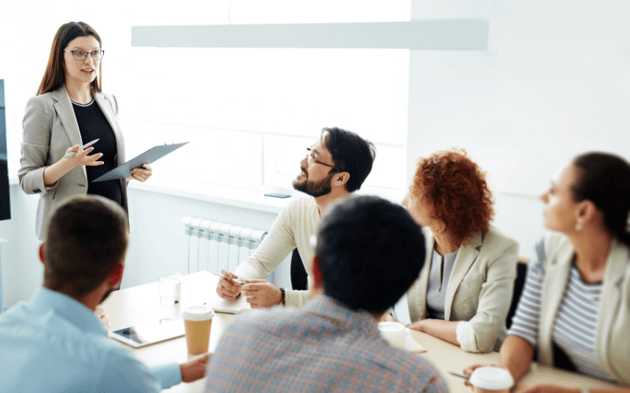 This means that excellent communication skills can help you become a top accountant.
This is where online courses help – not only do they teach you to communicate verbally, but they also help you in developing strong writing skills so that you can get your message through.
Analytical Skills
As an accountant, you won't just have to report the numbers and financial info, but you will also be called upon to make forecasts about the future financial health of the company. For this, you'll have to analyze past and current records and investigate the industry at large before you can report your findings.
So, in essence, analytical skills are a vital component of accounting prowess.
A tax accountant with this skill can analyze financial data and look for ways to minimize your tax revenue. On the other hand, an auditor can leverage these skills to uncover potential embezzlement issues.
Time Management
Successful accountants usually have a lot going on for them. They have meetings, presentations, reports, and all kinds of analyses to work on, so they can't afford to waste even a minute of their time.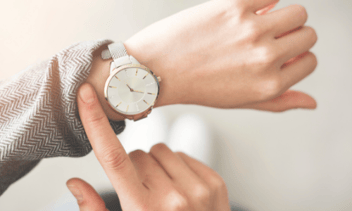 If they do, their work suffers. That's why accountants are often very good with the way they manage their time. Since they are working on multiple projects, time management and multitasking are some skills they need to embody to get ahead.
Problem-Solving Skills
Strong problem-solving skills help accountants face any financial issues that may arise with their employers or clients. In fact, it takes a combination of critical thinking and excellent problem-solving skills for them to come up with creative solutions and solve complex problems.
Online accounting courses promote these critical thinking skills so that you can become an invaluable asset for your company whenever they come across issues that pose significant repercussions.
Ready To Enrol?
Studying accounting opens doors to various career avenues and opportunities. Today, the job of a bookkeeper is no longer limited to number crunching, but they have a permanent place in businesses thanks to their expert decision making and analytical skills.
If you are starting your career or looking for resources to hone your skills and remain in the loop with the latest findings in the field, online courses are just what you need.
They are flexible solutions for acquiring the best knowledge at your own pace. Not only this, but they also offer the same accounting curriculum and learning resources that a brick and mortar institution might provide.
If you want to enrol for online accounting courses in Australia, we are your best bet to learn and advance your career. As an online provider for accounting courses in Australia, we offer a range of certificates and diploma programs as well.