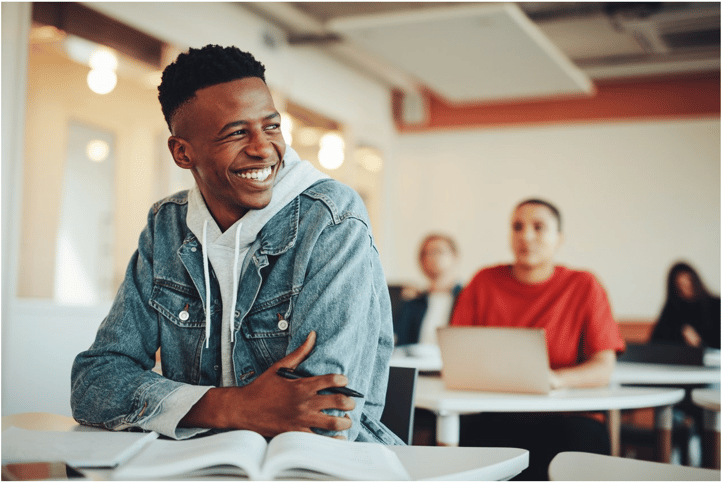 Studying online is the modern way. Smartphones and the Internet have taken our lives to a whole new level and have made studying more accessible. As classrooms slowly shift from a physical space to a digital one - making it more convenient for many - it can also come with its own set of challenges.
Studying online can have a different set of requirements to an on-campus course. Online study is flexible – allowing you to fit study around your life and maintain other commitments like your job; it allows you to go at your own pace and offers you 24/7 access to course materials (seriously, you can study whenever and wherever suits you). On the flip side, an online course demands more motivation, self-discipline and better organisation. Learning how to stay motivated is important.
Table of Contents
Like all things, you have to work to get a good outcome. Keep reading our online study tips for strategies to help you on your way to online learning success.
1. Manage Your Time With an Effective Study Schedule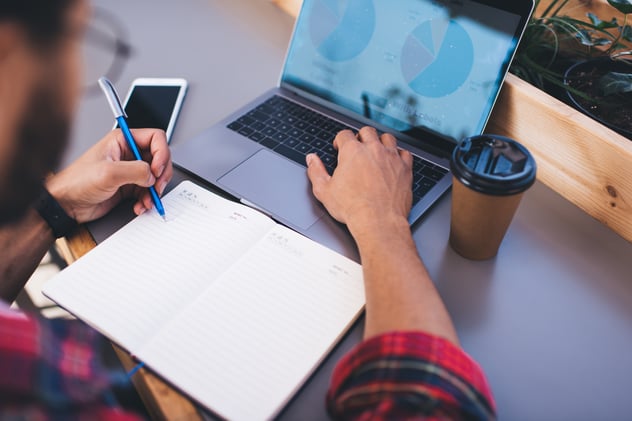 The first of our tips for studying online is learning to manage your time well. Online students will get the most out of their study time by learning effective time management skills.
A study timetable is the key to helping you manage your time.
Step 1: Schedule your important academic dates.
Scheduling your most important academic dates allows you to see the entire study period in advance. These include semester breaks, exam periods, assignment due dates, dates the online lectures release, set online classes and so on to help you better manage your time
Step 2: Mark your schedule with other commitments.
It's important to have a good balance so you don't neglect your social life. Jot down on-going weekly commitments (singing practice, yoga class, babysitting your niece) as well as one-off events (weekend away, best friend's wedding, mum and dad's anniversary lunch). Make sure to put away some time for yourself and loved ones too.
Step 3: Allocate your study time.
Write in your dedicated study periods and time to complete assignments. Try and think about what time of day you work best. Are you a night owl or an early bird? Do you prefer to work in long three-hour or four-hour blocks and get it done at once, or work best doing a little bit every day?
Make sure you allow time for breaks to stretch your legs or calm your mind. This will ensure you remain productive.
Step 4: Stick to it!
You've made the commitment to study, and now you need to make the commitment to stick to your study schedule. Share your study plan with family and friends so they know when you're unavailable, and can be there to offer support and motivation when you're having an off day.
It's important that you get the most out of your study sessions. You may find you're sticking to your study schedule and sitting down with your course materials at the dedicated time - but if you aren't effectively using this time, you may find you're falling behind in your course.
Find the style of time management and study habits that work best for you so that your study sessions can be as productive as possible. Maybe you work well if you have a to-do list, with time put aside for each task. Or else you could try splitting your course workload across several weeks in your calendar, so you can visually see what needs to be completed by when, and work that into your study schedule.
2. Design a Dedicated Study Space That Inspires You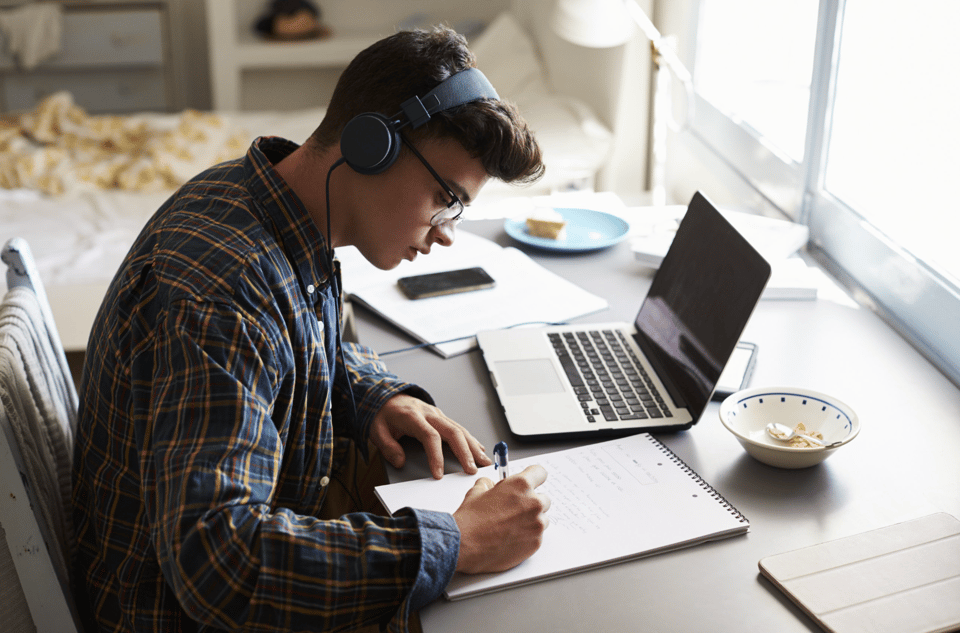 The best way to get in the 'zone' is to create a dedicated study space that inspires you, is well organised, and free of distractions.
Maximise productivity by setting up a study space that:
- Faces a window or has plenty of natural light
- Includes some charm and design to inspire creativity. Even try hanging up a motivational quote or two to give you an added push
- Has healthy snacks on hand to boost brain power
- Is ergonomic to avoid cramping, a strained neck, back etc.
- Offers quiet. Try and find a part of the house that is away from rowdy housemates or the TV
- Has reliable Internet connection. You don't want to have to worry about the Internet dropping out right as you're about to submit a comment on one of the course discussion boards. We often take reliable Internet access for granted these days - but it's worth thinking about when you design your dedicated study space
3. Make the Most of the Support Services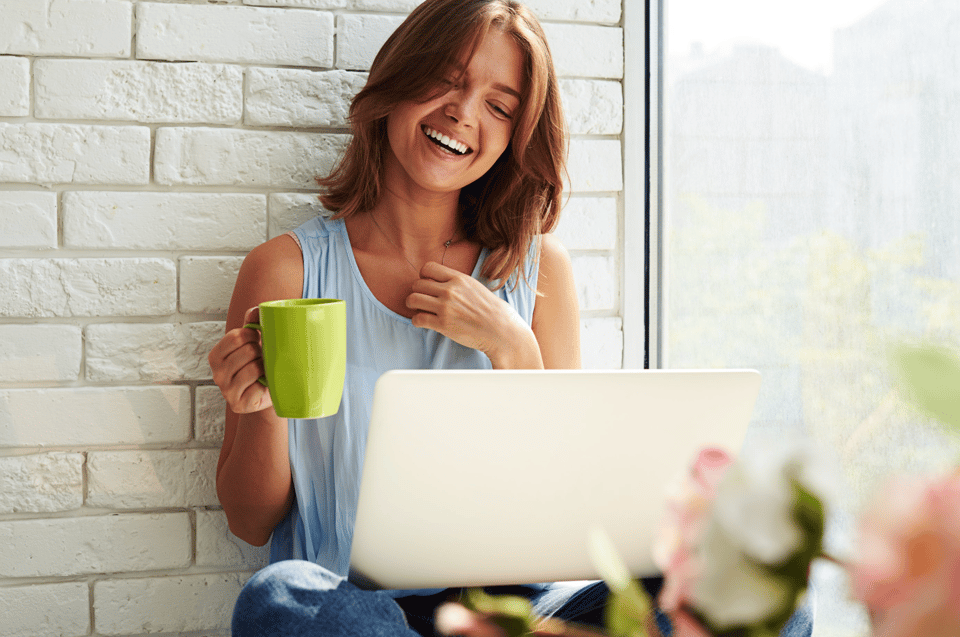 It's okay and perfectly normal to not feel on top of things all the time. It can be tricky, but don't be afraid to ask for help. Expert support services including the Wellbeing Service Program, offered by MCI Institute, could be just what you need to get you out of your study rut and back on track.
Never underestimate the power of peer support. Check with fellow online learners in your course to see if there are any study groups you can join. Online study groups are a great way of going over course content and study materials with other students and helping everyone on their way to online study success.
4. Learn to Conquer the Procrastination Monster
We get it, it happens – procrastination can sometimes get the best of you and before you know it, you've been sitting in front of your screen and have researched everything except your actual assignment. The hardest thing when it comes to getting yourself motivated when studying online is getting started. Our suggestion is to take a leaf out of Nike's book and 'Just Do It'!
Be one step ahead of the procrastination monster by clearing your study space of distractions. Close all social media; ensure your phone is out of reach and ask housemates to be mindful and keep the noise to a minimum. By ditching the distractions you're turning your full focus to the task at hand.
Tip: Try unlocking your learning style to discover which study habits work best for YOU.
5. Don't Forget To Treat Yo'Self

Everyone needs time for fun and to unwind, otherwise, you could be on your way to burning out.
You'll be more productive during your study sessions if you give yourself time to rest and unwind. Try setting realistic study goals and once you've achieved them, reward yourself.
Got great marks on your last assignment? Reward yourself. Finished your essay a day early? Reward yourself.
Promising yourself a reward can also be the motivation you need to excel at finishing your task. It's important to recognise important milestones and celebrate achievements, just like you might do with classmates if you attended on-campus classes. Celebrating the wins along the way will help you have a positive online learning experience, and help you maintain your motivation.
Is Studying Online For You? Inquire Now!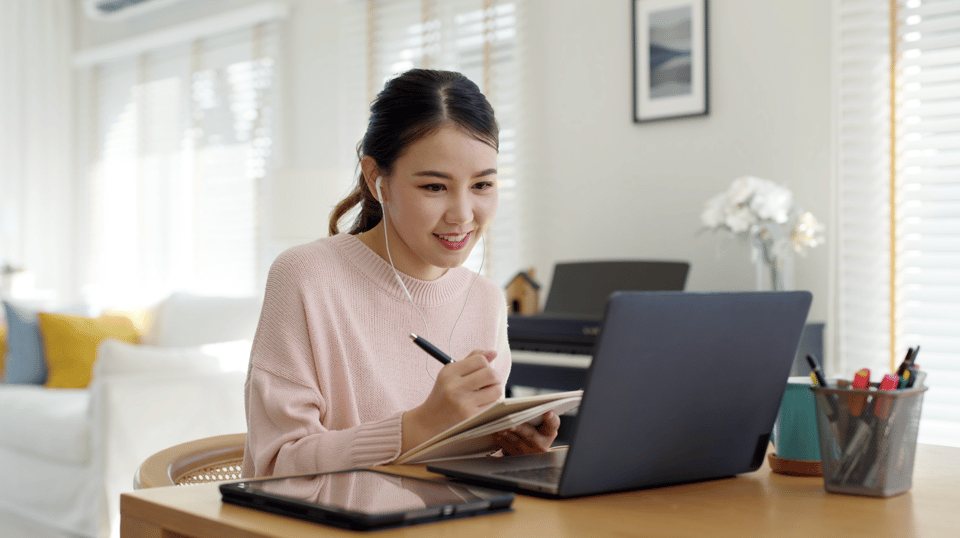 Online learning is an awesome way to build your qualifications and your skills, however, it's important to have a plan in place when choosing to study through an online program. You need to be focused, committed and dedicated, and with the above online study tips set in place, we're confident you'll be A-Okay.
Thinking of getting started with online study? Check out our online business courses Australia and look forward to building your skills and qualifications in an accessible and flexible way with MCI Institute.
Download our free ebook

to find out how online learning can fuel your personal growth.