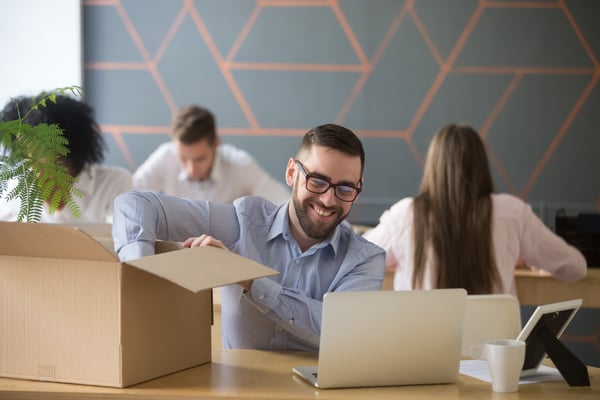 There's no doubt about it - choosing a career path can be overwhelming. Finding a career that's a perfect mix of your passions, skills, and values is crucial if you want to make a success of it. Whether you're looking at launching your career, achieving your career goals, or making a career change, there are many things to consider.
Table of Contents
Follow along for some of our tips for how to choose a career path, and how to set yourself up to excel in your chosen field.
How to choose a career path
Choosing the right career for you is an important decision. Here are some things to consider when you're considering different career paths:
What are your passions and interests?

Where do your natural talents lie?

What are your long-term goals, not only professionally but personally?

What is most important to you? Work life balance? Salary? Flexibility?

What qualifications do you have, or are willing to obtain?
Research
Some people might have some idea about which direction they want to take with their career. But if you truly have no idea what you want to do for a career, or if you need to start narrowing it down, get out there and do some research.
Make a list of the industries that interest you, and do some more research into each one to see which seem like a good fit. For example, maybe you love the idea of working with people. You can research jobs in people-facing roles such as customer service or hospitality. Look further into these industries to see if anything speaks to you and your passions, or if you think it won't be a good fit for you, you can eliminate it.
There are career coaches and career counsellors out there who can help you define your long-term goals and brainstorm career ideas. Sometimes the right career path for you is one you wouldn't have thought of on your own.
Self-assessment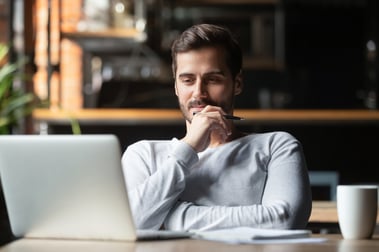 It's not as simple as just selecting a career and going for it. You need to have some awareness about yourself, your capabilities, your skills and your qualifications.
Complete a frank self-assessment to define your strengths, weaknesses, skills and interests, and other information that may determine your success (or not) in a particular field.
Listen to the feedback people give you at work, or what people compliment you on, as this can give you an idea about what you do well. Notice when you're most productive to help you identify your strengths.
There are self-assessment career tests online such as career aptitude tests, or quizzes that look at your personality type to suggest potential careers for you. They may just give you some inspiration for an industry you hadn't considered before, or an insight into suitable careers for you. Career quizzes are a great way of exploring other options.
Narrowing it down
Maybe you already have an idea of the direction you want to take in your career, or the industry you want to work in, but you're not sure exactly which career path to take.
To narrow down your list a little, do some deeper research into the potential careers you're considering. Which career choices best suit what you're looking for? Which ones do you have the right skills for, or feel excited about learning for?
Read up on job descriptions in your potential careers and see if it sounds like something you could see yourself doing. This will also give you an idea of what recruiters in that industry are looking for, how you can prepare yourself to enter the industry, and how often job vacancies are likely to pop up.
Career planning
Once you've eliminated your list of potential careers down, ensure you follow the right career path for you by bearing the following questions in mind:
Is there adequate opportunity for growth?
Some industries have very little scope for personal and professional growth, while others offer unlimited opportunities.
Continuous learning and professional development are vital aspects of any workplace. Do you have aspirations to move up, and will your new career offer opportunities for career progression?
Can I see myself spending every day like this?
Career changers tend to see their prospective new vocations through rose-tinted lenses. Be honest with yourself about what your role will look like on a day-to-day, hour-to-hour basis. If a large portion of your time will be spent doing something that you're interested in and even better, something that you're naturally talented at, great. However, if there's more drudge work than inspirational work required, think about how this will impact you – both during and outside of working hours, and long-term.
What is the earning potential five, ten and twenty years down the line?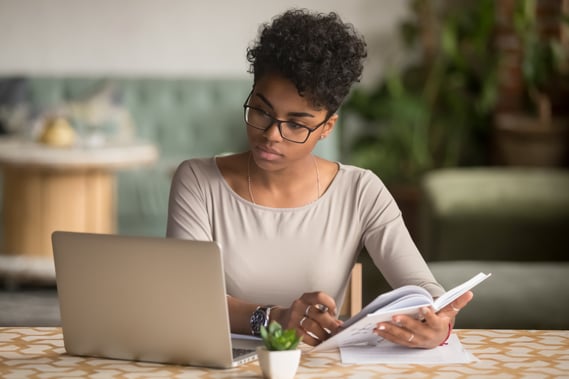 If you're going to be earning the same salary in ten years time, find out if there are ways to speed up your career progression in your chosen field, or whether you're better off pursuing an alternative career.
Research what the earning potential is in your chosen field, as well as the trends and other factors that influence the size of your pay cheque.
What are the sacrifices I'll have to make to pursue this career?
Switching career paths can be incredibly rewarding, but requires a degree of sacrifice. Just how much of your time, money and energy you'll need to sacrifice varies greatly from industry to industry. Can you afford to take a salary cut? Or embark on a long commute every day? How about work life balance? Determine what you'll have to sacrifice, and whether you're willing or able to make them.
What do industry insiders have to say?
The best way to find out what your dream job actually entails is to talk to people in the industry. Don't take just one person's opinion as gospel: reach out to several industry insiders and get the inside scoop on what the job or industry is really like.
What do I have to learn before I can begin?
Most jobs will have some form of prerequisites - or some industries will take favourably to people that have particular skills, which can put your application ahead of the bunch.
MCI Institute has a range of diplomas and certificates to ensure you excel in your new chosen career path. Certificates around business, leadership and admin can ensure you have the skills you need in order to secure a position in your chosen industry and thrive in your new career.
How to change career paths
Changing careers is becoming increasingly popular. If you're regularly dreading going into work, no longer passionate about your job, or are feeling burnt out, a change in career might be a good decision.
There are plenty of misconceptions out there about changing careers. Common myths about changing careers include:
Switching careers means you've failed. False! Making a change in your career is not the same as quitting. You're a different person now than you were before, and have current insights into your goals and passions.
You need to get a university degree. Not necessarily true! Of course, it depends on the career path you hope to take, but many career changes can be accomplished with obtaining certificates and diplomas through online study - or without any additional study needed at all.
You need to be prepared to be unemployed for a while. This is not necessarily the case. You can work and search for your new career path simultaneously. If you don't want to, there's no need to leave your previous job before looking for the one that'll kickstart your new career.
It's too late. It's never too late! Many people believe they're "too old" to change careers, or have been in their current career for too long to change. But the truth is, it's never too late to make a change and pursue your passion.
If it's time for a new career path, the transition can seem daunting. But it's always a good time to acquire new skills and change careers. Have a read of our post dedicated to how to change career paths.
Learn new skills
Acquiring new skills and qualifications can have a big impact on your resume. Once you've followed these tips for how to choose a career path and you've determined which is the right career for you, check out MCI Institute's online business courses Australia to help get you ready to take the next step in your career.