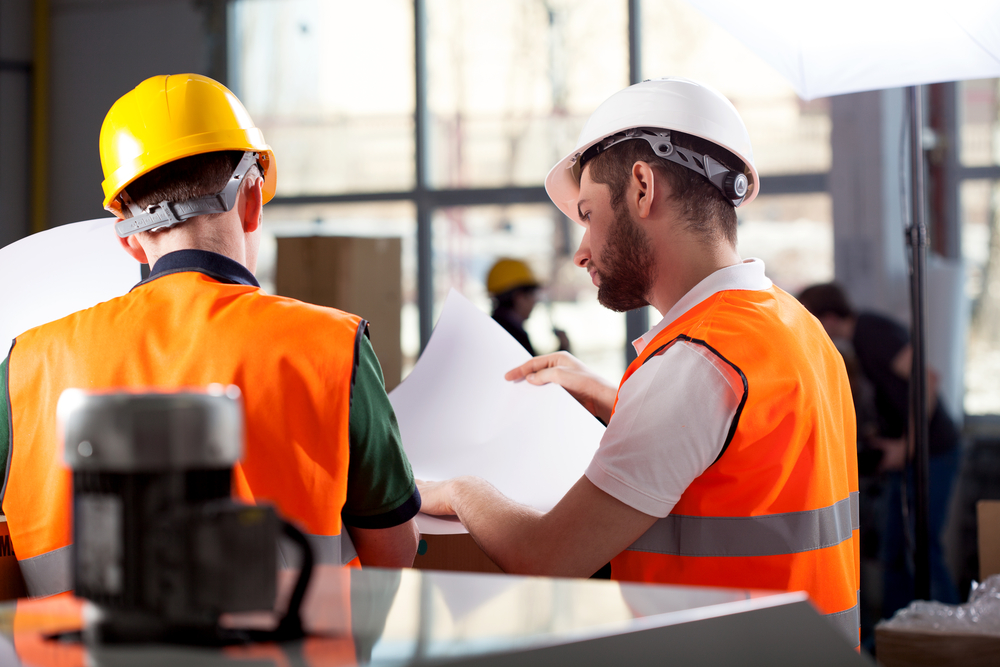 Australia has the safest workplaces in the world, and it's commendable that local businesses are committed to building even safer offices and factories because their conviction is paying off.
While the number of Australians killed at work has been declining steadily over the last decade, we can't afford to be complacent just yet. Recent statistics show that 107,335 workers' compensation claims were made in 2017-18, while the median compensation paid for each claim was AU$12,100.
Table of Contents
23% of the claims were due to slips, trips and falls due to an absence of proper instructions regarding workplace health and safety – and 16% reported injuries were caused by moving objects.
Employers need to raise awareness about health and safety by implementing the right policies and training for the staff. Then it becomes the employees' job to adhere to these rules to avoid potential safety and health problems.
However, being informed about hazards or safety issues is the first step to safety. Factory workers, for instance, need to know how to operate their machinery without harming themselves or others.
Employees in the office also need to know how to manage their time and space, maintain proper posture and create work-life balance – that's because mental illness is rampant and often results from destructive work habits developed over time.
Here are five approaches to addressing health and safety issues that are plaguing the modern workplace.
1. Learn All You Can About Workplace Health And Safety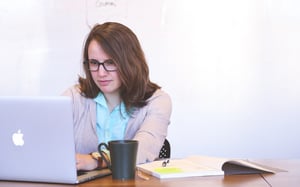 Before you invest in a safety overhaul, make sure employees have a good understanding of the best practices for doing their job. Enrol your managers and leaders in work health and safety courses that teach them how to identify potential pitfalls and be more competent about their safety.
Help your staff learn from the experts as they understand the problems that they're facing at their workplace and study useful methods to deal with those difficulties.
A comprehensive online course doesn't take time away from work and adds to their repertoire – while also helping you create a safety-centred workplace.
Stats show that labourers, machine operators, drivers are most at risk of serious claims – their safety is paramount because they're operating heavy machinery and potentially endangering their lives in the course of their work.
They can also benefit from work health and safety training courses where they learn how to operate the machinery without risking lives. With minimised risk, there's always room for increased productivity.
2. Provide Adequate In-House Training & Have A No-Tolerance Policy For Unsafe Practices
Many companies in Australia provide in-house training to new employees – this is necessary for new hires so that they know how to operate safely in the workplace.
When in training, new employees can learn through simulations that pose no immediate danger but can educate them about the potential perils of operating the equipment and carrying heavy loads.
When the training is over, managers should hold employees accountable for safety at the job site. Anyone who fails to adhere to the safety guidelines should face immediate consequences and serve as an example for others, reminding them that safety is a serious business.
Organisations must also implement a no-tolerance policy for safety, especially if they're in an industry where employees risk their own safety and that of others. Get experienced safety managers to educate line managers about safety practices through in-house safety workshops.
When health and safety information flows from the top of the hierarchy and strictly enforces well-defined safety rules, on-site accidents are minimised, and employees can be productive.
3. Be Proactive About Safety Rather Than Reactive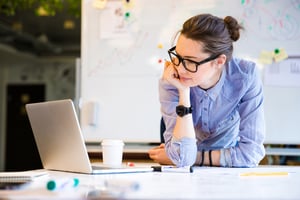 Put workplace safety front and centre by making it a part of your business vision – take advantage of every practical opportunity to discuss with employees how their daily tasks and processes are likely to affect their health.
However, if employees are working straight from their desk - which 50% of Australians are to some extent - it's easy to take a laid back approach and develop habits that can be detrimental in the future.
A sedentary lifestyle can't be fixed with cosmetic changes but requires shifting the approach to the way we live our lives every day. Employees working desk jobs have to understand the consequences of being desk bound and commit to becoming more active.
In the meanwhile, their bosses can show their dedication to safety by providing employees with ergonomic desk setups and ensuring that everyone in the workplace understands procedures to deploy in case of emergency.
Organisations can also educate employees about safety through situational awareness – putting employees in scenarios where they learn to think quickly as they deal with potentially hazardous situations. This keeps them engaged and helps them put safety at the top of mind.
Encourage an open dialogue with employees who have taken work health and safety courses. They can come up with better ways of doing things that you may not have thought of before. Consulting with your people – the ones on the floor carrying out day-to-day tasks – is a very effective way to figure out how to reduce safety risks.
4. Reward Employees Who Balance Safety And Performance
A strong safety culture begins when leadership is at the front line – this includes everyone from the supervisor to the executive team.
Once all organisational levels are on the same page, only then can an organisation hold employees accountable for safe behaviours and prioritise safe operations.
Health and safety is a two-way street – it benefits the organisation just as much as it protects the employees. This makes it imperative for organisations to reward workers who prioritise wearing safety gear (PPE), attending safety meetings, reporting hazards and unsafe working conditions, etc.
Safety is just as manageable as other aspects of running a business. Just make sure you offer the right incentives so that performance is not compromised. If implemented successfully, this approach can lead an organisation and its workers towards fewer injuries and accidents.
5. Create A Committee to Emphasise Safety Culture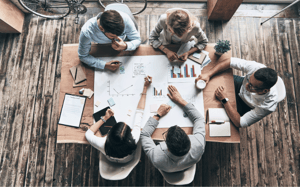 A safety committee can ensure greater involvement from employees as it reviews your company's safety program and creates "jobsite-specific" safety plans whenever a new project begins.
This is a great way to bring managers and workers together to establish a mutually-beneficial safety culture across all levels. Other benefits include an increased awareness of safety hazards, faster mitigation of risks, better collaboration between management and work staff, as well as a marked reduction in worker's compensation insurance premiums.
The trouble is that keeping a safety committee running will be an ongoing challenge for the organisation and its employees. It has to bring the two together while also fulfilling its primary responsibilities, such as: developing practices, creating programs, plans and processes as well as conducting inspections and audits to ensure that employees are following the rules.
Your safety committee will also be responsible for finding the right safety courses and disseminating the learning materials to the right employees.
In Conclusion
Organisations and employees both need to step up and work on an action plan that encourages health and safety in the workplace. Find the right work health and safety courses online, and use this opportunity to learn new ways to overcome problems that arise from insufficient awareness about this issue.
Remember, safety isn't just a matter of abiding by industry regulations and legal requirements, but it is a moral responsibility for management as well as the workforce to invest time and thought into creating a safer work space.
A well-planned training and education program is key to this movement. It can not only reduce instances of lost productivity caused by illness or injury but also improve employee satisfaction and protect businesses from liability lawsuits.
However, the odds are that you are already convinced that health and safety are of paramount importance to you. Let us help you and your workers improve your knowledge of workplace health and security with the right courses.
Visit our website to some of the best and most affordable workplace health and safety certifications in Australia.