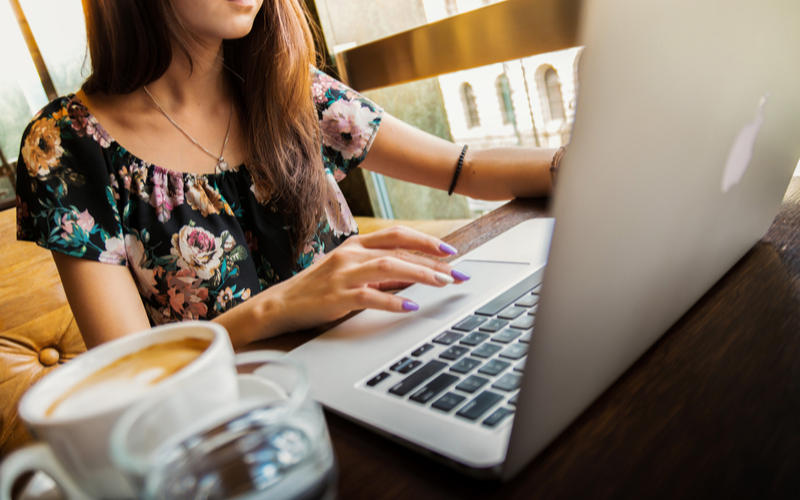 Online learning is a learning tactic that is gaining momentum worldwide and Australia is no exception. Under the subtitle "The rise of off-campus study", a 2018 report compiled by the Grattan Institute states that one in five domestic students now study off-campus.
However, this learning tactic isn't restricted to academic learning alone. Instead, both students and young professionals looking to get ahead are embracing this popular learning trend. It is something that you will come across in higher education as well as continuing education. Even vocational training courses use online learning as a tool to facilitate and upgrade educational credentials. In fact, you may often have come across common searches like 'online bookkeeping course Australia', 'study accounting online Australia' and 'online accounting short courses Australia' to name just a few.
So, who are these people who give an edge to online learning versus traditional learning, and more importantly, is it right for you? These are just a few of the questions we will try to answer here and see if you find yourself to be a good fit for online learning.
Table of Contents
Why choose online learning?
Today's workforce population lives in a highly digital and immediately gratifying environment. Whether it is a student or a stay-at-home parent trying to get a professional degree, or a professional who simply doesn't have the time to study during school hours, it is possible to find a programme that works around their schedule.
It may be that you are thinking about signing up for an online course but may not have a lot of experience studying online, if at all. If your only exposure has been in face-to-face classrooms, then being a little apprehensive is to be expected, even if you are tech-savvy.
You may have lots of questions such as whether online courses cover the same amount of material or not? Whether these courses are transferable to academic institutions or if the quality of the course will be the same as the one offered on campus? So, without further ado, let's see how someone would use flexible learning strategies to advance their career and credentials:
Choose your own learning environment
The biggest reason to study online for most people is the degree of flexibility they can enjoy. For instance, this learning option gives learners greater control over their learning by enabling them to work at their own pace. There is greater wiggle room for learners who have other commitments and classes can be tailored to fit most schedules.
With online courses, there is also the option of taking either asynchronous or synchronous classes. Asynchronous sessions give students the chance to learn without committing to a weekly schedule or online meetings at a designated time. This is a class where you don't have to log in at a specific time for a live session. Instead, you can study and interact with your classmates or instructor via a discussion forum, for instance.
A synchronous class, on the other hand, is one where everyone gathers in a virtual classroom at the same time and participates in a live session. This setup is like a traditional in-person course where the students and instructor meet up at a designated time for a lesson. This virtual setup also comes with the perk of recording the session, should anyone be unable to attend the class.
Find career advancement opportunities
Flexibility of online education gives professionals the chance to continue with their careers as they work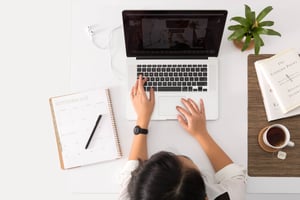 towards getting a degree. Career-oriented individuals also face a somewhat similar challenge as they wish to secure their current employment to stay updated in the industry. Yet they also need to upgrade their education to move ahead. However, many employees may be too exhausted after work hours to attend regular classes, making online learning a more feasible solution.
With this option, learners can take courses online and complete their degrees while working, in between jobs, or when taking time to raise a family. It also covers any academic gaps or discontinuity in a resume as well. At the same time, upgrading your credentials present ambitiousness to current and prospective employers which they appreciate in their team members.
For the most part, there are courses designed upgrade qualifications and enhance career opportunities for every level of the profession. For instance, there are courses that can help a professional get a promotion for a higher paying job, or others in management-related areas to become better at running a business. There are even courses available to become a better communicator so that you can improve your communication with colleagues or clients.
Embrace new technology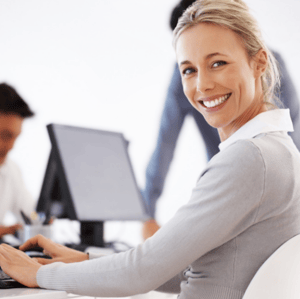 Even the most basic online course requires the development of new computer skills, as learners learn to navigate learning management systems and programmes. The participation skills learners learn within their online courses can translate to many professions including creating and sharing documents, incorporating audio/visual materials into assignments and completing online training sessions. These core skills can translate into many professions in the digital age making it easier to transition to different roles.
Improving digital literacy in this manner can really help with positions like customer service, for instance. The customer service team needs to keep up with the ever-transitioning demands of the industry and how people like to communicate via social media. As an example, say most people want to purchase products at a cheaper cost. When products go on sale, you can leverage this behaviour by sending mass emails about discounts and their duration.
Others in HR and L&D need to be familiar with using the right platforms to drive employee engagement. Using the latest web-based resources and tools, recruitment professionals can pinpoint talent and facilitate hiring decisions.
Once again, going back to the example of a simple Google search for something like 'online bookkeeping course Australia' or 'online accounting short courses Australia' will bring up several results for a potential student. But when HR implements a similar search on their end looking for people with the right skill set, they get a list of candidates who fit the job description with the potential to become valuable additions to the company.
Find networking opportunities
Both students and professionals enrolled in online programs can network with their peers from all over the nation. This presents an ideal opportunity to network in their own respective fields. Not only can they make friends but can also develop good references while connecting with individuals who can be helpful in finding a career in their shared field.
Some online sessions encourage the idea of social learning. Here, instructors may promote social learning using social media as a means of discussions and course reflection. The instructor in these classes will likely be very active on social media. If learning outside the class is something you enjoy, then this is a good way to interact with your instructor on their preferred social media platform.
Invest in professional development
Regardless of where you are in your career or job search, there is always room for improvement. Look for professional development opportunities such as attending a seminar, conference, or skill-based training workshop to upgrade yourself.
Engaging in professional development will keep your resume current and your skill set relevant. It ensures that you continue to be competent in your industry and contribute meaningfully to your team. It's also the right way to keep your skills fresh and maintain your competitiveness as you move ahead in your field.
Develop an online portfolio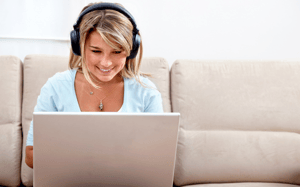 Industry trends show that professional branding has gained more attention with the growth of social networking. As such, it makes good sense to present your professional credentials online to showcase your skills and talents that set you apart from the competition. Not only does it increase your visibility and presence and show you to be more than just a resume, it also generates credibility.
There are platforms where you can share links to published works, connect with others and even ask colleagues to leave recommendations and testimonials for your expertise. Others give you the option of uploading HD videos, building image galleries along with showcasing accomplishments and outlining work history.
LinkedIn, Squarespace, Weebly, Dunked and WordPress are some great places to get started and present your credentials. Some offer to help craft your portfolio for free while others do the same for a nominal fee. By investing in your online presence, you add value to your credentials as recruiters will have a better idea of who you are and what you offer as compared to others who miss out on this important component.
If you are more enthused and perhaps more digital-savvy, you could even put together a website with a greater ability to link yourself to other people. Better Search Engine Optimisation can get your site to appear higher on search results and connect you to more people.
So, what's the verdict?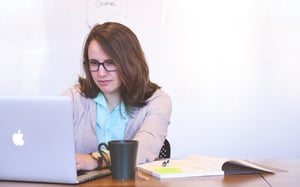 When comparing the experience between face-to-face and online courses many students rank their online learning experience as good as or better than the traditional classroom courses.
But much of the above won't be possible unless you are willing to embrace new technology. This is important for both the individual learner as well as for organisations. Job seekers, current employees, managers, and department heads can all benefit from not only getting familiar with new technology but also its impact on their chosen industry.