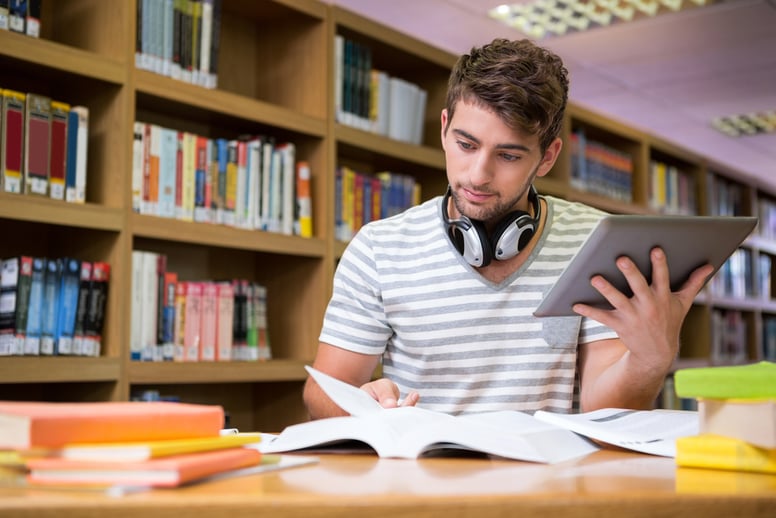 As the world battles a raging pandemic, its impact on global economies and businesses has been quite devastating as people are forced into lockdowns and self-quarantines in a bid to practice social distancing.
While professionals suddenly find themselves with plenty of time on their hands, online business courses have allowed them to ensure growth as they plan for a very different future than anyone could have imagined.
Now, as the Australian government is gradually lifting the lockdown by employing a three-stage plan to fight the pandemic, businesses are resuming their operations as well. People are now more compelled to enrol in online business courses to navigate this changing world.
These courses are available for anyone who wants to refresh or build their business skills but without the restraints of a traditional classroom. These online learning or e-learning avenues offer several courses that cover a vast range of topics on entrepreneurship, business management, leadership and much more.
Table of Contents
Importance Of Online Business Courses In The Post-Pandemic World
Whether you are working from home, have been furloughed or even laid off, you don't have to pause your professional development. Study business in Australia through online courses to develop your professional appeal as the world resumes business.
Following are some of the reasons why online courses are vital to professional success:
You Get To Learn From Experts

The internet is a great place for connecting with mentors and experts of any industry. Online courses are usually taught by these specialists, who offer the culmination of their lifelong learning in the form of an online diploma.
So why not let them teach you some new and exciting ideas that can help you contribute more to your team?
They are more than teachers, they are mentors who can shape your skills and hone you into a business expert, while the world returns to normal.
Learning from people you look up to will help you become more successful in your future ventures. Their guidance and expert knowledge will go a long way if you decide to put your talents and skills to good use.
Expands Your Horizons
Even if you have a degree in business administration or a similar subject, the chances are that it's a few years old. Now would be a great time to understand what's going on in your industry at large, and a quick online course can help you do just that.
When you enrol in an online diploma, you not only get to learn from the teachers, but you also become a part of a melting pot of students from across the country and maybe even the globe.
Virtual hangouts and collaborations will help you explore their methods and practices, some of which you can adopt to enrich your life.
Build A Vast Network
Continuing in the same vein as the earlier point, your virtual class-fellows could be your new network of like-minded professionals with similar goals.
Networking is crucial for businesses and individuals who are struggling for survival, let alone growth, in this economy. It is very important to get in touch with fellow business owners or people who are in the same boat.
After all, the pandemic has been tough on all our social lives, severing us from our personal and professional networks for good. But online classes offer the opportunity to find once again people who can potentially propel us into a bigger career.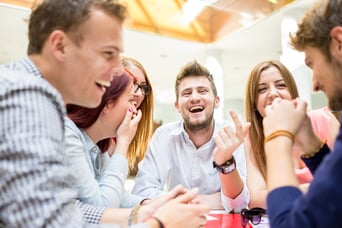 These online courses allow you to interact with people from all over the globe so that you can engage with them and learn about the struggles their business went through and how they overcame them. Also, please share your ideas, learn from their experiences and collaborate on different projects to strengthen the bond.
Strengthen Your Resume
If you have been furloughed or lost your job during the lockdown, use your time at home to power up your resume with online courses.
It is possible to gain some important auxiliary skills through these online courses - knowledge that would complement your career in business. For example, if you are a qualified accountant, why not take an online business course that specialises in management?

This way, you can round up your business prowess nicely and let your future employers know that you have many talents.
New and complementary skills will set you apart from other candidates and force hiring managers to steal a second glance at your resume. Even if the course is not related to your job description, the hiring manager will see your determination and will to move forward in an uncertain world.
All in all, these online courses on business, training and professional development can help you climb up the career ladder, furtively. These inexpensive courses not only allow you to test the waters while you are contemplating a career change in the post-Covid19 world but also sustain you through a career transformation process.
Attain Technical Knowledge
The biggest challenge for businesses these days is bringing all their people and processes online to ensure that they can continue to work and be profitable. However, moving from the physical to the digital world turns out to be a lot more complicated than imagined.
Many organisations suffered while building their digital channels, and in turn, their processes were affected.
The good news is that with the right training and learning resources, you can easily make yourself useful and find your niche, even in this economy.
Several online training and development courses are focused on relaying technical knowledge about business infrastructure, resource management, and other similar themes. They will help you scale your business as well as protect it from scams and phishing emails that might become a norm in the post coronavirus world.
Ensure Personal Development
Online courses not only help you scale your professional career but also help with personal development.
So, if you are a procrastinator who completes tasks at the last moment or if you always fail to achieve your goals, online courses will help you to improve on these issues.

Since these courses provide you complete autonomy and demand accountability from you, the chances are that you will end up working extra hard to achieve the learning milestones set by them. This leads to discipline and responsibility that will make you do your best.
Develop Emotional Intelligence
The lockdown has forced people to focus on their mental health while they are always faced with depressing news from all around the world. This is where emotional intelligence steps in – it is the ability to use the force of your emotions for the greater good.
When you understand and manage your feelings to help yourself and others relieve stress, empathise, connect, communicate and resolve conflict, you are said to have a high EQ or Emotional Quotient.
In these dark times, when many people are losing their jobs, businesses and loved ones, it is essential to connect with people and empathise with them. Many online training and development courses focus on creating awareness about emotional intelligence and how important it is to maintain it in difficult times.
Also, candidates with keen emotional intelligence are preferred by organisations as it is a testament to their personal attributes.
Understand Customer Behaviour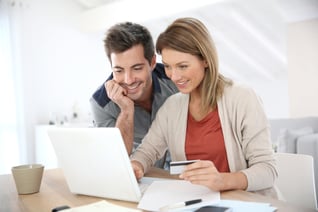 The pandemic has completely changed customer behaviours – they are no longer shopping because they want to but because they need to. This explains the customer preference to buy from essential businesses and use online shopping avenues as and when they can.
This trend has compelled companies to innovate their marketing strategies to remain relevant and survive in the post-pandemic world.
Online business courses help you to gain insights on changing audience behaviours and teach you how to devise strategies accordingly. They can teach you to be in tune with your customers and understand their needs and preferences.
Explore The Art Of Budgeting
Businesses fail due to lack of financial management in the times of crisis. You must have policies in place to help you keep your business afloat despite the unfavourable conditions.
Business courses and diplomas can provide all the necessary information and tips that you need to better plan for your finances. They can power you through the basics of accounting, so you are better equipped with the confidence to drive your business forward.
Ready To Enrol?
The internet provides the perfect learning environment to promote learning avenues that are specific to your industry.
These online courses are an affordable and fun way to expand your knowledge while staying at home. Not only do they contribute to the success of your business, but they also assist in your personal development and give you a way out from all the dilemmas created by the pandemic.
So get ready for the new world with the knowledge and skills needed to fight uncertainty.
If you want to study business in Australia, we are here to help you with remarkable online courses that will ensure you move up the career ladder.