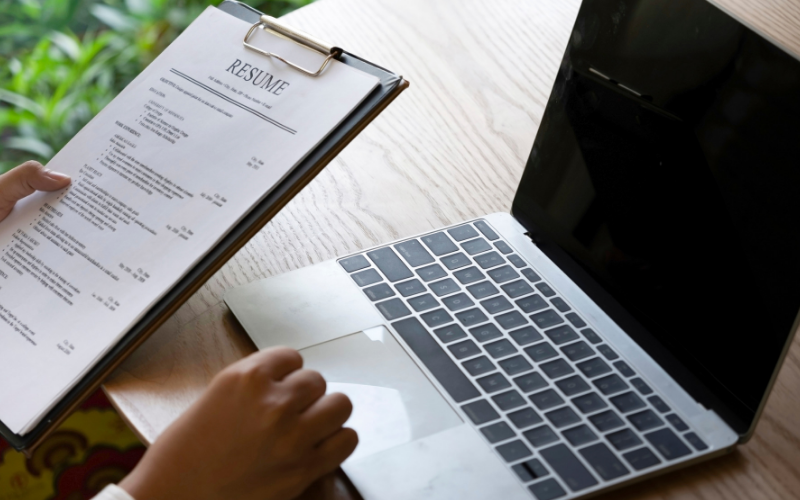 A resume is one of those must-have items when applying for a job. It is a powerful tool that distils all your work experience so that hiring managers can quickly make decisions about whether you fit in a certain position or not.
However, what exactly are hiring managers looking for? How do they decide whether you fit into a certain position or not? In this article, we will cover exactly this and then teach you how to construct a resume from scratch, so that you increase your chances of landing that important interview. Here are 10 steps to follow when you want to write that eye-catching resume:
Table of Contents
Step 1: Understand who is looking at the resume
This question is not actually that easy to answer. Each organisation is different, so their selection procedures are different. However, there are a few common patterns:
- Human Resources first screens potential candidate's resumes and then passes it on to a manager. Here, a staff in human resources is looking to screen out anyone who does not pass basic criteria, which are usually written in the job description.
- The person hiring directly looks at all the resumes and then decides whom to hire. In this situation, one person looks has all the decision-making power.
- A middle manager screens resumes and then pass it on to upper-management. In this case, this person is usually the person who is going to be managing you if you are hired. So, they are looking for how you fit in their department, not just in terms of work skills but in terms of work culture as well.
- Upper-management looks at resumes, shortlists a few desirable ones, and then gives these to middle management. Such a situation can happen with an organisation that is very top-down in terms of hiring policy.
- Search committee. Finally, for some more mid-level positions, there might be a search committee who decides a short list and then interviews.

These are the most common situations, but others do exist. Now that you know who will potentially look at your resume and how you may get chosen or short listed, we have to understand what criteria they are looking for.
Step 2: Understand what they are looking for - the big three
From the above, you have realised that the selection process can vary quite a bit. But, all people who hire are basically looking for the same general aspects. We can summarise these aspects into these three points:
1) How well can you do your job in a particular position (your actual skills)?

2) Can you fit with the organisation's work culture? (Will you contribute to a positive atmosphere?)

3) Are you easy to work with and get along with? (Or are you going to cause trouble?)
Let us call these the big three. It is the resume's job (as well as the cover letter's) to answer address the big three in a highly favourable way. Well-made resumes help hiring managers identify the answers to the above questions as quickly as possible.
For the first and second points, it is vital that you read the job description. Print out that job description, highlight the responsibilities that it describes, then write a resume that pinpoints exactly how you meet their job criteria. Again, points on your resume should specifically speak directly to the criteria listed in a job description.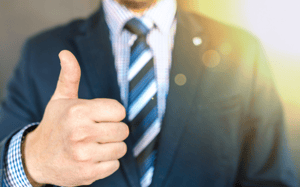 The second point goes beyond your skills. Here, hiring managers want to know whether you have positive energy, have the same work philosophy, and perhaps even more. After all, organisational culture is hard to describe. However, think about your interpersonal skills and your overall perspective. Again, make sure the points on your resume reflect these.
The third point ties with the second point, but more bluntly put, it is more about your flexibility. Perhaps you do fit in their overall work and organisational culture, but some people are simply hard to work with. For example, they might not take feedback well, have a general lack of communication, or something else that creates, what hiring managers feel, are unnecessary challenges. Perhaps the second point focuses more on the positive side of the human aspect of work while the third point focuses more on the negative side. In your resume, address how you work well with anyone and under any sort of situation, no matter how challenging it may be.
Information regarding the big three can be found in the job description. If there is no job description, send an email and try to get your hands on this important information. Doing so will show that you are pro-active about the job. Second, having this information will put you ten steps ahead of your competition.
Step 3: Format Your Resume Based on Our Template
Here is the basic resume template you should use. First, it should contain these sections in this order, unless your industry standard is different.
- Name and Contact Information: Here, include your name, email, address, and telephone number. This should be at the top of your resume so that it is easy to find.
- Work Experience: For each job, you will list a company name, a position, dates that you stayed in the company, and your responsibilities in bullet points. For more information on how to write these bullet points, go to Step 4.
- Education: You should list any degrees and qualifications you have, the name of the institutions you received them from, and the dates you received them.
- Other Skills: Any specific skills that make you unique, including any tech skills, language skills, and more. Here, be careful not to use skills that people will assume you should have in a certain field. For example, many people put MS-Word as a skill. Nowadays, everyone can use MS-Word.
However, if you can be more specific, it would help whomever is hiring to understand the value you bring. For example, you can state that you can collect and make visual data using Excel, which will help clients understand information easily. The more specific you can be, the more you can shape their imagination, hopefully enticing them to offer you that interview.
If you look at the image below, you will see the formatting and certain elements, including how sections are divided, how job titles and company names can be displayed, the dates of employment, and description of responsibilities (the bullet points).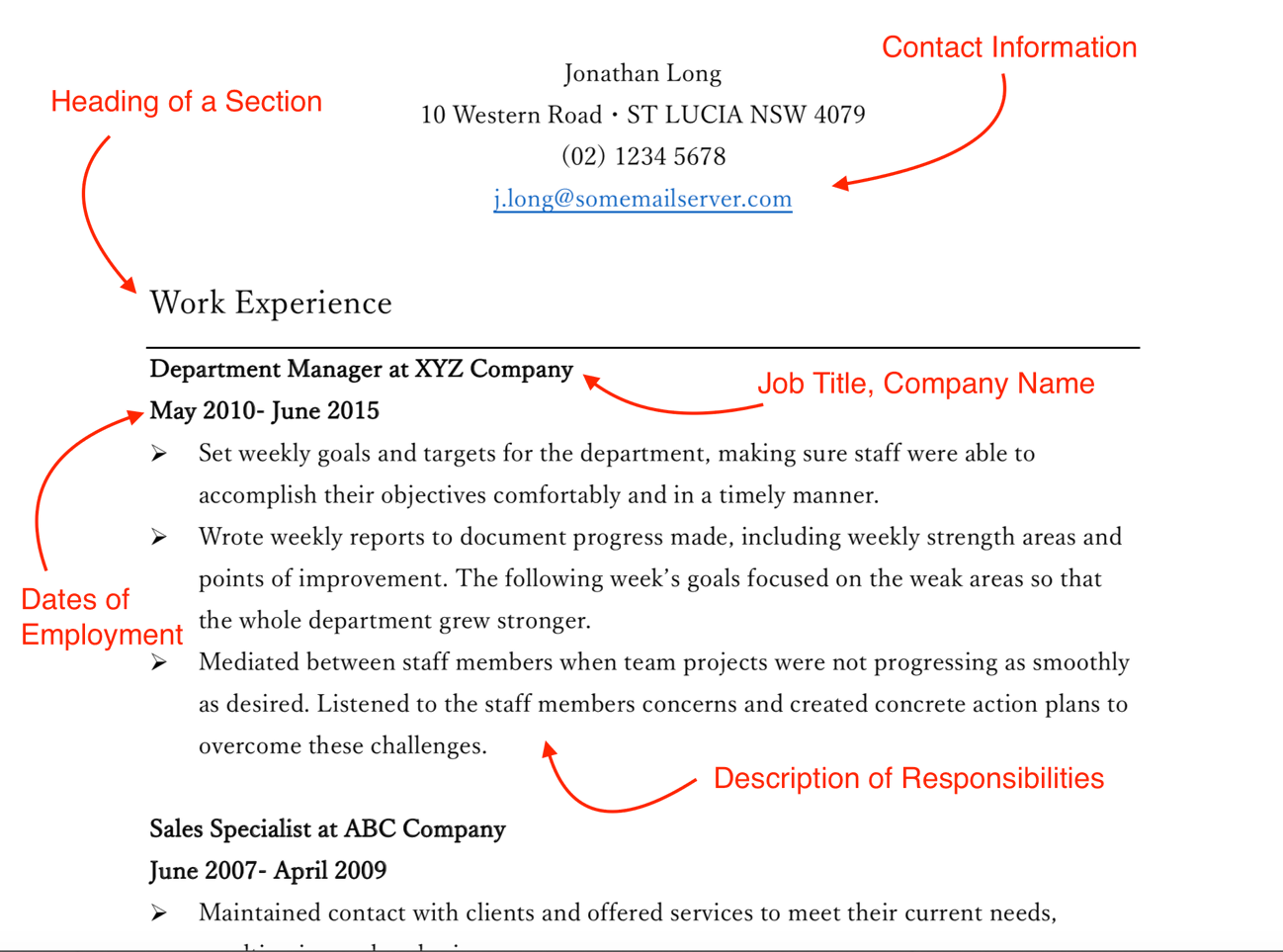 The above image just illustrates one example. The important point here is that you keep the formatting consistent.
Step 4: Add information to work experience section, keeping the three important requirements
For the work experience, each entry will consist of the jobs you have done and your responsibilities for each position. The work experience section should be your biggest one as this will contain all the proof you have that you belong in the company you are applying for.
When writing the information for your responsibilities, make sure you are specific and focus on concrete results. These will help the hiring manager decide how you will fit in their organisation.
Take a look at the following examples of descriptions of what a person did in an organisation:
Sample 1
Office Assistant for Department Head– Pacific Marks Company
- Checked and responded to emails

- Organised files for Department Head

- Talked to Clients On Phone To Answer Urgent Questions
Instead, you can be much more specific and talk about actual results that happened because of you.
Sample 2
Office Assistant for Department Head – Pacific Marks Company
- Managed all the email for the department: scheduled appointments for the department head based on previous plans in emails, maintained appropriate relationships with clients by responding promptly and asking follow-up questions. This helped free up the department head's time.
- Organised the appropriate files according to the daily tasks department head and confirmed if there were any changes. The department head was thus able to
- Corresponded with clients on the phone answering urgent questions as well as providing necessary information. After, took notes for the department head so she would be kept up to date for face-to-face meeting with clients.
Notice that there are three or four points. If you add too many, you may need to be clean it up in a more concise fashion. Again, always consider which points match the job description in a better fashion.
If you were hiring for an assistant, which descriptions would make you want to hire the person? Sample 2 makes the candidate look like a true gift, someone who can truly meet your needs. Even if you were hiring for a middle-manager position, Sample 2 shows the care and consideration that the candidate has in understanding how he or she fits in a certain organisation (tying to organisational culture) and the effort that was produced.
You should do this for all the jobs you have worked for, no matter how menial the job seems. Such details will help whomever is reading the resume really visualise the positive change you can bring to a company.
Step 5: Adjust the template based on your field, sector, or position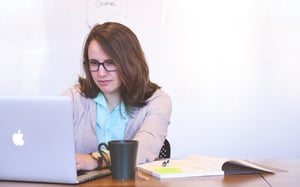 The template and style above is a general one. However, you should keep in mind that the layout and stylistics of resumes depends on your specific field, sector, and, at times, even the position you are applying for. So, modify the resume template to fit these factors.
To do this, look at current resumes in your field and for similar positions you are applying for so that you can decide what main elements to include. Then, you can add or delete elements, points, or descriptors from a basic draft.
Step 6: Edit and Proofread
Now that you have completed your resume, edit the resume to make sure that you have captured the points mentioned above and have sufficiently addressed the big three. Change your wording, add details, or delete others. Just make sure that all the entries you have mentioned for your positions and responsibilities are concrete and concise.
Remember, truly emphasise how you can complete the job or fulfil the position they are hiring for, how you will fit in their organisation, and how easy you are to work with.
Step 7: Write a Cover Letter for each position
A resume that uses a fancy resume template is simply not enough. You need to make sure that the hiring manager can see exactly how your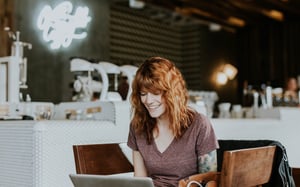 skills and accomplishments will help them get what they need. So, the next step is to write a cover letter, and you should do this for each position you are applying for.
The aim of the cover letter is to highlight specific achievements in the resume that shows that you will contribute and help the target organisation achieve their goals.
Step 8: Adjust your resume for each position you are applying for
You should adjust the resume for each position you are applying for, unless they are extremely similar. Hiring managers do not always thoroughly look at resumes so it is important that they can easily locate information that is relevant to their particular situation. To do this, you might reword some of the results that you have accomplished to match the job description that they post. You might also move bullet points in a certain order.
Step 9: Finalise the formatting so your resume looks attractive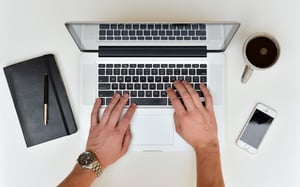 Now that you have proofread your resume and have a cover letter ready, make sure you add the final touches. Make sure the formatting is easy on the eyes, highlights the appropriate information, and is professional. Use colours judiciously, add bold or italics where appropriate, and make sure that certain elements are aligned properly. For example, dates should always be in a certain area, and the job titles should be uniform. Here, you can play around with the size of fonts, the font style, and more.
In order to ensure that your formatting stays how it is, save the resume as a PDF when you attach it in an email. If the resume is to be printed out, use nice paper. Make sure to do the same with the cover letter as well.
Step 10: Send your application
The final step is to send the entire application. During this step, make sure to follow instructions carefully. Sometimes, certain managers want PDF versions that are under a certain file size. Others want your application posted on a job-posting website. In rare cases, hiring managers may only want a paper copy sent per post. Follow directions or your application might not be read.
Final considerations
Take advantage of digital capabilities
In 2019, resumes do not need to be just on paper anymore. It is important that you have several versions available including digital versions and more. For example, you can do the following:
- Add links to your resume to showcase previous work you have done that ties directly with the results you mentioned in your job entries;

- Create an online portfolio that connects directly to your resume;

- Upload video to upload introductory messages;

- Collect video testimonials from former employers or clients to help build your social reputation. Add links to these on your resume as well.
After going through this comprehensive 10-steps guide, download our Resume Checklist to make sure you've assessed all the topics that make a perfect resume: