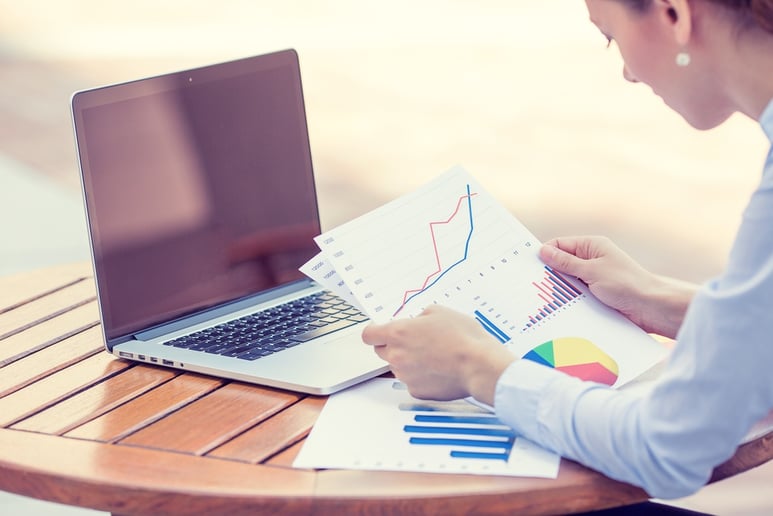 The idea of dealing with the funds and investments of big businesses might seem enticing at first, but if you want to be a part of the Australian financial services sector, you must possess the required expertise and knowledge to make it in such a competitive industry.
As the largest distributor to the national economy, the Australian finance sector presents many lucrative employment opportunities for the right candidates. Equipped with an online diploma in accounting, you can take advantage of them all.
If you love a steady routine, examining data and solving problems, then accounting might be the field for you. That's because a career in this field involves more than just tallying numbers; it also entails the use of interpersonal and negotiation skills for client management.
A course in accounting can stimulate your professional development and give a meaningful boost to your job prospects – you learn bookkeeping, regulating payroll, taxes and creating financial reports, among many other relevant skills.
So, if landing a job in financial services is your goal for 2020, read on as we tell you how courses in the field can give wings to your ambitions.

Table of Contents
What Does an Accountant Do?
While most other finance-related positions involve working on strategies, budgets and forecasts, accountants are the ones who deal with actual money; they execute transactions, receive revenues and deal with finance in real-time.
A business can't thrive without operational finances, be it in the public or private sector.
A qualified accountant can positively impact a company's financial standing – in 2019, more than 800,000 people were employed in various financial services roles across Australia. These workers have a massive impact on the lives of Australians who count on them to ensure their financial security.
Accounting Personnel Are Expected to Be Good At Different Tasks
As an accountant, you'll be expected to:

- Prepare, examine and organise financial records, and create relevant financial reports

- Ensure that the financial records are accurate and up to date

- Compute payable bills and taxes, and ensure their payments
- Prepare tax returns
- Ascertain that all financial records and statements comply with the law
- Inspect account books and accounting systems
- Figure out possible ways to reduce overhead costs, and boost revenues and profits
- Offer auditing services
You must have comprehensive training in the field, so you know the necessary rules and regulations required to carry out these responsibilities.

Understandably, it can be difficult to take classes in-person for people who are already employed. The right online accounting courses in Australia can help you get a step closer to your professional goals, without compromising on their work or personal commitments.
How Can an Accounting Course Help You?

A specialised program can teach you the skills you need to be successful in the field of finance. Online accounting courses offer a detailed study of the methodologies, principles, practices, and concepts, eventually polishing your skills to help you land managerial level positions.

After completing an online diploma in accounting, you will be eligible to work in public and private sectors, in corporate finance, banking, auditing, investment firms, and manufacturing, marketing as well as retail services.

You can secure positions like Senior Financial Clerk, Accounts Payable Officer, Accounts Receivable Officer, BAS Agent, Office Manager, Account Manager, and many others.
What Can You Expect to Learn in A Diploma In Accounting?
Let's look into what information you can gain with an online diploma in accounting:
In-Depth Knowledge of Accounting
Planning, controlling, budgeting and making decisions related to finances and revenues are core aspects of accounting. Formal education in this field gives you in-depth knowledge of the fundamentals and guides you on how that information can be used.
Preparing Financial Reports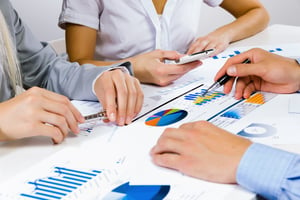 Analysing financial data is no piece of cake; creating reports from it is even more complicated.

To build a career in financial services, you should know how to make different kinds of financial statements, including an income statement, a statement of retained earnings, balance sheets, and a statement of cash flows, among many others.

Budgeting plans ride on the results stated in these financial reports and they are essential for the operations of a company.
Online accounting courses help you learn the steps of formulating and balancing these statements.

Bookkeeping
While bookkeeping may seem like a relatively simple task. However, it requires additional skills in recording everyday expenses.

As an account professional, your job involves keeping records of transactions for the business, ensuring that they are safely stored and easily retrieved.

These dealings include billing for goods and services sold to clients, payments to suppliers, organising receipts and invoices, processing salary payments and knowledge of the business' debit and credit situations, etc.

An online diploma in accounting gives you ample knowledge of the day-to-day procedures that you'll need to follow as a bookkeeper.

Managing Budgets and Forecasts
A professional course in accounting also teaches you how to estimate future revenues and expenditures for the business.

With enhanced knowledge on budgeting and forecasting, you estimate future cash flows, forecast financial outcomes and re-evaluate company budgets periodically.
Preparing Tax Documentation
As an accountant, your job will be to keep track of the taxes for your employers.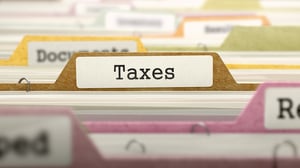 You'll calculate tax income limits, current tax rates, amount payable and prepare tax returns – all complex tasks that are made more manageable once you take a professional course in accounting.

Knowledge Of Computerised Accounting Systems
Computerised accounting systems are software programs designed to record and analyse the company's operations, efficiency and profitability.

Accountants are no longer expected to maintain ledgers manually, but they must use these software and apps to keep up with finances. This makes it mandatory for professionals to have an in-depth understanding of how these digital tools work.

For instance, if you don't know how to use Microsoft Excel to plan out budgets and forecasts, you might struggle in your accountancy job; but if you have learned to use computerised accounting systems, it adds to your value as an employee.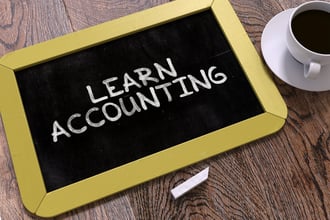 Communicate Accounting Information
Recognise your stakeholders and make sure that you can provide them with timely and relevant information about the current financial standing of your employers.

An analysis of their financial reports can give them a clear picture of business performance, cash flows and liquidity of the business – these reports are then distributed to lenders, creditors and investors to ease their decision-making process.

This makes it necessary to know what and when to communicate, in terms of accounts payable, accounts receivable, wages expenses, inventories, depreciation costs, etc., all of which are taught in a professional course in accounting.

In Conclusion
Accounting is a core aspect of business operations, and in-depth knowledge in this field can score you bonus points as an employee.

The right course can make you more attractive to professional head-hunters and they are more likely to bring you valuable job opportunities from the financial services industry.

Check out the Diploma of Accounting offered by MCI Institute – this is an online course that can help you learn and excel at a wide range of accounting topics.


If you have questions or concerns about this or other courses by the MCI Institute, get in touch with us. Our advisors give you relevant advice on the right direction for you, based on your interests and aspirations.

Enhance your skills and become an expert in financial services with this diploma of accounting.

If you would like to learn more about the course structure, click here now, or contact us to talk to a course advisor for a free consultation.