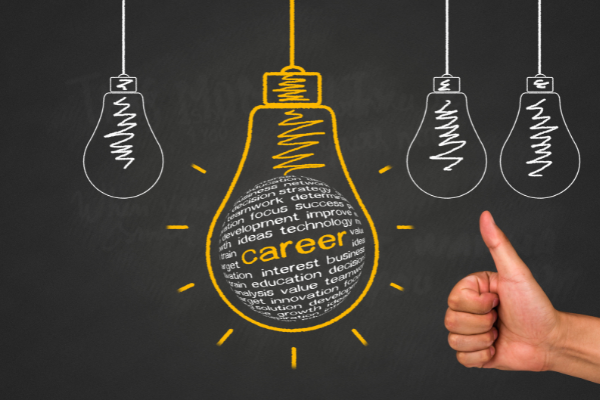 Consider the work landscape of today. You will find few similarities to yesteryears and many stark differences in the way that people find employment and build their careers.
Gone are the days of sticking with one employer all the way through to retirement. These days, we can't really predict what the future holds and how it can impact us. Indeed, every business and individual is susceptible to future events that can affect them negatively. For example, economic upheavals, pandemics and political situations can quickly dry up the job market, compelling businesses to downsize.
Table of Contents
Besides, whether you are a doctor or an entrepreneur, your field is bound to advance and change the way it functions. So there is no constant, and the only way to ensure continued employment is to future-proof your skills.
It never hurts to be cautious, and every person requires a proper contingency plan to safeguard them from unexpected situations.
Read ahead to find out what future-proofing is, why it is vital for your career, and what steps you can take to maximize your career development for a brighter future.
Future-Proofing and its importance
Future-proofing enables you to learn and management skills to track your career, whether you stay in your current industry or switch to another entirely.
It is a great way to stay relevant in your industry with timely and relevant professional development, so your career never suffers when some unexpected situation arises.
How to Future Proof your career?
Here are a few ways to future proof your career and avoid being outdated to employers in the future:
Adapt Change
Change is inevitable. You can deny it all you want, but it is happening faster and getting more impactful by the day.
Understand where you lie currently in your organization and how you can move around and take advantage of the changes that occur in the industry. Please take it as a chance to grow rather than fear how a shift might impact your status quo.
One of the most guaranteed ways to future-proof your career is to be flexible and utilize the change that occurs to benefit your career goals, so you can progress with it, rather than being left behind.
Stay Tech-Savvy
The technologies we have today were not there ten years ago. Similarly, years from now, technological advancements will be different and improved than they are today. As a result, every industry needs tech-savvy individuals for its growth.
Make an active effort to follow technological developments around you, even if they aren't relevant to your job. This will help you switch your path and try different things in the future.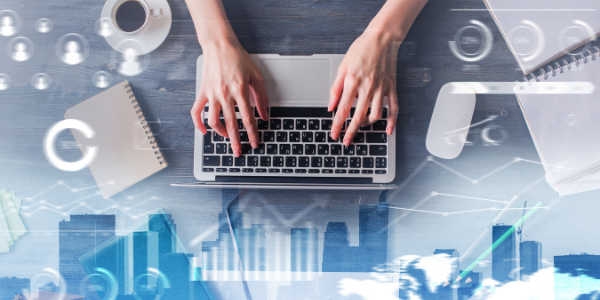 For instance, an Australian Bureau of Statistics report shows that 55% of all businesses used paid cloud computing in that year. So even if your firm does not use this facility, it might be essential for you to know about it and stay updated with these technological changes if you switch your job.
Try your hand at virtual whiteboards, coding, AI, and take the time to understand wearable technology. If your industry is technology-oriented, butt your company doesn't adapt to these current trends, make sure you learn them separately and stay active in your field.
Create A Professional Network
Building a professional network with people in your organization and that outside is necessary. Even if it might not feel like it at the time, these people can be invaluable to you in the future, as the work landscape changes.
Discussions and exchange of opinions on various topics with inspiring leaders can help you learn different tricks relevant to your field and increase your chances for more opportunities.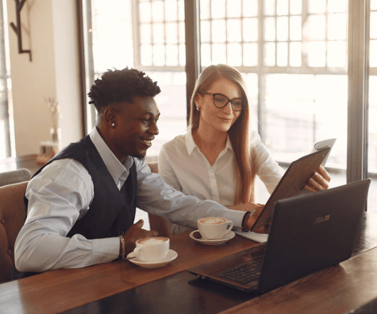 If you're not too familiar with networking, LinkedIn is a good platform, to begin with. It's a great way to find and get in contact with old colleagues, learn about the latest training sessions in your niche, find webinars to attend, and become a part of groups and communities.
It might also be a good idea to join your local professional associations and participate in industry activities and events.
Whatever form of networking you choose to build professional contacts, make sure you focus on quality rather than quantity. While Twitter and LinkedIn are great for network building, they don't indicate whether your connections are healthy or not. Instead, focus on building relationships with people to foolproof your networking efforts.
Develop Long-Lasting Skills
Employers value skills like communication, leadership, stress management, and innovation. You can guarantee your professional development by acquiring these transferrable skills that are essential in every industry.
The development of various abilities and competencies allows you to switch jobs easily within and outside your field. You can use the following tips to develop new skills:
- Create your development goals and stick by them

- Come up with a personal learning plan with a specific period to get relevant knowledge

- Pick two or three skills or competencies that you want to learn, such as coding and stress management, and learn and develop them over a year. Additionally, monitor and measure your progress

- Learn cross-functional skills because specialization helps in uncertain situations and at specific points in your career. However, your knowledge and skills can quickly become outdated if you don't keep up with the latest trends and update them
Be Flexible
It is essential to be flexible with where you are willing to work and in what capacity to ensure success and future-proof your career. In addition, make sure that you are ready to deal with the increasing digitization as organizations increasingly move towards automating basic tasks, resulting in changing job perceptions.
A job title or description won't define the work you do in the future, neither will it confine it. Instead, your ability to apply your unique skills, talents, and knowledge to how you work will determine your job and role.
As you progress, you will find new opportunities in your career. Job offers, mentoring possibilities, and event invitations will come your way, and you'll be asked to give advice, do volunteer work, and make presentations.
The more adaptable and open you are to new skills, the better you'll be able to take more and different opportunities, improving your job prospects.
Understand Your Industry's Future
As essential as it is to develop the skills you need to future-proof your career and be open to opportunities, it is equally important to understand where the future of your current industry lies. Any changes in the industry will impact your organization and your role in it.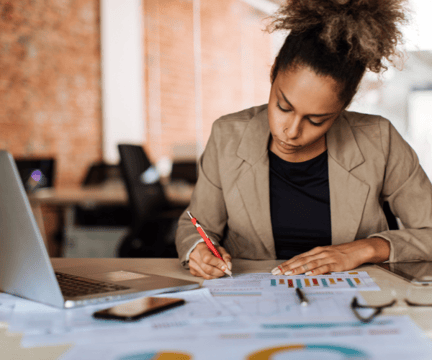 You must have all the latest details and trends related to your industry, profession, and the general economy to future-proof your career. Stay up to date through quality news and industry publications and determine what economic, political, technological, and social changes impact your industry.
With all the information, try to figure out what technologies your firm is keen to adapt. Pay close attention to what the management says about company plans for digital transformation.
Prioritize working in industries with long-term sustainability and an optimistic outlook. Furthermore, welcome any role-change or transition to another industry if need be.
Maintain A "Success Journal"
It is essential to maintain a record of what you are good at, the results you've achieved, and all accolades you have earned. This is great to inform employees of your capabilities and how you can be an asset to them, so you don't miss out on your strengths and successes.
The best time to do so is when you apply for a role change or promotion. Track your projects, duties, results, and professional developments programs you were a part of. Note down the training and volunteer work you have completed and save emails and appraisals detailing your performance.
Through this success journal, you can continuously record and monitor your successes and strengths, affirming the qualities that give you the confidence and self-assurance you require from time to time.
Conclusion
We all need to prepare ourselves for any uncertainties in life, including those surrounding our careers. Living in this era, we see the work landscape constantly evolving, and we know the future is yet to bring even more advancements.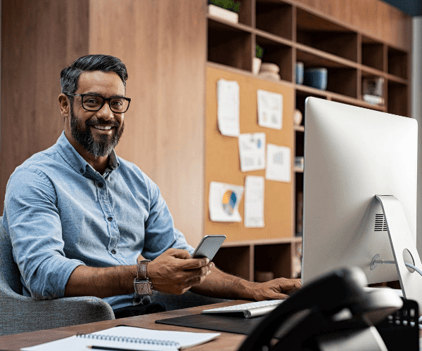 Furthermore, you never know when some unfavourable situation might arise. You don't want to be left wondering how to manage an unknown situation. Instead, you should have a possible contingency plan, skills, and mindset that help you move forward in your career.
Future-proofing your career is essential to safeguard your future and not feel troubled by challenging situations.
Want to learn more about future-proofing and how you can implement them in your career or business? MCI Institute is your one-stop for necessary certifications and diplomas in Australia to help you hone such skills.
We offer some exciting learning opportunities in a variety of fields. Visit our website to learn more about the programs and courses we offer or click below to book a time to speak with us.