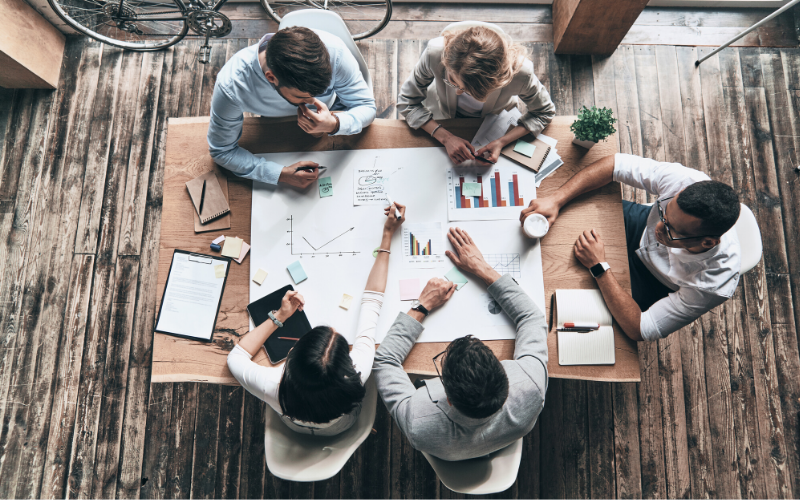 Project management is an expansive role where the term can mean a number of things for different businesses and professions. A project manager could be someone who drives change within a business, or a specialist leading his team members to realise their full potential. It could even be someone appointed to improve stakeholder engagement.
As such, there isn't just a single type of project manager, but different individuals skilled in handling different projects, sectors and even industries. However, regardless of the variations, the fact remains that all projects need a structure for successful deliverable and outcomes.
Table of Contents
Project managers provide this structure and planning to run the process smoothly and without too many glitches. In other words, they are responsible and held accountable for the project from its inception to execution.
Because all projects are temporary endeavours designed to produce a unique result, there are time constraints involved. Meeting deadlines and delivering desired results within the given time frame will guarantee successful results and add value to businesses.
In Australia, there are many ways that individuals can learn to become project managers. Project management courses online in Australia are one of the most popular ways to earn accreditation for this position. Those who get a project management professional certification can then get a real career boost.
There are so many top benefits of project management. You can check below the importance of learning project management.
Organises chaotic environments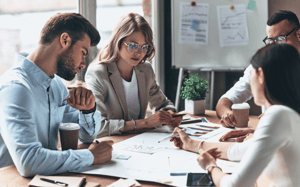 All projects can be chaotic which typically involves time wasted, energy spent in the wrong areas, and people not utilising their full potential. When companies experience such chaos, it doesn't just affect performance, it hurts the wallet too.
Most project management methodologies are born out of the need to control the chaos. Much of this chaos can be harnessed by effective project management which helps anticipate complications beforehand.
With project management, it becomes possible to define an action plan where large and small outcomes can be achieved. While smaller outcomes are easier to achieve, larger ones can be difficult to attain as they tend to be vague and not that easily understood. This is where a project manager brings in clarity by breaking them down into steps that are easy to follow and present a clearer path towards the eventual outcome.
By establishing a clear-cut plan, project managers can optimise resources and improve individual and team performance.
Sets realistic goals
Some projects have a deadline of a few days, weeks or months while others may take years to complete. Depending on the size of the project, a project manager may literally be handling hundreds or even thousands of details through the course of a project's lifespan.
The process involves receiving, managing, and tracking these details in an organised way. One component of project management involves setting realistic goals whereby it becomes possible to measure a project's success.
Setting realistic goals such as meeting projected deadlines and staying within budget is the clearest way to achieve desirable outcomes. Effective project management defines attainable goals as specific and measurable. This approach is easy to track where it's possible to present tangible evidence.
Keeps the communication going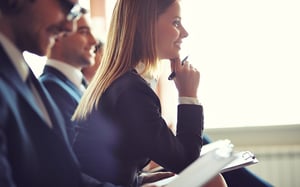 One of the most important aspects of project management is to keep communication lines open. Project managers are responsible for upholding clear, concise, and confident communication not only within and between the team but also the wider organisation.
Effective communication with all stakeholders is essential for successful project execution. This is a three-fold factor which includes internal information exchange. This refers to the decision-making process, conducting meetings, daily check-ins and so on. Then there is information management which includes project information communicated to stakeholders including changes to the project. And finally, there is project marketing which covers project presentations and displays.
Project managers decide the communication strategy for a project based on what communication channels should be used, who the target audience is, and how exchange of information can facilitate the achievement of goals and objectives.
When a manager is able to achieve this, they can then get in touch with the real challenges of the project. Project managers can enhance communication by employing both active and passive communication methods such as face-to-face meetings, video or telephone conferences, webinars and in-person stand up presentations.
Enforces quality control
Once the planning for a project is complete, next comes its execution. This is where quality control comes in where project managers determine whether the project meets its quality expectations or not. This is done by managing both the process and the people involved in the process.
For the most part, quality control involves strategies used to evaluate whether the product or service meets quality requirements specified for the project. This aspect of project management assists with validating the deliverable, meeting requirements as specified by stakeholders, identifying cause of poor product quality and recommending any necessary actions to eliminate problems related to such.
Project managers perform quality control throughout the project. With the help of quality control, it becomes easier to keep the work results aligned with the objectives of the project's scope. Managers do this, in part, by inspecting the progress of the work. And where needed, the work may need to be redone to keep up with quality expectations.
Where there is no quality control, the project suffers in terms of cost, time, team morale, and client dissatisfaction. Project managers have proficient knowledge of quality management concepts which is not something someone will pick up on the job, but rather something that they will have to learn first. Once again, courses like project management certification online can give you all the essentials you need to master your quality control concepts.
Administers risk management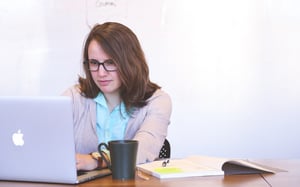 It comes as no surprise that all projects have their fair share of risks. The entire point of initiating a project is to develop new, innovative ideas, products, and/or services for the business. It's a means of advancement for the business, which inevitably leads to stepping outside of typical comfort zones.
Budgets, time, labour, productivity, expenses, losses; all of these factors are assessed beforehand by a project manager to see what is worth the risk and what isn't. A project manager should have a general idea of how the business is currently running, and what the business can afford in all senses. Can extended hours be paid for; will the profits exceed the costs; how much do you have and how much time can you afford to lose? All of these questions are handled by a professional project manager before the idea is even set into action.
Even along the way, when the project has taken flight, there will still be risks that a project manager will have to foresee and overcome. In the case of a strike or an incorrect allocation of resources, time, money, and production is lost. The project manager needs to either take steps back to fix this dilemma, or work with what they have in an efficient and waste-free way. All project managers must be open to the constant risk variable during the complete process of the project.
Takes corrective measures
Ask a project manager and many will tell you how invested they are in making it work. So much so that the concept of failure may not even be a consideration. However, projects are unique in the sense that each one presents its own distinct challenges. Managers are there to deal with these challenges, but not every project may go as planned.
In case this happens, project managers rely on retrospective or post project reviews to assess what went as planned and what didn't. The most common mistakes in project management pertain to poor project initiation, inadequate resources or skills, poor communication or miscalculating the time and budget.
When such mistakes are identified, part of project management requires consideration on what to implement differently for the next project. However, this doesn't involve reinventing the wheel.
Instead, faulty project management yields valuable information about the dos and don'ts for future projects. It's a chance for managers and teams to learn from their failures to avoid making the same mistakes again. Reviewing performances lets businesses move ahead with a new mindset of overcoming barriers and learning from their previous mistakes.
In this way, both learning and adapting are hallmarks of good project management. If you wish to excel at your job as a project manager for your specific industry, then by taking a project management course online and getting a diploma of project management in Australia for your local market and elsewhere, you can really carve a niche for yourself.
Takeaway
Many organisations forfeit project management because of the expenses involved, but this is a mistake. Projects that fail due to a lack of structure can quickly derail company initiatives and even prevent growth. With incorrect management over any project, whether it be on a large or small scale, the losses can become overwhelming. In the worst of cases, businesses can experience market failure if a massive project is debunked or does not receive the right reaction.
Instead, putting your project in the hands of a trained project manager can help your business stay on track as these professionals are trained to plan for the long term while still being able to focus on the day-to-day tasks of the project.