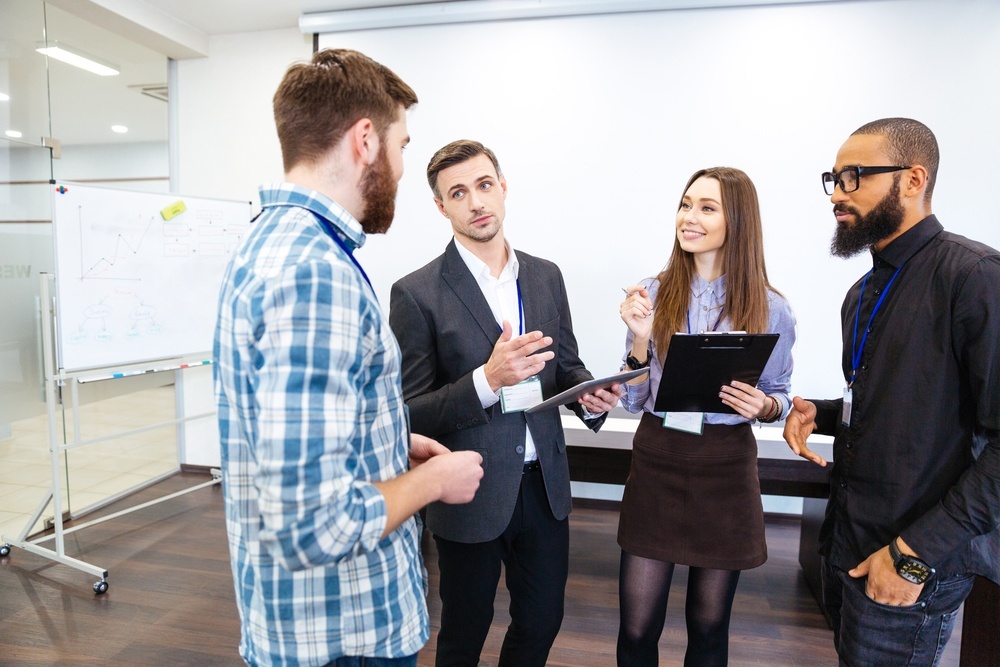 How to choose the right career or how to successfully advance your career relies on knowing the areas you excel in. If you're interested in pursuing a business diploma, but aren't exactly sure which course would suit you best, fear not. To compare online diploma courses, we've listed what we offer, and the strengths and capabilities that best align with them.
Diploma of Human Resource Management
If you have a knack for relating to people from all walks of life, love nothing better than getting to know the things that make them tick, and are a champion of diplomacy, this business diploma is for you. Our Diploma in Human Resource Management will teach you everything you need to lead a team, make the most out of your talent pool and recruit the strongest candidates. You'll also learn how to ensure a fair and safe work environment, how to manage a payroll and how to improve human resource efficiency.
Diploma of Work Health and Safety
If you're a great communicator, a stickler for compliance and enjoy problem-solving, this diploma is for you. You'll learn how to evaluate workplace health and safety risks, how to develop preventative and disaster management plans, and how to apply compliant, viable solutions to health and safety risks. Our Diploma of Work Health and Safety will also teach you how to orchestrate and implement your company's WHS strategy effectively, and how best to communicate this to employees.
Diploma of Leadership and Management
If you enjoy leading by example, managing projects and people, and are confident when championing the cause of a collective, you're a perfect candidate for our Diploma of Leadership and Management. You'll learn how to strengthen your leadership skills and how to apply them in the workplace. In addition, you'll learn how to communicate with your team, how to manage business finances and how to lead and implement effective project management.
Diploma of Business
If you've got an entrepreneurial streak, are always on the lookout for new opportunities and are fascinated by business strategy, you've found the online diploma that's best for you. You'll learn how to develop and run a business, from administrative functions and staffing to higher-level strategy and planning.
All of our courses are nationally recognised, offer flexible learning and provide you with access to a dedicated mentor, career coach and wellness advisor. We offer a wide range of online business diploma courses to help you to take that critical next step in your career.
Find out more about how studying online can help you to further your career, by downloading our free ebook.