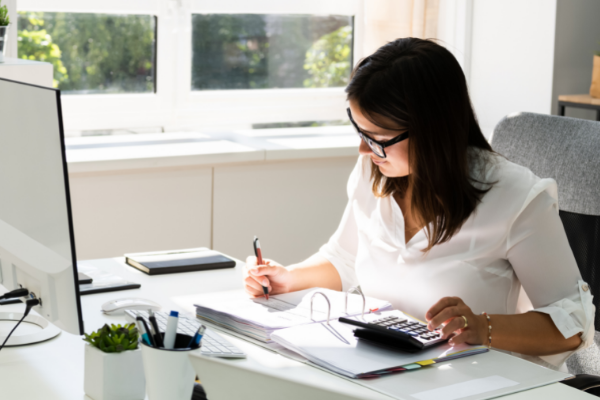 Payroll, accounting, taxes, and financial reports; bookkeepers do it all. That's why they are considered the backbone of a successful business.
A solid and organised bookkeeping arrangement lays the groundwork for businesses by keeping financial records up-to-date and easily accessible. It reduces unnecessary expenses and, at the same time, saves you from spending hours and hours scrutinising manual data entries, leading to better performance in the long run.
Table of Contents
It is a secure and rewarding career path that leads to endless employment opportunities in many industries.
Moreover, the revenue for the accounting and bookkeeping service industries has risen over the past five years, making it a dependable source of income for thousands of people. According to the Australian Bookkeeping Industry Performance Report, the average revenue growth for bookkeeping businesses in Australia was 12.1%, with $66,300 being the average income.
However, most people don't realize that bookkeeping expertise involves more than being good with numbers. You'll need to demonstrate organization and communication skills, integrity and honesty, and be attentive to details. The good news is that you can learn how to cultivate these abilities along with a strong understanding of bookkeeping principles, ideologies, concepts, and data organisational skills.
We offer certificate courses to learn how to be a certified bookkeeper. But before you leave to explore them, let us tell you which organization skills matter the most for bookkeepers.
Why Organisation is Vital For Bookkeepers
The number one purpose of employing bookkeepers is maintaining accurate and readable financial records. There are deadlines to be kept; some imposed by the government (tax returns, VAT deadlines), and others by the client or your employer (year-end financial statements).
Whether it's a pre-planned project or a last-minute request, each week has something new to offer. To top it off, bookkeepers handle enormous amounts of raw and unrefined financial data every day. Even a small or medium-sized company has enormous volumes of data to be organised and recorded. Sometimes, some work requires urgent action, keeping the bookkeeper busy throughout the week.
Efficient organisational skills allow bookkeepers to properly organise their raw data to derive valuable data, interpret information, prepare reports, and store valuable facts. All this increases the efficacy of their work and ultimately impacts the bottom line. Henceforth, to stay on track, a bookkeeper must have organisational traits to manage their workload effectively.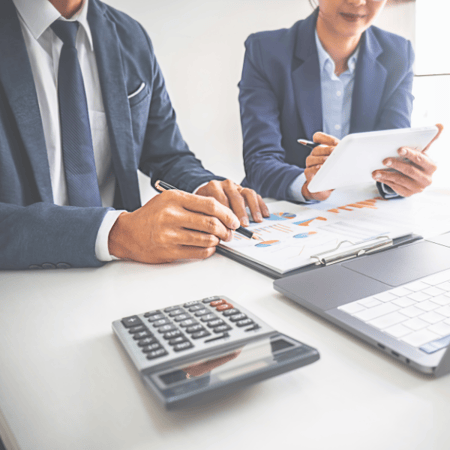 Besides this, properly organising financial data allows bookkeepers to research useful financial tactics, analyse accounts thoroughly and identify areas of opportunity and growth. Therefore, they need to prioritise their tasks and identify issues that require urgent attention.
Here are five bookkeeping tips to keep you organised and improve your performance:
Optimising Workspace Through Organisation
You know this was coming, right. Well, the digital organisation is great, and we will discuss it further below, but for now, let's focus on physical organisation.
Bookkeepers have sky-high piles of files, documents, and numbers. This makes it all the more important to organize your physical and digital spaces carefully, giving every file and piece of data a unique and safe place.
Here are some tried and tested methods for keeping everything organised on your desk:
- Opt for a U-shaped or L-shaped desk as it puts essential files within your reach

- Minimise clutter by regularly sorting your space and keeping infrequently used items in drawers

- Use organisers to separate stored items, you don't want to waste your time searching for a calculator or a pen

- Use a combination of horizontal and vertical file folders to maximise available space
Efficient Management of Financial Data
Consistency and timeliness are critical for the efficient management of financial transactions and information. Only an organized bookkeeper can use these skills to the fullest, creating an organized structure and reporting line that ensures the safety of data and faster work.
Having an organised structure from the start makes everything easier. For starters, it helps with:
- Preparation of year-end financial documentation

- Optimising tax-reductions

- Exploring and understanding the financial position

- Improving company's bottom line

- Managing cash flow
Based on the research conducted by

CB Insights, 29% of start-ups

fail because they run out of capital. Hence, it's essential to keep a portion of working capital handy to efficiently run your business, manage your expenses, and perform daily operations.
Having a strong organisation of bookkeeping allows you to easily manage working capital and record books. With money and time both being finite resources – it's pertinent to record cash flows, fill tax and compliance, take advantage of financial opportunities, create a budget, and make data-driven decisions from the start to ensure future success.
Track All Transactions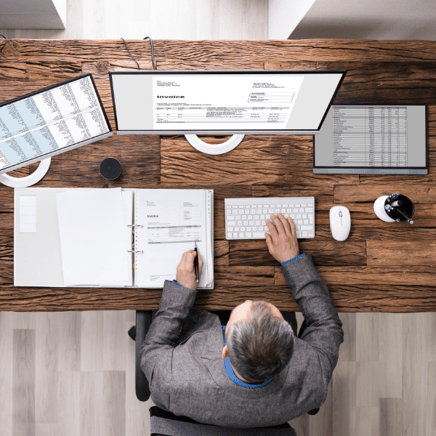 Keeping track of cash flows is critical for identifying your company's financial position. Various businesses adopt a simple cash technique to perform bookkeeping, and this allows them to record all business transactions.
This clearly means that you should take note of everything that involves money, and yes, over time, this will become too much to handle. Hence, keep them organised from the beginning. Start by separating credits from debits, incomes from expenses, etc.
Keep Separate Bank Accounts for Work
Numerous business owners tend to make this mistake and end up using both their personal and business credit cards for business expenses. Certainly, they have a hard time separating their business and personal finances.
It's crucial that you never mix business and private transactions as it's a recipe for disaster. You end up risking generating tax and liability issues for both your own self and the business. Therefore, keep different bank accounts, credit cards, and checking accounts to avoid commingling.
Setting up different accounts will not only help avoid the headache of unravelling expenses, but it also benefits from:
- Accurate tax reductions

- Improved business planning, budgeting, and financial forecasting

- Better positioning in terms of qualifying for supplier credit, investor finding, and business loans
Take Advantage of Digital Tools for Enhanced Organisation
Doing bookkeeping manually is a time-consuming process, especially when online accounting applications can give access to a host of integrated, time-saving tools. Integrating software is excellent for efficiently managing bookkeeping. These digital tools not only make bookkeeping chores less cumbersome but also minimise manual data entry, which results in lowering transaction recording errors.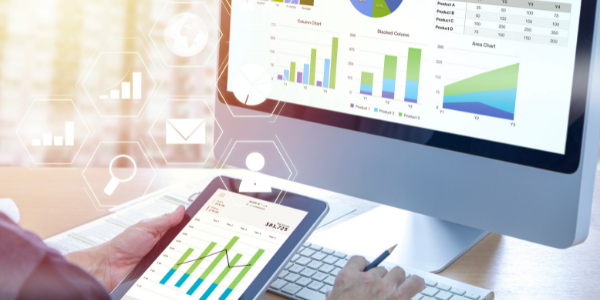 There is no better way to organise accounting and financial records than online specialised tools. They offer a dedicated management platform helping you manage everything from tracking inventory to monitoring working capital to inspecting cash flow and recording year-end statements.
Instead of trying to save money by manually recording numbers, take advantage of online tools. Millions prefer them due to their easier, quicker, and more precise functionality.
Finally, these online applications maintain all your records in a single place rather than scattering them around in various folders, drawers, and files.
Wrapping Up
Getting your work done is good, but there is more satisfaction when it gets done in an organised fashion, right? Moreover, staying organised helps you provide better bookkeeping service to your clients and employer. It also eases stress levels allowing you to scale your business and improve your overall financial position.
Be sure to check the above organisational bookkeeping tools to determine which one works best for you.
But, if you still find yourself struggling with bookkeeping, don't worry. Enrol in online accounting courses with us. We offer a wide range of options for students in Australia who want to become successful bookkeepers.
Take the first step to developing organisational bookkeeping skills that can help you create a thriving future for yourself.