Welcome to your MCI Wellbeing Blog for December!
This month we are talking about Blue Spaces!
What are blue spaces?
For years scientists have documented the positive effects of spending time in natural spaces such as parks, woodlands, and nature reserves. These areas, also known as 'green spaces', have been proven to hold a variety of benefits that positively impact both health and well-being. However, 'blue spaces', which are anywhere near a body of water, potentially hold even more restorative effects for mind, body, and soul.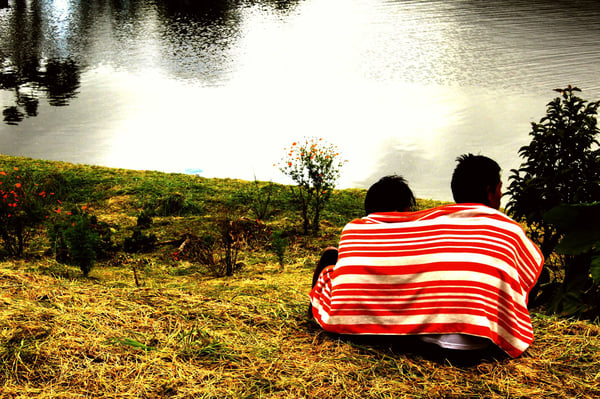 How science backs the benefits
The science has been clear for over a decade: being by water holds an array of positive benefits for both physical and mental health. Research has shown that proximity to blue spaces such as lakes, canals, the coast, and even waterfalls is associated with higher levels of vitamin D, stronger social relationships, and reduced stress, depression, and anxiety.
Dr Mathew White, a senior lecturer at the University of Exeter and an environmental psychologist at Blue Health, says there are three established pathways relating to how the presence of water positively affects well-being. This includes environmental factors such as less polluted air, increased physical activity, and psychologically restorative effects induced by spending time near water. White states that whether you're surfing, swimming, or sailing, you are forced to concentrate on the qualities of the environment by predicting the movements of the water and wind. This brings us out of our heads and into a state of mindfulness.

An indigenous perspective
Māori, the indigenous people of Aotearoa New Zealand, believe that blue spaces hold the essence to all life. Māori view blue spaces as not only essential resources to gather food and carving/weaving materials, but as places to connect, pass down traditions, and preserve a strong sense of identity. Traditional chants and karakias (prayers) often reference their Eastern Polynesian ancestors and the treacherous journeys they took across vast oceans on wakas (boats) to reach their new homeland.
Connection and preservation of blue spaces, along with green spaces such as land and soil, are deeply intertwined with Māori health and well-being. Māori follow the principles of kaitiakitanga (guardianship of the land) to restore and increase mauri (life force, vitality) of the land and water to nurture the reciprocal relationship between the land and the people. When these resources are not preserved and cared for, Māori people are directly impacted.
Daniel Kereopa, professional waterman from Raglan, New Zealand, explains the importance of passing down Māori traditions, caring for coastal environments and how the ocean has shaped him into the person he is today in the video below.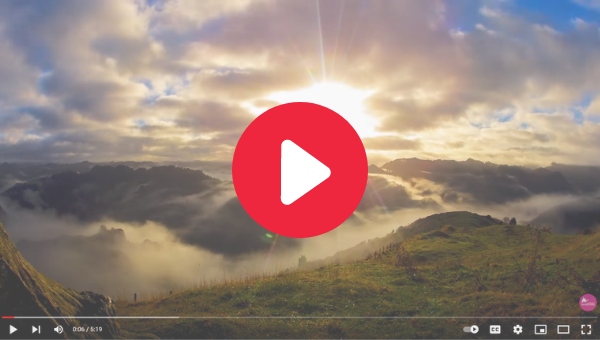 A surfer's perspective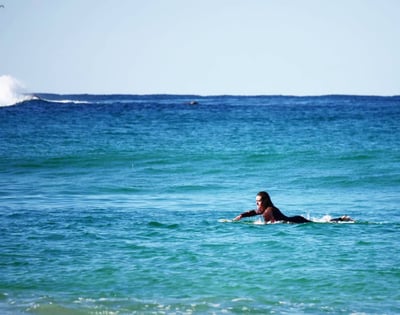 Like Daniel Kereopa, I had the privilege of growing up surfing the beautiful left-hand breaks of Raglan, the surfing mecca of New Zealand's north island and one of my favourite places in the world.
Surfing brings me immense joy and allows me to express myself in a way that I haven't encountered in any other sport. It is an integral part of my identity and has taught me to maintain the utmost respect and appreciation for nature.
Through surfing, I have strengthened my relationships with friends and family, opened doors to new opportunities, and found peace within myself. I have experienced first-hand the positive effects of spending time in blue spaces and can honestly say that I am a better person because of it.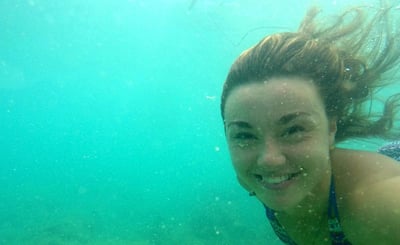 In a world that praises burn out and finding stress relief at the bottom of a bottle, surfing allows you to take a step back and focus on the bigger picture.
In the presence of such an all-encompassing force, you forget you flunked your exam or embarrassed yourself at work. You can't stress the little things when you're out there, and there is something greatly comforting in that.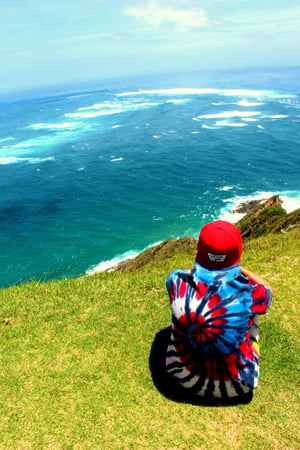 Embracing blue spaces
Whether you live next to the coast, in the suburbs, or miles away from the nearest beach, there are a variety of ways to reap the positive benefits of blue spaces. Although 'blue space' typically refers to natural spaces, you can still find the same connection watching the raindrops on your window, listening to a fountain, or making art.
Embrace the rain, watch oceanic documentaries, swim, take a bath, jump wildly into a lake, eat an ice cream watching the horizon, create a blue space inspired home, observe the sea in all its forms without judgement and apply the same philosophy to your own life.
The opportunities to maximise blue space are endless and if you choose to take them, will lead to a healthier, happier you. So, to kick you off on your blue space journey, click here to listen to the song from one of my favourite movies 'The Wilderpeople' below. I can guarantee it will make you want to sail away and not come back.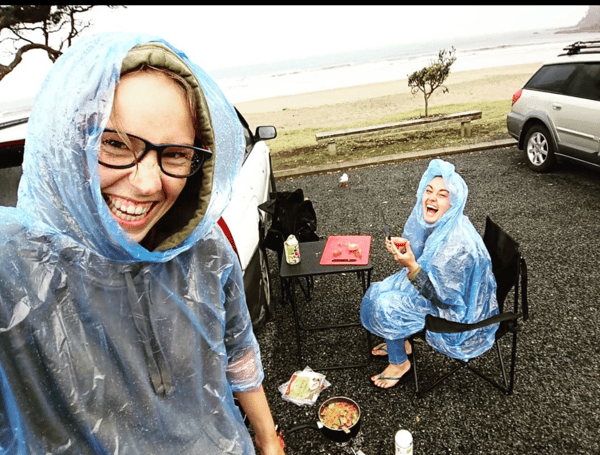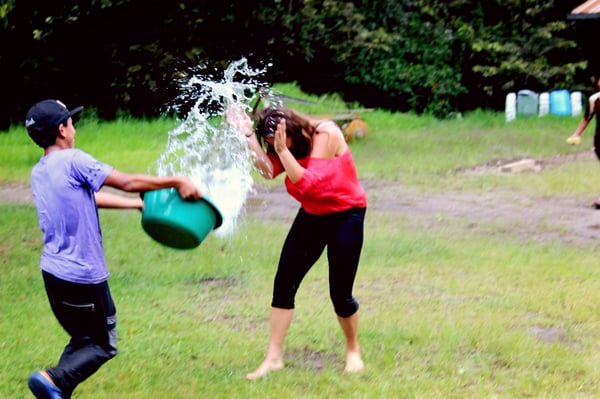 If you would like to talk to a MCI Wellbeing officer, please click below:
All the best!