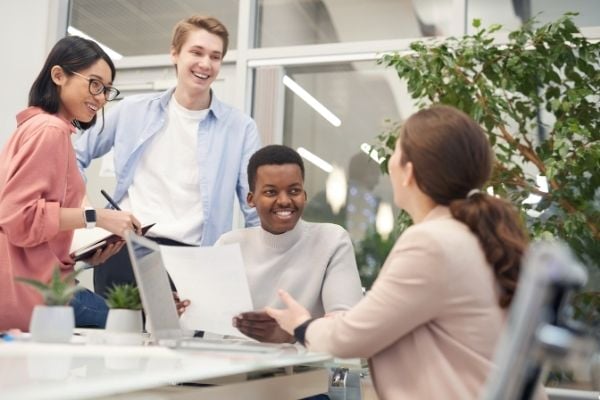 Hiring managers are always on the lookout for young and talented individuals who have the drive to learn more about their chosen fields and get hands-on experience working there.
This means that students and fresh graduates can easily land jobs in their desired industries as long as they can demonstrate their dedication and skill set. However, these newcomers might need time to polish and hone their skills to work towards a lifelong career successfully.
Table of Contents
In such cases, traineeship programs can be very beneficial for students looking to improve their prospects of getting hired. If you are considering a traineeship program, read this article to find out everything you need to know about traineeships.
What Is Traineeship?
If you want professional training to help polish your career skills, you may want to know, "what is traineeship"? Well, traineeships are educational training programs that include work experience. It educates and trains young individuals in choosing their future career paths by helping them polish their working skills.
These programs are usually designed for individuals between 16 and 24 years of age who do not yet possess the appropriate skills and experience working in their desired fields. Traineeships aim towards providing necessary work experience skills. These can include teaching, accounting, sales, or other areas where students can land good employment opportunities.
In simple words, we can define traineeship as training programs that can help you kick-start your corporate careers, helping you improve your knowledge and skillset. Organizations across all industries offer a range of traineeship programs depending on their needs and goals.
How Does A Traineeship Program Work In Australia
Students often think, "How does a traineeship program work?" Well, traineeships help you acquire vital skills required to function and survive at the workplace. In Australia, the word traineeship is often used in tandem with an apprenticeship.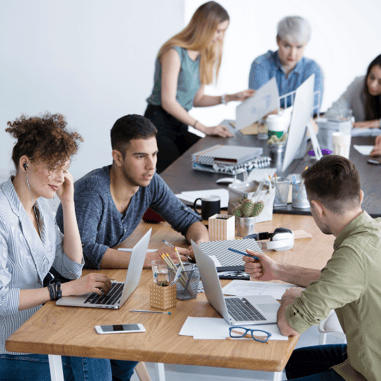 While several companies consider them different, traineeship and apprenticeship are similar in several ways since both require a training contract between the employer, training provider, and the trainee. Entering a traineeship contract will allow you to get hands-on training while completing your studies if you are still an undergraduate.
Here is a quick list of all that goes into a good traineeship program in Australia:
Contracts
When you register for a traineeship program, you'll be asked to sign a training contract that depict an agreement between two or more parties. If a trainee is under 18, the training contract must be signed by a parent or a legal guardian. The contract will cover the following points:
- Arrangements of the trainee's employment and awards

- The qualifications and certifications required to be employed

- The length of how long the training program will last

- Details about the organization

- Details about what the traineeship program will be about
For an Australian traineeship program, the contract must be registered at an Australian Traineeship Centre. that will help arrange the necessary documentation and paperwork.
Plans
Training programs follow rigorous training plans that outline what the trainees will do to qualify for the job and how they will do it. These plans are decided and agreed upon by the employer, the trainee, and the traineeship provider.
Australian Traineeship Centres
You can find a professional training program of your liking at traineeship centres across Australia.
These institutes are sanctioned by the Australian government to give support services for the Australian citizens at minimal costs, connecting them with employers, and training providers.
There are three fundamental aspects of a good traineeship program. First, they provide a high-quality working experience, prepare young individuals for work, and provide subject support in English, Maths, or other required subjects. These programs can last from 6 to 12 months, depending on the type of training. Second, the content taught is tailored to fit the needs of the individual and the business itself. Third, employers usually do not pay trainees for these training programs. However, some training programs are encouraged by the Australian government to provide travel and meal expenses.
Why Enrol in a Traineeship Program?
If you struggle to enter the corporate even though you have the correct qualifications, you might need a training program to polish your work skills and get your foot in the door. Additionally, if you are still an undergraduate pursuing your degree, enrolling in a traineeship program will train and polish your work skills enough to help you land a great job when you graduate.
Through hands-on experience, traineeship programs educate you about all the nitty-gritty things in the corporate world. In addition, they provide a deep insight into the nature of tasks you will be required to do and how you can cope with much work pressure. As a result, trainees usually end up working for the organizations they earlier trained at.
However, if you think the field is unsuitable for you, and you don't see yourself building a career, you still the golden opportunity to add diverse training experience to your CV. This way, other employers will see how dedicated you have been to learning and polishing your skills for the working world that awaits you.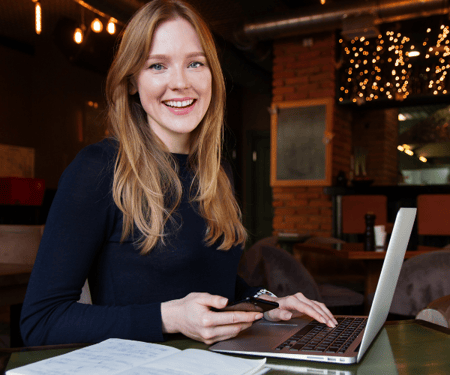 But know that in 2020, it was estimated that 11% of trainees landed a job in the organizations they got training from.
Moreover, a training program is also an excellent opportunity to see real-life applications of the subjects you've studied and make up for any shortcomings you may have had during the learning period.


This can help you improve your understanding of these subjects, boost your career opportunities, and improve your skillset in these areas. If you think you are motivated enough to work and survive in the corporate world, you should consider enrolling in a traineeship program. Moreover, if you have little experience in your desired field and want to polish your skills, traineeship programs will effortlessly train you for the future.
A growing world population is dedicated to getting into the professional world, but they often fail to survive due to appropriate credentials, experience, and qualifications. The best thing about Australian traineeship programs is that they tackle this problem and provide an opportunity for every passionate individual to hone their skills and test their knowledge.
Did you know Australia had a 47% trainee share in 2020? Research has shown that people who take a traineeship program usually stay very loyal to their employers. With a traineeship program, you will have an excellent opportunity to build a workforce close to your work values.
What Is The Difference Between An Internship and A Traineeship?
Internships in an organization usually last from 2 months to 6 months. This usually depends on the time you have agreed to intern for. Internships are often part of your education, and several educational institutes require completing at least one internship in a specific field to qualify for graduation. This is why most students usually do internships while they are pursuing an undergraduate degree.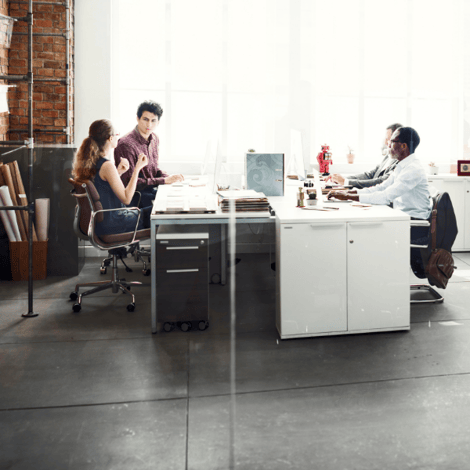 Sometimes, companies often hire interns if their performance has been exceptional during the internship period. On the contrary, in a traineeship program, the trainee is seen and treated as an employee from the very beginning. They are trained to fulfil their responsibilities and are expected to stay with the company for some time once the traineeship program is over.
Types Of Traineeships
IT Traineeship
IT training is exceptionally increasing in Australia because several well-known organizations constantly need well-trained IT experts. As a result, there are approximately 1700 IT jobs in Australia.
Management Traineeship
Management traineeships are becoming extremely popular in Australia. These traineeships help you improve your management skills and your ability to manage people efficiently. Management traineeship courses at MCI are an excellent option for individuals seeking land management-based jobs at well-known companies.
Finance Traineeship
Finance traineeships usually include all the industries. Organizations usually train candidates with expertise and background in finance.

Marketing Traineeship
Marketing traineeships may not be that popular. However, companies that do offer marketing traineeships train people in developing a profession in marketing. In addition, they teach modern marketing approaches that comply with the current trends of the respective industry.
MCI is one of the leading providers of traineeship and professional learning opportunities in Australia. The wide range of programs that we offer a fantastic opportunity for trainees and organizations to thrive and develop their skill sets as they can study online while working. We work collaboratively to ensure that all the involved parties get the best out of their experiences and that all the trainees land successful jobs in their desired organizations by providing a completion certificate.