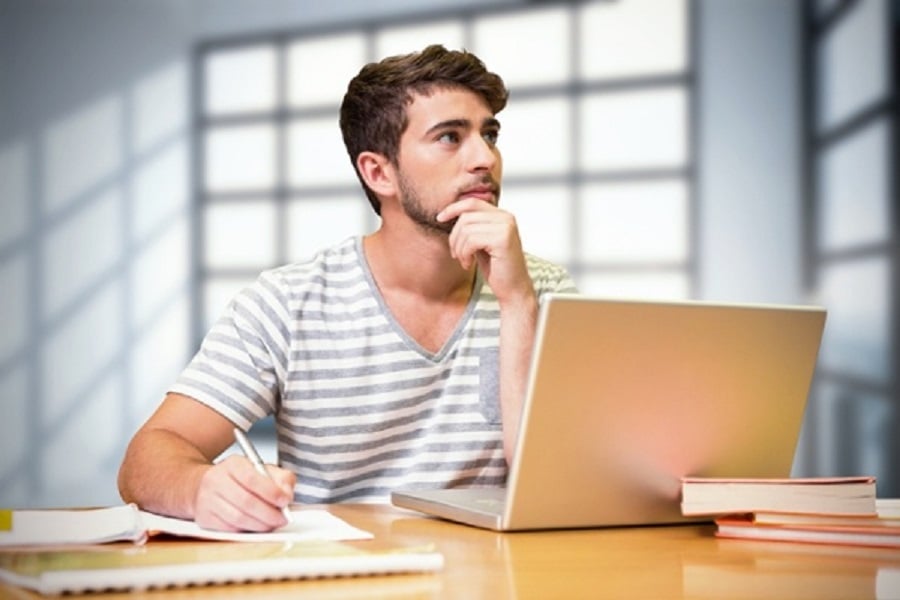 If you've decided to pursue an online qualification, or are considering studying online, it's wise to gather as many resources as possible to help you make a success of your endeavour. As studying online grows in popularity, many e-students enrol without preparing for the unique challenges of e-learning. To help you get the most out of your learning experience, here's how to conquer some commonly encountered online study roadblocks.
Roadblock number one: Struggling to adapt to studying online courses
Studying online can feel alienating – while your colleagues are at work or spending their downtime on the beach – you're spending time on your laptop studying. Set up a dedicated space that's strictly reserved for studying online, and block out time in your calendar. Setting rules around when and where to study adds structure to your days (or nights) and sets a clear boundary between study time and down time.
Roadblock number two: Technical and connectivity issues
While you don't need to be an IT guru to study online, you do need to know your way around a computer and be able to troubleshoot internet connectivity issues. If you're unable to connect to your modules, don't panic. Notify your mentor via text (or email once you're back online). We advise spending some time familiarising yourself with your modem or internet connection, and having your internet provider's details on hand should you need some additional assistance.
Roadblock number three: Getting a handle on time management
The beauty of studying online means that you can study whenever it suits you. But if you only spend ten minutes studying and the rest of your time hanging out on Facebook, you're bound to run into trouble. As suggested in the first point, blocking out dedicated time in your calendar that's strictly reserved for studying is essential. If you still find yourself procrastinating, change up your routine: go to your local coffee shop or library to help you refocus on the task at hand.
Roadblock number four: Feeling overwhelmed and alone
One of the most common misconceptions about studying online is that it's easier than studying on a physical campus. This is not the case. Studying online requires just as much dedication and brainpower than traditional avenues of learning, except the only person accountable for your success is you. First off, make sure you choose a provider who offers access to a mentor: this person will be your lifeline and should be communicated with frequently. Secondly, ask for help. Successfully studying online is that much easier if you have access to – and make use of – a support system.
MCI knows that study online degree courses can be difficult if you don't have the right support structures in place. We offer all of our students access to career coaches and wellness mentors to make sure that they thrive while studying our online courses. Find out more how MCI can help you to conquer your studies successfully here.