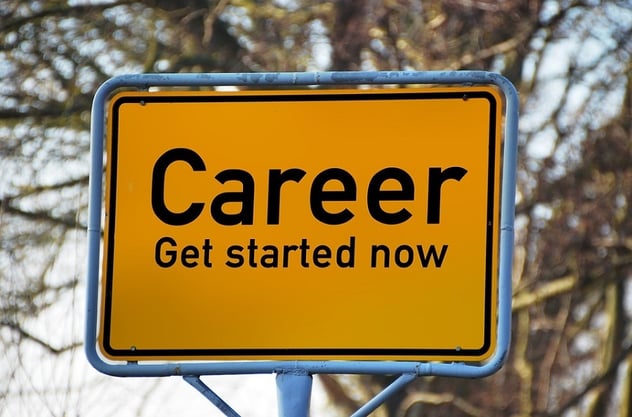 Finding a career that's a perfect mix of your passions, skills, and values is crucial if you want to make a success of it. Ensure the next step in your career is one that will serve you well, by bearing the following questions in mind:
Is there adequate opportunity for growth?
Some industries have very little scope for personal and professional growth, while others offer unlimited opportunities. Depending on your aspirations, evaluate whether your career of choice can provide you with adequate room for growth, and if it can't, decide whether this is a dealbreaker for you.
Can I see myself spending every day like this?
Career changers tend to see their prospective new vocations through rose-tinted lenses. Be honest with yourself about what your role will look like on a day-to-day, hour-to-hour basis. If a large portion of your time will be spend doing something that you're interested in and even better, something that you're naturally talented at, great. However, if there's more drudge work than inspirational work required, think about how this will impact you – both during and outside of working hours.
What is the earning potential five, ten and twenty years down the line?
If you're going to be earning the same salary in ten years time, find out if there are ways to speed up your career progression in your chosen field, or whether you're better off pursuing an alternative career. If your intended industry is booming, you'll most likely have several opportunities to move up the ranks – and the salary scale. Research what the earning potential is in your chosen field, as well as the trends and other factors that influence the size of your paycheck.
What are the sacrifices I'll have to make to pursue this career?
Switching career paths can be incredibly rewarding, but requires a degree of sacrifice. Just how much of your time, money and energy you'll need to sacrifice varies greatly from industry to industry. Can you afford to take a salary cut? Or embark on a long commute every day? Determine what you'll have to sacrifice, and whether you're willing or able to make them.
What do industry insiders have to say?
The best way to find out what your dream job actually entails is to talk to people in the industry. Don't take just one person's opinion as gospel: reach out to several industry insiders and get the inside scoop on what the job or industry is really like.
By answering the questions listed above, you'll have a good idea of whether the next step in your career is the right one.
To learn more about making a career change, download our free ebook: 'Learn how to change your career and further your personal goals: Fast track your career by studying online.