Welcome to your MCI Wellbeing Blog for September!
This month we are talking about setbacks.
Sometimes we all face disappointment. Maybe you were not successful the job that you were applying for. Perhaps you did not receive the marks to get into the study course that you wanted? It may be that you did not win a competition or gain the promotion you hoped for.
Did you spent a great deal of time preparing a proposal for a client and then finally they decided not to sign up with your company?
Although setbacks can be tough, setbacks sometimes can have a positive outcome. I will give you an example of this:
An example of a setback turning into a good experience
When I was living in London, I was looking for somewhere to rent for one year. I found this nice bedsit in a convenient inner-city location. I really liked the place, so I put in an application to the accommodation agent. However, my application for the rental was rejected. I felt disappointed. I was picturing myself living there in that nice, new, spacious, clean, and secure bedsit.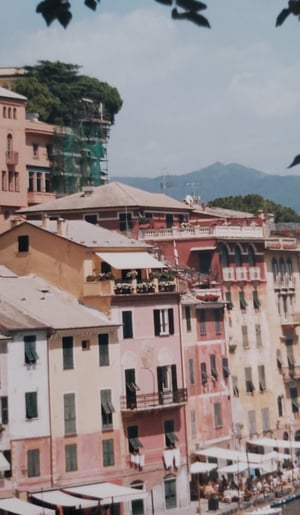 After a couple of weeks, I came to hear about a room in large house where people around my age from Italy were living. I looked at the place and made an application. I was eventually accepted into the home. My housemates were very friendly, and it was a spacious and comfortable home. The home was also in an even better location than the bedsit. I was very happy there. I formed some great friendships in my time there.
I made one very good friend from Genoa, Northwest Italy. A few months later he invited me on a fantastic holiday in New York. I never thought of visiting the Big Apple before, but I am glad I did! New York was a very exciting place, and we had a great time. There was so much to do in New York and I really enjoyed my time there.
I was also fortunate enough to visit his family in Genoa and it was a wonderful experience. Genoa is such a beautiful city. It also had the most mouth-watering Italian cuisine. At the bottom of his family's apartment was the most divine Italian eatery. The Italian food was unlike any I ever tasted. It was so delicious. I would not have experienced those fabulous holidays in New York and Genoa or formed those great friendships if I had of been successful in securing the bedsit that I originally applied for.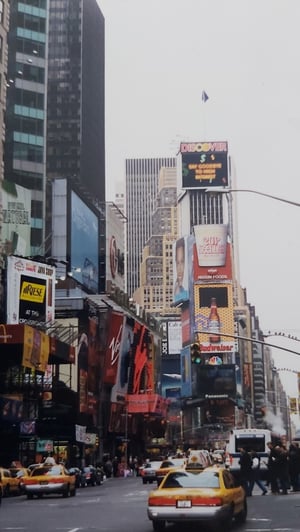 This is a small example of how sometimes when we have setbacks that can lead to positive outcomes that we never expected. I am sure some of you can think of examples in your own lives!
Now and again, you may miss out on the opening you really want. However, being passed over for something important can sometimes turn out to be an opportunity. For example, you may miss out on your dream job because you did not master a certain skill such as the use of a particular software application. This setback might present you with the motivation to become proficient in that software. When you master this new software, you may be eligible to apply for other sometimes even better positions in the future.
Another example of this is that you did not get the employment role that you wanted. You accept an offer that you consider second best. In that role you may make some contacts that might set you up for a high-profile role later.
There have been times when I was unsuccessful at being hired in what I thought were my dream roles. I felt disappointed each time I was rejected for those positions. However, when I reflect back those opportunities were not really my cup of tea. Also, if I were successful in being hired for those positions, I may not have had the wonderful work opportunities that I have had.
How can we apply this to our studies?
Been marked not yet competent when submitting your assessment?
Don't lose heart if your submitted assessment has been marked not yet competent. You could think of this as a learning experience and a chance to improve your skills and knowledge. People learn a lot by their mistakes and by practice. If it is a written research question that you must re-submit you can practice your internet research skills. If the task you had to re-submit is a spread sheet exercise you can practice your spread sheet skills. If you are not sure how to re-submit your assessment or you need any assistance, please ask your mentor.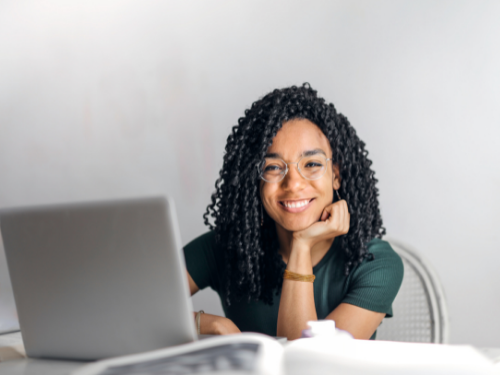 Is your assessment taking you longer than what you would like?
Are you a new student at MCI and you are finding it takes time to complete your assessment questions? Take heart as in some cases the more questions you answer the faster you may become at completing your course. The more you practice something the better you will be at it so you may become more efficient at answering questions with time. For example, if you must write a report in the first unit the next report you complete in the second unit may be easier for you to complete as an example.
Are you feeling stuck when completing the assessment?
Sometimes when you go away from the question and come back to it you may gain a different perspective on it. If not, you are in the fortunate situation where you can contact your mentor for assistance by email and/ or the booking link.
Need assistance as a student at MCI?
Do you require assistance with your studies at MCI? Do you need a role play partner? Be reminded, to please reach out to your mentor. Finally, you always have the option and are encouraged to interact with other students by joining the MCI Student Facebook page.
If you would like to talk to a MCI Wellbeing officer, please click below:
All the best!
The Team at MCI