Welcome to your MCI Wellbeing Blog for December!
This month we are talking about the importance of play in Adulthood.
What is it and how can this benefit our health and wellbeing?
We all know that kids love to play, and that play is crucial for healthy child development. But what about play in adulthood? As we age, we tend to let go of the kid in us, focusing instead on the responsibilities and priorities of adulthood. But adults can benefit from taking time to play just as much as kids.
What is Play?

While many believe that play is an activity, it has been argued that play is a state of mind. Play is classified with these characteristics: apparently purposeless, voluntary, inherently attractive, improvisational, allows you to lose sense of time and awareness of self, and makes you want to do it again. 

Why Is Play for Adults Important?

Play is important for adults for a variety of reasons. Just like play allows kids to develop their cognitive, emotional and behavioural skills, play for adults has similar effects. Adults need playtime to relax, recharge, reconnect and reinvest in their self-care. With so many responsibilities and obligations packed into busy schedules, adults rarely find time for play. But taking time out of your daily life to prioritize downtime and enjoyment is vital to health and well-being.


Play for adults is critical in our stressful go-go-go lives. Play has been shown to release endorphins, improve brain functionality, and stimulate creativity. And it can even help to keep us young and feeling energetic. Studies show that play improves memory and stimulates the growth of the cerebral cortex.

How Does Play Influence Health?

Play for adults can result in numerous positive health outcomes. Play offers physical, psychological, emotional and social health benefits that extend into daily life. Just as adults prioritize other healthy habits like diet, exercise and sleep, they should also make time for play in their daily and weekly schedules.

Encourages physical activity.

Many people don't exercise frequently enough because they don't enjoy it. Play is a great way to boost enjoyment and engagement in physical activity. Active play promotes an increase in exercise, which is vital to long-term health and disease prevention. Find an activity that you enjoy

Promotes mental well-being:

With the rates of depression and anxiety increasing, it's essential to find ways to promote better mental well-being. Play for adults should be natural and enjoyable. It helps reconnect with emotions and find happiness and joy in something that you love. The endorphins released during play can boost positive feelings and ease negative emotions, which can help manage mental health over time.

Improves brain health:

Keeping a sharp, healthy brain is critical to maintaining a high quality of life. Stress and cardiovascular disease are two significant risk factors in developing Alzheimer's disease. Adults of all ages can adopt healthy lifestyle habits to help reduce their risk of cognitive impairment and boost their brain health. Since play helps reduce stress, improves emotional well-being and optimizes physical health, adults should focus on ways to incorporate more play into their daily life so they can continue to experience great brain health.
There are so many benefits for adults engaging in play (and children of course!) Here are just a few more to convince you.
- Brain development
- Stimulate new brain cell growth
- Strengthen existing and build new neural pathways
- Boost social skills
- Teach safe behaviour and warns against aggressive behaviour
- Improves verbal skills
- Aids in decision making
- Prepare the brain for learning
- Store memories and new knowledge
- Lift mood and sense of wellbeing with the release of endorphins, the feel-good hormones
- Prevent health problems like heart disease and Alzheimer's
- Bolsters the immune system
- Attracts the opposite sex
- Keeps things fresh in a relationship
- Prepares the mind for creativity and problem solving
- Strengthen bonding between parent and child
- Maintain vitality, physical health, and lifelong energy
- Give clues on where you can find fulfillment
What Types of Play Are Best for Adults?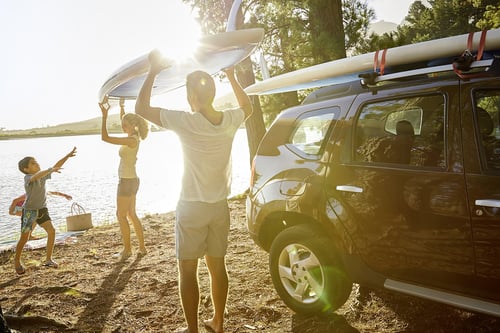 - Dance

- Play any sport

- Do yoga, Pilates, weightlifting (but remember, it's for fun, not just for gains)

- Walk, run, swim, take a bike ride (bonus points if you do it somewhere new or attend a class with a leaderboard)
- Build and run through an obstacle course

- Attend a concert, sing, or play an instrument

- Introduce games nights with family and friends and play board games and card games

- Participate in contests- who can do the most pushups, hold a plank for the longest, or balance on one leg

- Grow a garden or continue your house plant problem (it doesn't matter if you keep killing them)
- Learn a new skill like golf, woodworking, or glam makeup
- Visit a theme park
How Can You Combine Play and Exercise in Adulthood?
Find interests that you love and enjoy. Keep it interesting. Some examples include
- Dance. Sign up for a dance class with your spouse or a friend or carve out some dance time at home.

- Go bowling

- Rediscover a favourite sport

- Enjoy the great outdoors

- Go for a swim.
- Walk the dog

Play and exercise are so important for all age groups. It has life-long benefits. PLAY, gives you enjoyment for life, keeps you fit and best of all keeps your mind active and plays a huge role in maintaining your independence.

You know what they say life is short, focus on fun, joy, play and laughter. Wheedle away that stress and negativity.
Need assistance as a student at MCI?
Do you require assistance with your studies at MCI? Do you need a role play partner? Be reminded, to please reach out to your mentor. Finally, you always have the option and are encouraged to interact with other students by joining the MCI Student Facebook page.
All the best!