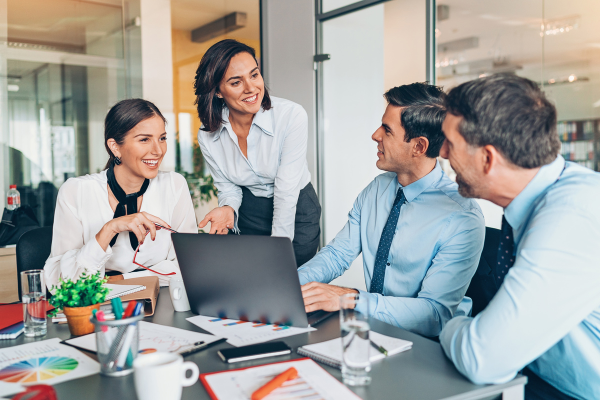 Influential leaders can communicate rationally, manage practically, lead strategically and directionally, and connect easily.
Besides showing IQ, they also demonstrate EQ — share information and knowledge yet understand connection and emotion.
It's one of the most crucial factors leading to the failure or development of any business. Don't believe us, believe the stat:
Table of Contents
According to one report, 38% of employees believe management and leadership determine a business's growth or decline.
There are various leadership styles to choose from. If you lead a project, a department, a team or a meeting, you can identify with or adopt a defined style.
Many leaders develop their unique leadership styles based on personality, experience, organisational culture, etc.
Every style differs from the other, so here are the most common ones widely used in workplaces.
What's A Leadership Style Exactly?
A leadership style describes a leader's behaviours and methods when motivating, managing and directing others.
No matter the type of leadership style you choose, it determines how you strategise and apply plans while rationalising stakeholders' expectations and teams' wellbeing.
Why Knowing Your Leadership Style Is Important?
Knowing about leadership styles is crucial primarily because it may help you identify how you influence those who are directly under your authority.
How do direct reports (employees working directly beneath superiors in a workplace) see you and your leadership? Do they think you're an efficient leader?
This is important because more than 73% of Australian employees stated that workplaces require better leaders and managers.
You can ask your direct subordinates for feedback on how exactly you're doing; however, knowing your management style before asking anybody can be highly useful.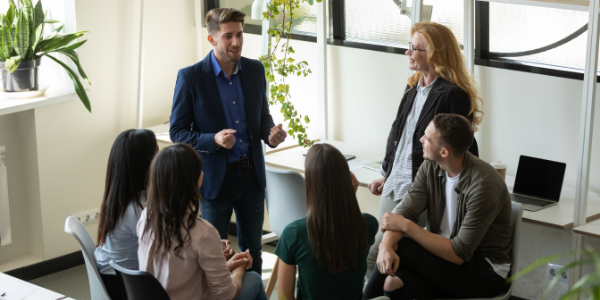 Wondering why?
When you take your employee's feedback, you can instantly decide which style best suits you and adopt its characteristics in day-to-day leadership and management duties.
Moreover, if you know your management style well, you may not need your direct report's feedback.
All leadership styles in management have their pitfalls, enabling you to rectify areas of improvement. It's increasingly important because some workers find it hard to speak, even in anonymous surveys.
Now that you know what leadership style is and why knowing it is crucial, lets' jump to know about various types of leadership styles.
Types Of Leadership Styles
Leadership is the art of driving people to achieve a common set goal. Sometimes, it can be tricky. This is why you should take leadership courses or trainings now and then.
There are various leadership courses available you can enrol in. They're good for developing skills and showing direct reports that you believe continuous development is vital and everybody requires learning.
The benefits of taking a leadership course include increased productivity, reduced staff turnover, increased employee engagement, improved corporate culture, better decision-making, etc.
Leadership styles vary from person to person and organisation. Here are the most common leadership styles you find in most businesses.
Authoritarian Leadership
Authoritarian leadership allows leaders to define outcomes and impose expectations. This leadership style can be effective when leaders are well-read and knowledgeable within the team.
While it's a productive strategy in time-bound periods, authoritarian leadership will sacrifice creativity as the team's input is hugely limited.
Among other things, this style can also be utilised when teams require clear cut guidelines.
Advantages
- It can help make crucial decisions immediately

- The command chain is clearly emphasised

- Using this leadership style, you'll get consistent results

- You can reduce plan implementation errors drastically
Disadvantages
- It kills innovation and employee creativity

- It minimises collaboration and group synergy

- It reduces group input dramatically

- It increases the worker turnover rate

- Often, authoritarian leadership leads to worker rebellion

Participative Leadership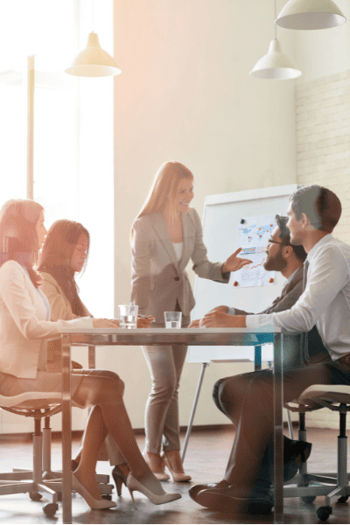 This leadership style derives from democratic theory and involves teams in decision-making. This way, team members feel motivated, engaged, and included. It allows contribution from every relevant employee.
Within the participative leadership style, leaders will have the final say in decision-making processes; however, reaching a consensus can be time-consuming if there's a disagreement within the group.
Advantages
- It increases job satisfaction and employee motivation

- It encourages employee creativity

- You can achieve an increased productivity level

- Participative leaderships help make a powerful team
Disadvantages
- The Decision-making process can become time consuming

- If workers are unskilled, this leadership style can make poor decisions

- Often, communication errors happen

- There's a high chance leader become apologetic to workers

- Security issues may emerge due to information sharing
Delegative Leadership
Popularly known as laissez-faire leadership, delegative leadership focuses on relegating initiatives to teams.
It's a highly successful strategy, provided employees are competent, reliable, engage in assigned work, and take responsibility.
However, disagreements can divide and split groups, leading to low morale and poor motivation.
Advantages
- Experienced workers can benefit from this style of leadership

- The delegative leadership style creates a vibrant working environment

- Creativity and innovation are highly valued
Disadvantages
- Command responsibility isn't adequately defined

- This leadership style creates hardships for changing
Transactional Leadership
Transactional leadership use transactions such as punishments, rewards, and various other exchanges, between the leader and followers to get things done.
The leader lays clear-cut objectives, and workers know what rewards they will get for compliance. Also known as "give and take" leadership, it focuses on following established procedures and routines efficiently rather than making far-reaching changes to a company.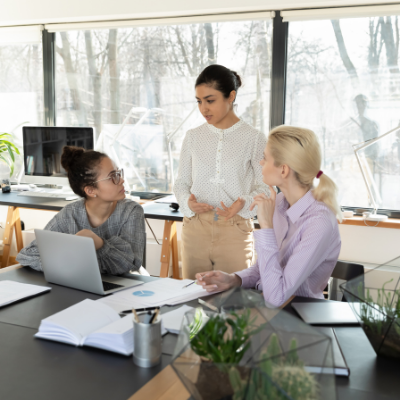 Advantages
- Leaders create measurable, time-bound, and specific goals that employees can easily achieve

- Increased employee productivity and motivation

- Employees can select reward systems

- Transactional leadership minimises or eliminates commotion in the command chain

- It forms a system that employees can easily follow and leaders can implement
Disadvantages
- Reduced creativity and innovation

- Empathy isn't valued

- Transactional leadership produces more devotees than leaders
Transformational Leadership
Transformational leadership inspires employees with visions and empowers and encourages them to accomplish them. Within this leadership style, leaders serve as role models for their ideas.
Advantages
- This style leads to reduced worker turnover rates

- Employees gain confidence and high morale

- It values relationships

- Unlike several coercive approaches, it's a rather employee-friendly and amicable approach

- It places value on business vision

- It uses inspiration and motivation to gain employee support
Disadvantages
- Leadership can deceive workers

- You can't push through a task without employee consent

- It requires constant feedback and motivation

- It often leads to deviation from regulations and protocols
Choose Your Leadership Style
Good leaders know which leadership style best works for them. Developing signature styles and stretching them to others when the circumstances warrant them help improve your leadership efficiency.
Consider the following factors when choosing your leadership style:
Know Yourself
Start by knowing your existing leadership style. Ask your trusted colleagues or direct reports to describe your leadership style strengths. If possible, take leadership style assessments as well.
Understand Different Leadership Styles
Make yourself accustomed to various leadership styles, which can work wonders in given circumstances. This may require developing some new skills.
Practice
No matter which leadership style you choose, be genuine. Moving from one style to another can be challenging. Practice new behaviours till they become normal.
Simply put, never abandon who you're. When gaining loyalty and trust, authenticity rules, meaning the best style would come natural, with a few enhancements that help you develop.
Stay Agile
Conventional leadership is relevant even in todays' workspace; however, it needs to be merged with new, contemporary approaches.
The business environment is fraught with various challenges because of employee expectations of diverse workplaces and changing demographics.
This situation requires new leaders laden with the leadership styles mentioned above. Adoption is the key to effective leadership and successful business.
As an old Chinese proverb reads, "the wise adapt themselves to circumstances, as water molds itself to the pitcher."


Takeaway
Believe it or not, knowing about various leadership styles can put people on paths to become influential leaders.
Whether you manage a small or big team, your leadership heavily affects how your employees work to achieve set goals and how they see you.
Looking to enhance your leadership skills and capabilities? Look no further than MCI Institute. We provide one of the best leadership training and courses that help you manage things effectively and smoothly.