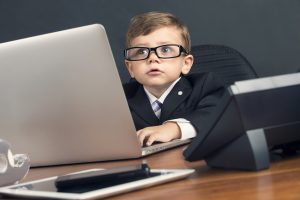 Having suitable experience to get your first job can be tricky. It's your first job so what experience can you list on your resume?! And references? What are they? It turns out work experience isn't the only thing employers are looking for, especially for entry-level jobs. After all those doing the hiring were once out there trying to get their first job too.
We will help you to create an entry level resume, in other words, a resume for the first job with no experience. Yes, is possible to create the perfect resume without experience.
1. If you can show you are responsible or considerate of others - your skills are in high demand!
Even better, using this strategy your experience and skills will be laid out in an easy to follow format for the person reading your resume and doing the hiring. Make sure you have your contact details on your resume on every page – in the header or footer is fine.
Also, it might be time to ditch the cute/not so cute pokemonman890@hotmail.com email address. The time for a grown up email address is now: johnsmith@gmail.com.