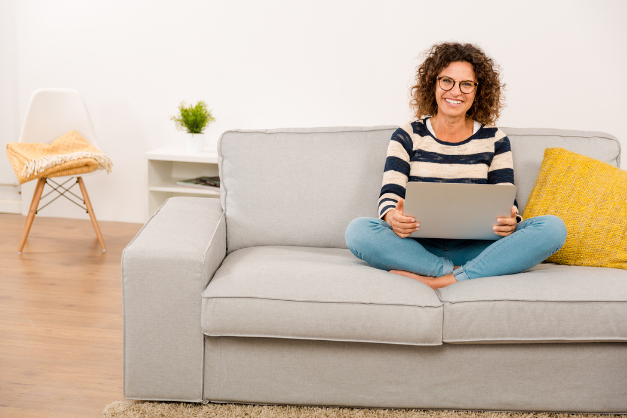 When it comes to 2020 everyone is dealing with frustrations. From all walks of life, there are challenges everyone is facing. Job loss, mental health challenges and not to mention the delicate juggling act of homeschooling. It's fair to say Covid-19 has thrown 2020 a veritable curveball.
What do you do with the elevated stress or when the tension is so high? How do you keep your psyche in check? Or better yet, what do you do when Covid-19 has taken away that feeling of no longer being in control?
As an employee for an Online Educational Institution (MCI Institute), I feel a certain degree of empathy for places like Melbourne (currently in stage 4 lockdown). Part of my job involves talking with everyday Aussies and Travellers who are thinking about studying. It can be tough for anyone in that situation when trying to look beyond the immediate four walls of your home.
How do you get back that feeling of control when you've been made Redundant, are stuck on Job Keeper or worse – lost your job?
Since March, Seek and Indeed.com have reported on a steady (dare I say rapid) increase of businesses hiring Work From Home and Flexible Workers in response to the New Normal. At the time of writing this article, Seek currently has over 12,000 roles advertised throughout Australia and, interestingly enough, they're not all in Metro areas.
But how does this help me, you might ask?
If you're like me then you're probably working in a job or have had a career that doesn't necessarily make sense in this New Normal of Work From Home positions. At least that's what you've thought.
Here at MCI Institute, we're talking to hundreds of students every month and there's a constant that keeps coming up in our conversations: Change is in the air. Employees are looking at their roles differently. Even the Long term unemployed are seeing opportunities in the wind. Even Businesses are looking at themselves internally and asking 'How do we Adapt? How do we become resilient in the wake of Covid-19?'
How do you reclaim that Control in your Life? How do I get a piece of that Work From Home pie?
To assist you, we've put together a list of 5 of the Most sought after Work From Home Positions. Positions that we discuss daily, not only with students but with Employers as well.